A branded welcome kit or a company swag bag is a handy marketing tool that every company should consider as an investment. We've seen company kits used as giveaway items at tradeshows, welcome kits for new employee onboarding, themed gift bags for special events, or as a gift of gratitude or reward for valued customers and partners. In any of these scenarios, one thing is consistent: company branding.  
Handing out company swag benefits your business in more ways than you'd think. 
Why is company swag important? 
It's a welcoming gesture  
Company swag, when gifted to either employees or clients, is always a good idea because you're giving a gift that's a kind gesture. Sure, there's some benefit for you as the giver, but ultimately, the intention behind the gift is that it's a way to welcome someone into your circle, whether it's because they've just joined your team or they've secured a spot on your client roster.  
It enhances the company brand, culture, and values 
When you hand out branded company swag, you're allowing the receiver to introduce your company to others every time they use that branded merch in their daily lives. Take a mug or t-shirt for example – everyone could use one or the other, and it's probably one of those most common items people actually use when it comes to free merch.
Consider making company kits to not only elevate your brand, but also to establish your company culture and values, especially if those values include being inclusive, generous, and wanting to build a community, whether that's a community of employees or clients.
What should you include in your company kits?
Making your own custom swag bags or company kits don't have to be expensive in the slightest. In fact, just from our website alone, you can create at least 8 custom items that include your logo and branding, all at affordable prices.  Here's what you should include in your company kit:
1. T-shirts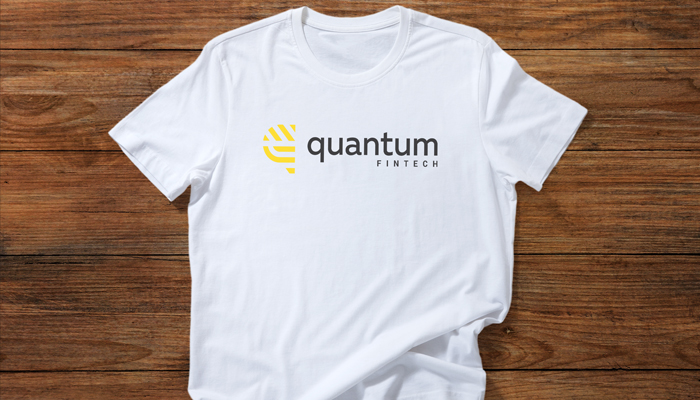 Starting at just $9.76* for 1 white unisex tshirt, these are a staple to print for your swag bags. Because there are no minimums, you can print however many quantities in whatever sizes you'd like and have them on deck for new employees or clients. A shirt in your company swag kit should be a simple design with just your logo. Whether you are printing a shirt for employees to wear in the office on a casual Friday, or are giving away free promotional merch to clients, a custom logo t-shirt is the way to go.  
2. Sweatshirts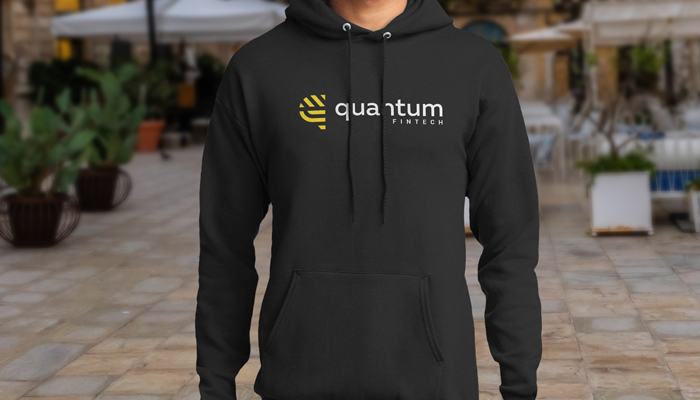 Similar to t-shirts, Sweatshirts are also a great addition to a swag bag for either employees or clients, and we can even argue that it's one of the more premium additions to a kit.  
3. Mugs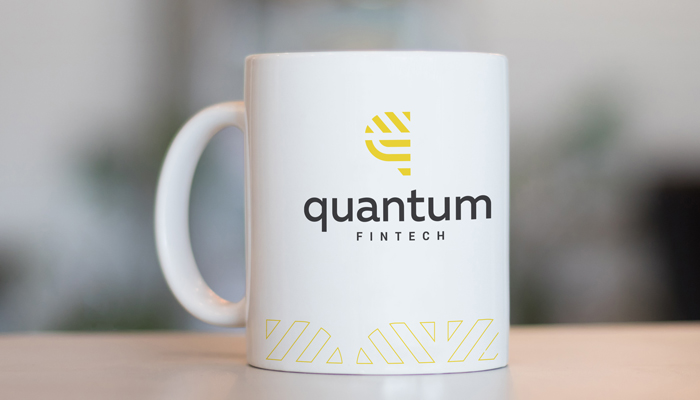 Mugs, or any sort of drinking device, are probably one of the most popular promotional items you could add to a swag bag. Everyone uses them! A nice compact 11 oz size would be perfect to include in a branding kit. You can print any design on either a black or white mug and choose from a variety of trim colors. Starting at only $5.96*.
4. Notepads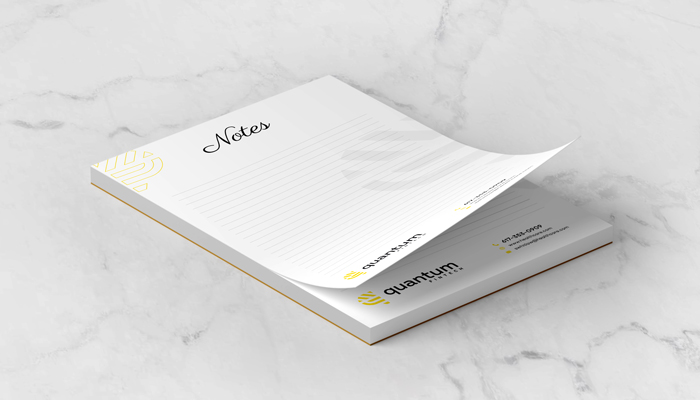 Notepads generally encourage people to get more organized, so there's a huge benefit to giving them out as a gift for either an employee or a client. Adding a branded notepad to your kit is a no-brainer.
5. Embroidered Hats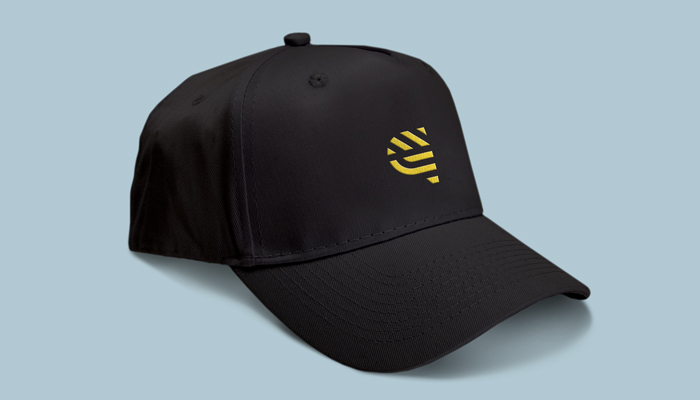 Hats are a one-size-fits-most type of accessory, which is why they are perfect to add to a company swag kit. All you need to do is get your company logo embroidered on it and you'll have yet another awesome gift in your branded swag bags. We offer embroidered hats in a variety of colors, and you can choose up to 4 out of 12 thread colors.
6. Mousepads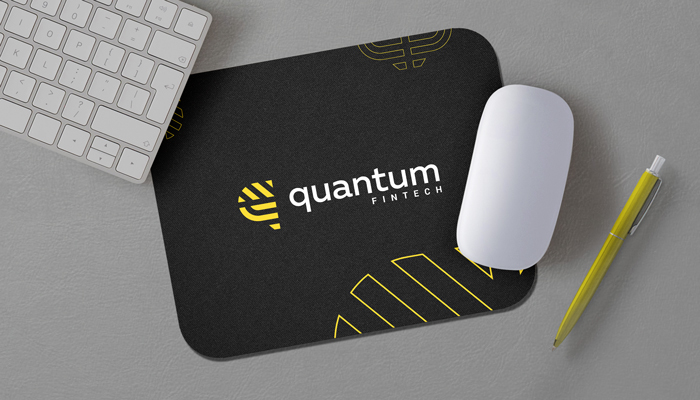 Mousepads are a quick and easy gift to create and add to any swag bag. Keep the design simple by solely printing your logo and website. Starting at just $12.14*.
7. Stickers/Roll Labels
A branded sticker or roll label can serve as both a gift and a way to add your branding to the packaging itself. Your logo on a circle or square shape is the way to go.
8. A Postcard with welcome language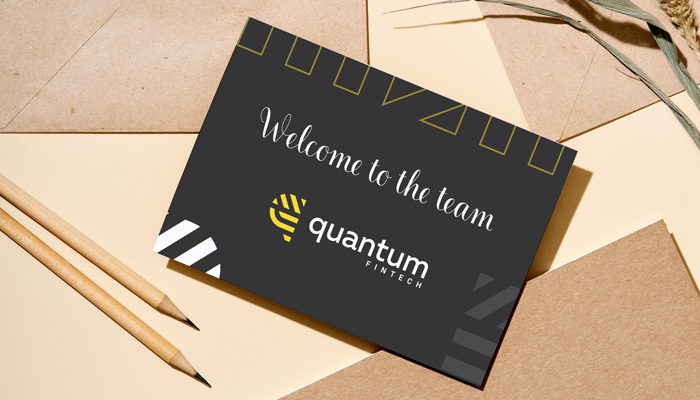 Though this isn't exactly a gift item, postcards are still something we strongly believe you should include in your kits as a welcoming gesture. Some sort of message like "Welcome to the team", "Thanks for joining us" or "Thanks for being a loyal client" will go a long way. Think of it this way, when you receive any sort of gift, do you appreciate the card that comes with the gift?
---
Overall, company branding kits play a big factor in first impressions when it comes to a variety of situations, from employee onboarding to client relations. It's important that you make the impression stick with a gift that has all your branding. You don't have to spend a lot of money to impress others – you simply have to put a little thought and attention to detail towards swag bags and get to gifting! Believe us when we say this gesture will go far, no matter who's on the receiving end.
---
*Prices are subject to change at any time without notice.