After the uncertainties and restrictions of the last few years, trade shows and conventions have finally made their comeback. You might have materials already on hand from past trade shows, but a lot has changed since the mandatory hiatus of large events. With that being said, it may be time for a refresh. As your printing and promotional experts, we're here to help you with the marketing tools you need to make your booth a success!
But first, let's discuss some of the visible trends we're beginning to see for trade shows in 2023. What's important these days?
Sustainability – The decision to make eco-conscious choices for large events is widely based on the fact that people are starting to realize the risks of being indifferent to the environment at large. Millennials, who are arguably the leading generation in the professional world right now, tend to be more proactive when it comes to preserving the environment. When it comes to your printed materials, you can opt for eco-friendly signage or prints to decrease your ecological footprint.
Networking – After a 2 to 3 year long streak of not being able to interact and network comfortably in person, in 2023, in-person interactions have become invaluable, especially at trade shows. Though social skills have generally been severely altered, trade show goers and businesses participating are encouraged to get out of their comfort zone and start the once familiar process of in-person connections again.  
Interactive Experiences – Attention spans have gotten shorter, so to attract attention, you need something that's both unique and interactive at your booth. Users want to have the experience of being hands-on, so depending on the type of trade show you're participating in, consider a relevant display or demonstration that passersby can engage with.
When it comes to your booth, aside from getting in touch with what's trending, you want to make sure you have all the printed essentials needed to make it a well-rounded and successful setup. Here are a few staples you should consider for your trade show booth:
Signs & Banners
Retractable Banners – Retractable banners come with a stand, so these durable and reusable signs can be placed around your booth with a key element, like a question or a statement, to attract passersby – basically any type of attention grabber. We also have smaller sizes that you can use to advertise services while placed directly on a tabletop.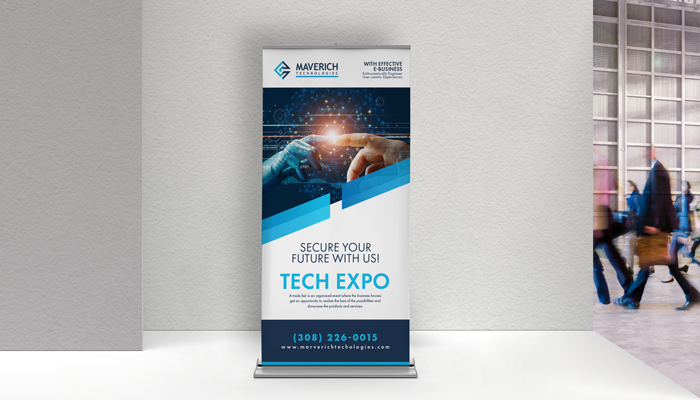 Banners – Vinyl banners can be used as the "main" branded sign for both the entirety of the expo and of an individual booth – these are perfect to print minimal content – your logo, slogan, website, and maybe a phone number – that's really all you need to create a branded banner.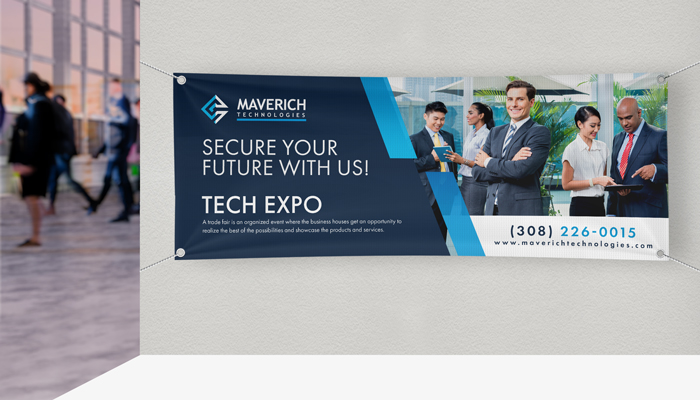 Floor Decals – With floor decals, you should also be keeping it simple, because the venue might likely already have some of their own on the floors. If your particular space allows it, consider making a directional one so that you can guide foot traffic right to your booth.
Foam Boards – Foam boards are the perfect lightweight and affordable signage material because they are ideal for displaying information such as statistics or details about your business, as well as advertising a promotion.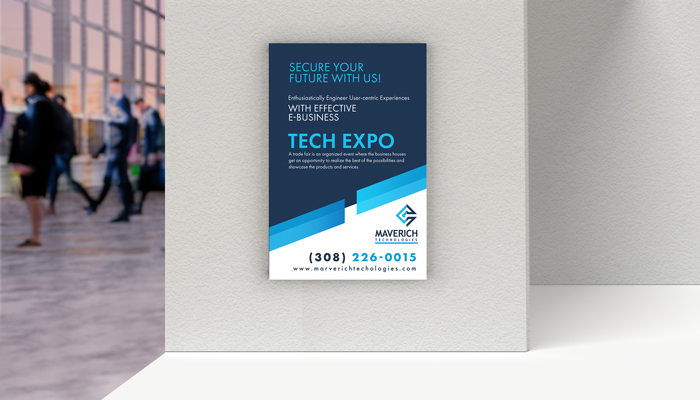 Marketing Materials
Business Cards – It goes without saying that you need business cards with you at all times, especially when you're at a convention or trade show. They should be your number one accessory when you're networking.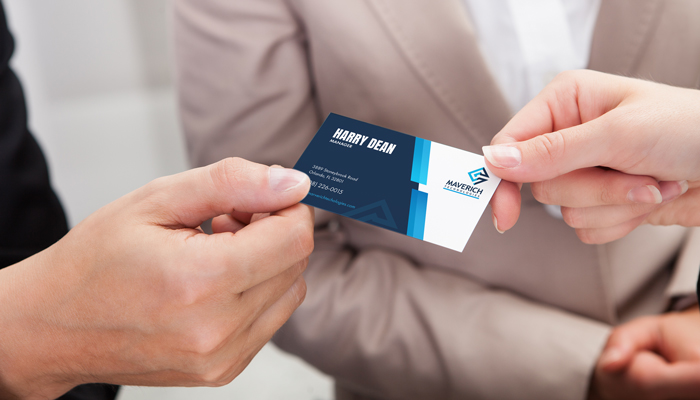 Brochures – Brochures are absolutely necessary to have in your arsenal of trade show prints. Displaying brochures on your table that includes things like your company's backstory, services, and testimonials, will be an ideal print to pass out to anyone who approaches your booth with questions. Make sure to include contact information and social media handles in your brochures as well. The most popular size and fold type is an 8.5" x 11" trifold, but we have over 10 options to choose from to create the perfect brochure for you.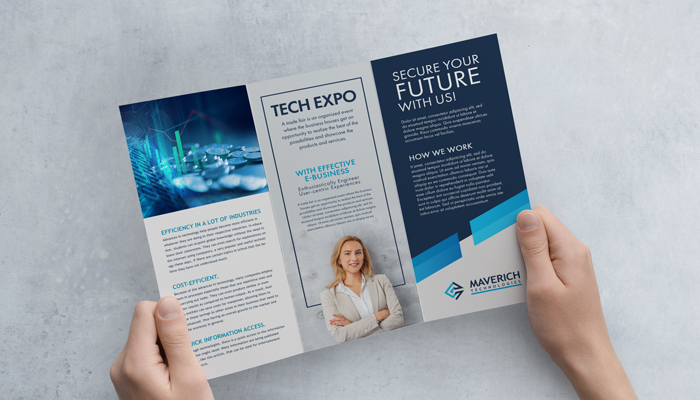 Flyers – These are ideal for promoting yourself on-site at the show. Let's say you want to offer a promotion to potential clients who stop by your booth, you can entice passersby with an exclusive offer printed on a flyer and have them passed out. You should have someone on your team walking around the venue and handing these out to ensure maximum coverage.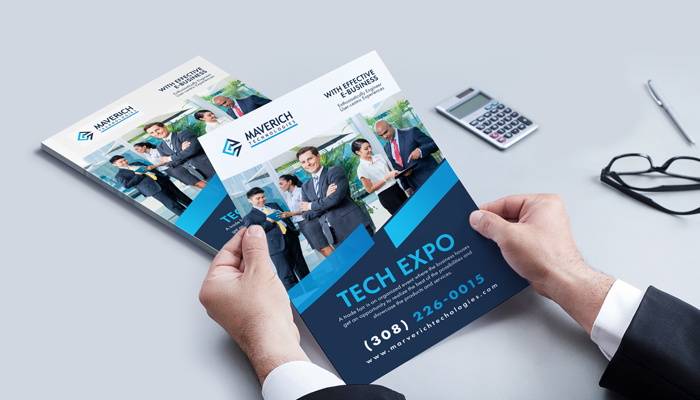 Rack Cards – Another way to display information about your company is with rack cards. If you don't need as much space for your information as a brochure offers, a Rack Card is the perfect alternative print for you. You can easily display these at your booth just as you would brochures.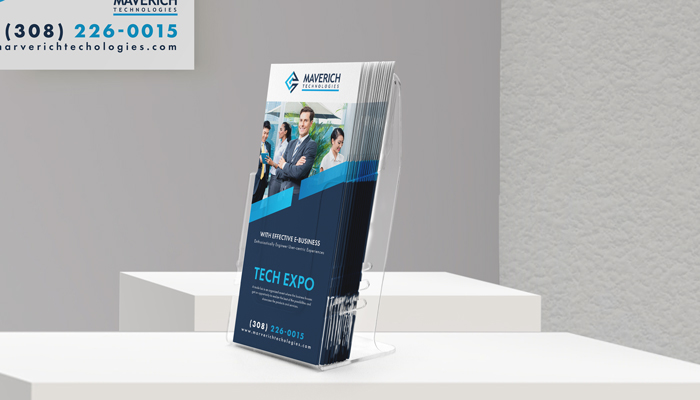 Apparel & Giveaways
T-Shirts/Polos/Hats – Although you don't literally need to be in suits, it's important that your crew be "suited" up with customized, comfortable, and professional apparel. A cohesive look will set the tone for colleagues who are running the booth.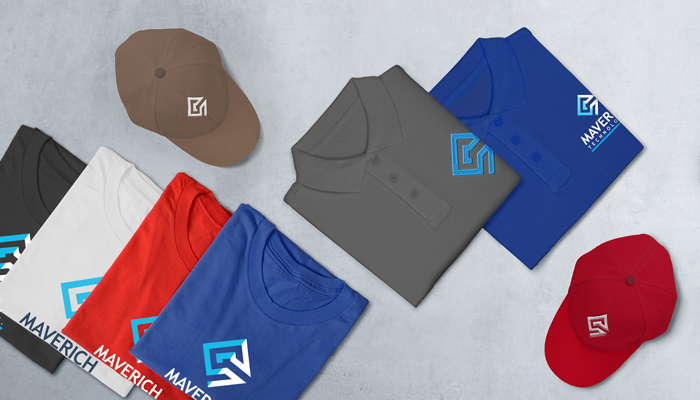 Mugs – If you're looking for an easy and affordable giveaway item, mugs are your go-to. You can keep the design simple by adding your logo, slogan, and website URL. Hand these out to those you strike deals with as a small token of appreciation, or give them out as an exclusive item to the first 25 people who visit your booth.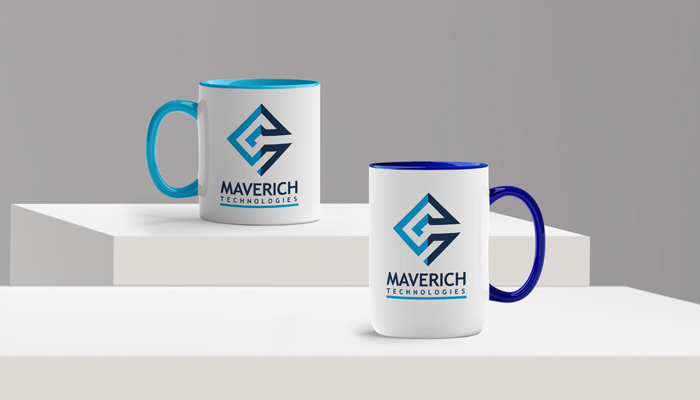 In short, we want you to be prepared and feel confident in your trade show setup. If you have any questions or need assistance in placing an order, please reach out to our friendly customer service team.
---
If you plan to post a photo or video of your booth setup on social media, feel free to tag us @GotPrint – we'd love to see it as well!