We did some digging to uncover what's trending in the world of printing for this year. We're here to report that while none of the trends we came across are new, per se, they are in fact making their way to becoming the center of attention in 2023. In this blog, we'll discuss the visible trends in the printing industry for the year ahead, and how those trends are relevant to both printing companies and consumers. Whether you own a business in the printing industry, or simply print things often, you'll find these trends to be extremely relevant and beneficial in printing, not only for 2023 but indefinitely.
Design Services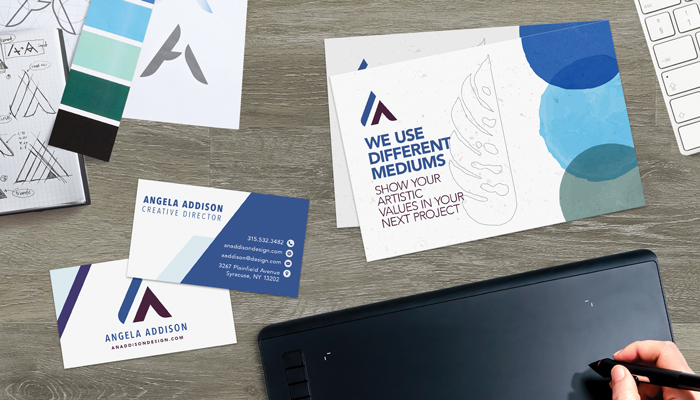 Design Services are both extremely popular and helpful for those who cannot or do not wish to spend time creating their own designs. It's a convenient and affordable service offered by professional graphic designers, who will bring your design vision to life on any print product you can think of. With design services, customers only need to provide a small amount of detail and direction, and the professionals should be able to do the rest. GotPrint has been offering design services from our dedicated in-house design team since we've been in business, so we're no strangers to the benefits of having this additional service on our roster. Essentially, offering this service is a win-win for both the business and the customer.
Bonus, we also offer Logo Design Services for those who are just getting started in their venture or are looking for a complete re-vamp for their business.
Special Papers/Finishes
Specialty papers and finishes are increasingly gaining popularity in the industry due to the unique and lavish looks they convey. Especially popular for special events, such as weddings, paper stocks like for example, our 18 pt. Ultra Premium Pearl, which has a shimmering finish, or our 35 pt. Kanvas Trifecta Pearl, which has a textured canvas cardstock feel and a delicate triple-layered pinky pearl core, as well as specialty finishes like Raised UV or Raised Foil are essential to creating an elegant print.
Offering these types of premium stocks and finishes will broaden your clientele to more than just business owners looking for marketing prints. As a business, it really doesn't hurt to be considered a frequently used vendor in the wedding industry.
As a consumer, these types of unique finishes and paper stocks are preferred if you plan on printing stationery for an event: weddings, galas, and so on. They add a special touch of elegance and sophistication to your prints and a distinction that something like a digital invitation wouldn't be able to convey.
Sustainability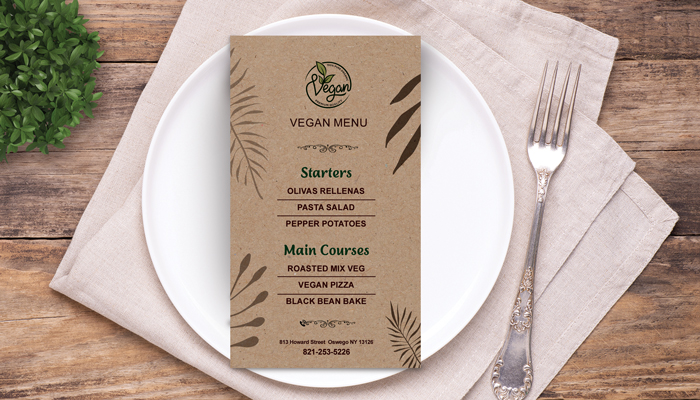 More and more, people are trying to decrease their footprint with greener methods. In the print industry, though seemingly difficult to go completely green, it's not impossible to establish eco-conscious methods.
For example, offering FSC-certified recycled paper stocks and materials is the first step to achieving sustainability in printing. Additionally, the inks that are used can play a large factor in a specific product's sustainability, and the effects it can produce for the environment. Take our inks as an example – we use soy inks that are vegetable oil-based and emit very low traces of volatile organic compounds (VOCs).
The positive outcomes that come about from both offering and using eco-friendly materials are, without a doubt, beneficial for businesses in the current climate. In the long run, to keep business afloat, companies in both printing and other industries must absolutely make eco-conscious decisions for the greater environment.
Digital Printing
Digital printing is highly regarded as a popular printing method because of three factors: the speed at which items are printed, their surprisingly high quality, and the low quantities offered. It's the perfect method for on-demand printing. With digital printing, your customers will get their prints much faster because the prints are not batched like they would be on an offset printer. Investing in digital printers will bring more business to your print company and will keep your customers happy, and your client base growing.
As a consumer, you'll want to look into digital products if you're looking for fast, quality work, and products that don't require a minimum quantity for purchase. Products like signage and apparel are printed on digital printers.  
---
Looking for more on printing? Check out our past posts in these popular categories:
Tips & Inspiration
Design Studio