If you really think about it, stickers are everywhere – they're used for promotional handouts, brand awareness, product labels, and inexpensive package branding, just to name a few. Not to mention, you can print stickers in a variety of different shapes, like circle, half circle, oval, rectangle, square, and even rounded corner options. Essentially, stickers are one of the top promotional marketing tools that should be on your print list, as you can get a lot of use out of them for such an affordable price tag. 
Knowing this, it's also equally important to figure out what sort of finish is best for what you intend to use stickers for. The showdown of glossy vs matte seems to come up in a number of different instances, and stickers just happen to be one of them. You might be wondering how you would possibly decide which to use. Is one better than the other? Are you at risk of choosing the inferior finish? Okay, it's not THAT serious, but let's get right into a comparison of glossy and matte sticker materials and their potential uses so that you can make the right decision.
Gloss Stickers
It's a given that glossy stickers will have a shine to them. Because of this characteristic, they will also reflect light. Gloss stickers are best when you have bright, bold colors in your designs that are begging to be noticed. The glossy finish contains a UV coating that makes a gloss sticker last longer than a matte sticker.
Here are just a few examples of how to best use glossy stickers
1. Logo stickers with vibrant colors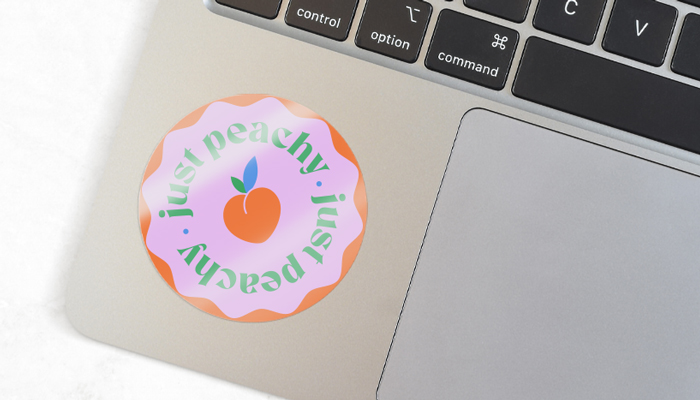 When you have a logo that relies on its colors to attract attention, the best thing you could do is print the logo on a glossy sticker to really heighten the overall design. Plus, the shine of the gloss will give it a really nice touch.
2. Labels for plastic or glass bottles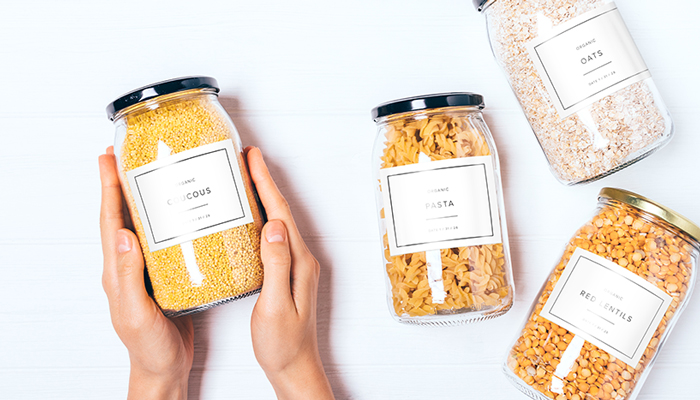 Because glass bottles have a similar finish to what a gloss sticker offers, a gloss sticker will look more presentable and have a professional quality when applied to a glass surface. Plastic bottle is generally the same thing, if the finish is similar to gloss, then using a gloss sticker will enhance the overall look of a given product.
3. A promotional insert for an online order, a complimentary item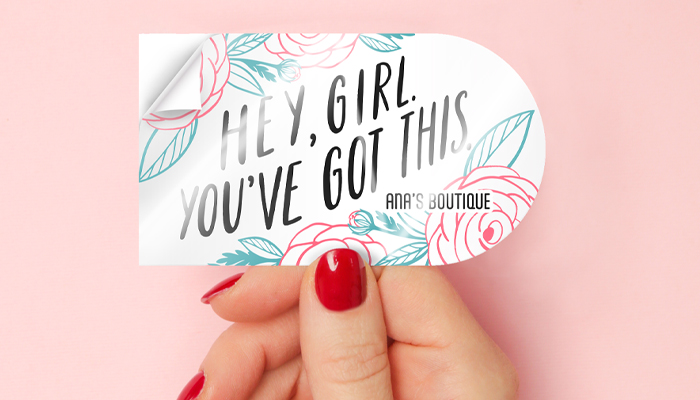 Promotional marketing stickers like this are fantastic because you have the power to make someone's day and throw in an element of self-promotion. You can add this type of sticker to every online order you send out over a certain dollar amount. We've even seen a trend of people placing stickers with positive messages in various places – this can range from folders to water tumblers, to light posts. Long story short, with just an inspirational or cute sticker like this one, your brand has the potential to be seen by more than just your customers.
Matte Stickers
A matte sticker doesn't have a coating, and the finish feels more like paper. Matte stickers are great if you're looking for a writable surface. Because there's no coating, matte stickers tend to subdue colors. A sticker with a matte finish is best for simple designs that don't necessarily rely on bright colors to stand out – think subtle, muted colors. A matte sticker is also better for more temporary uses, as there's no protective layer and creasing is more pronounced.
Here are just a few examples of how you can use matte stickers
1. A simple logo with soft colors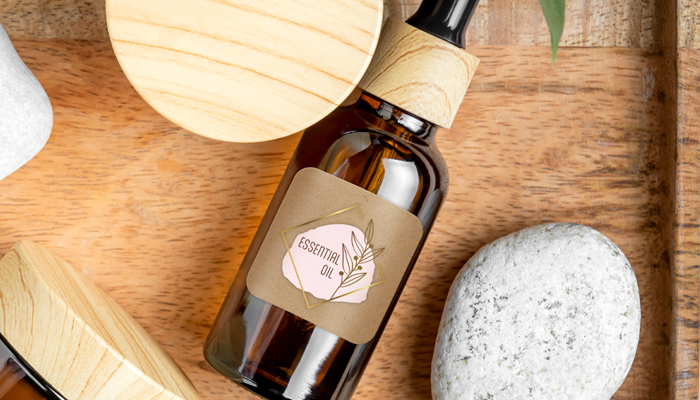 In contrast to a vibrant logo, a subdued logo doesn't need gloss to elevate its look. In fact, the gloss may even overpower soft colors in some cases, and your design will get lost. Softer colors tend to pair nicely with matte finishes.
2. Branding for paper bag/paper box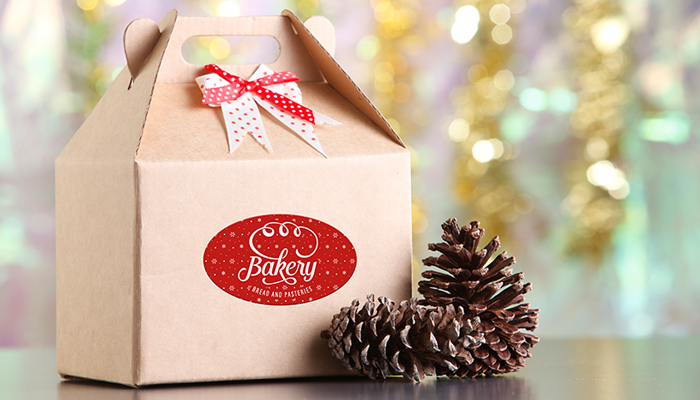 Adding a matte sticker on a paper bag or box, or anything that has a matte finish, is ideal for creating a cohesive visual and texture of like finishes. That is why, in this case, it's preferred over the glossy material.
3. Name tags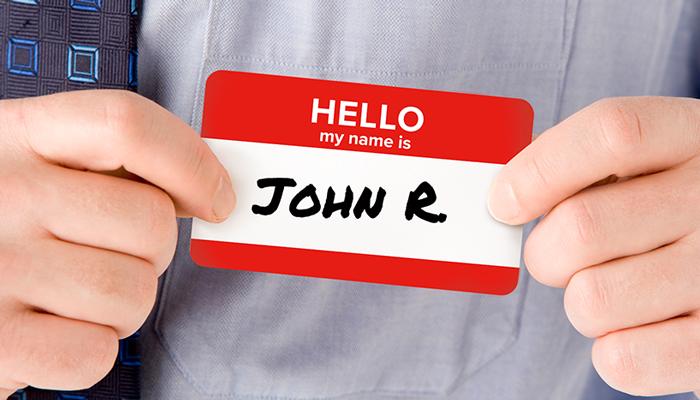 Writing a name on a matte name tag sticker is way more convenient than writing on a glossy one. With a matte sticker, you can avoid potential smudging and it requires no dry time.
---
In short, if we're speaking generally here, there is no "better" finish. Both gloss and matte stickers are great and offer different qualities that have the potential to execute your intended use. The choice really comes down to your design and the specific use!
We hope this post has helped you make an informed decision for your stickers. We'd love to see the final prints in action! Share your sticker prints on social media and tag us @GotPrint.