Gift-giving for any given occasion has more often than not proven to be a grueling task. It's safe to say that even the gift-giver connoisseurs get stumped at some point. In our most humble opinion, mugs are one of the easiest and best gifts you can give to someone – whether it's an item within a gift bundle or a present on its own. Thinking that a mug is too mundane? Think again. Mugs can be customized in whatever way you'd like and can certainly express more than let's say a pair of socks can (not that getting a pair of socks as a gift isn't nice!).
Custom Mugs are easy to create — you can either design one from scratch using your own designs or photos, or purchase an affordable digital file that catches your eye to print a simple, thoughtful gift. Read on to uncover 8 of the best mug gift ideas we think anyone will love.
Photo Mugs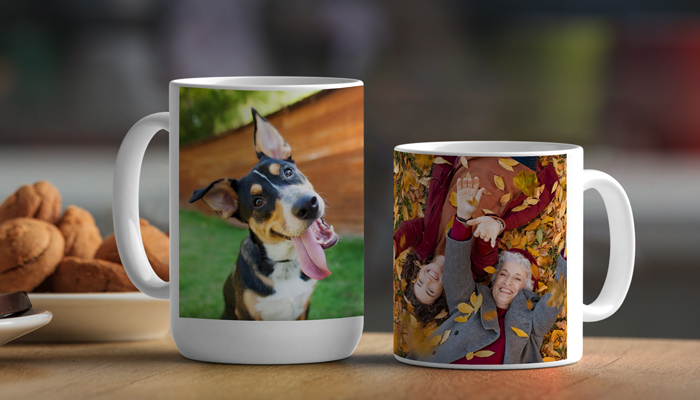 Photo mugs are for the ones who love to cherish memories in every way that they can. Pro tip: the most popular demographic for this type of mug gift are grandparents or people who love animals more than humans.
Holiday Mugs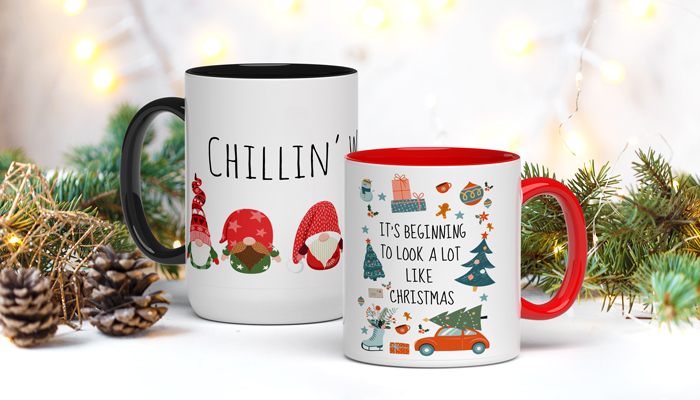 There's just something about a themed Holiday mug that gets people in the spirit. Create cute, funny, or heartwarming designs that will bring joy and laughter to anyone that gets their hands on one. Holiday mugs are also one of the most common go-to gifts for Holiday gift-giving games like Secret Santa and White Elephant. Holiday Mugs aren't just for Christmas – you can design & gift a mug for holidays like Hanukkah, Halloween, Easter, Valentine's Day, and much more!
Pssst- If you want to skip the designing portion, head to our Amazon storefront, where you'll find Christmas/holiday mugs galore!
Graphic Design Mugs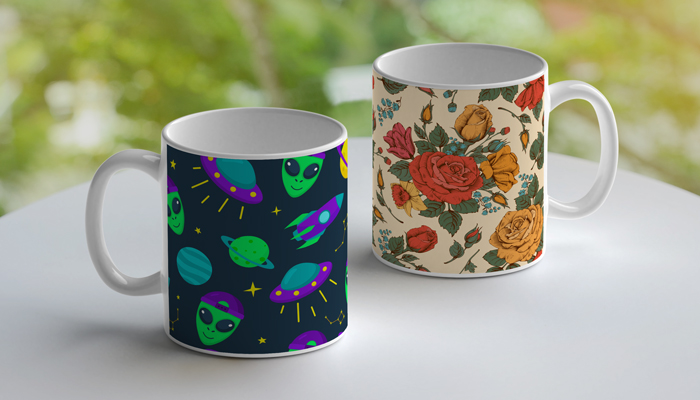 Graphic design makes the world go round! A good design can complement any item. For example, look at phone cases, notebook covers, backpacks. Personally, when I see a digital design that catches my eye, especially if it's something that matches my artistic taste, I want to own something with that specific design on it. Mugs are an affordable and long-lasting option to print a custom design. You can find cool digital designs for purchase on websites like Etsy and iStock.
Saying/Quote Mugs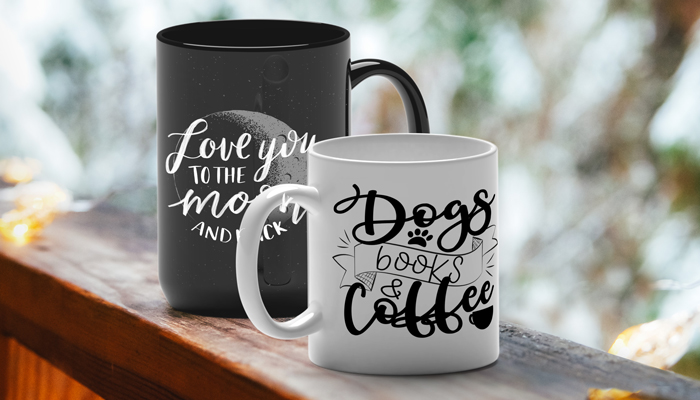 Mugs with sayings are the perfect gifts for parents, siblings, friends, — really anyone who enjoys a good keepsake mug. After all, there's a saying or quote that every person resonates with.
Funny Mugs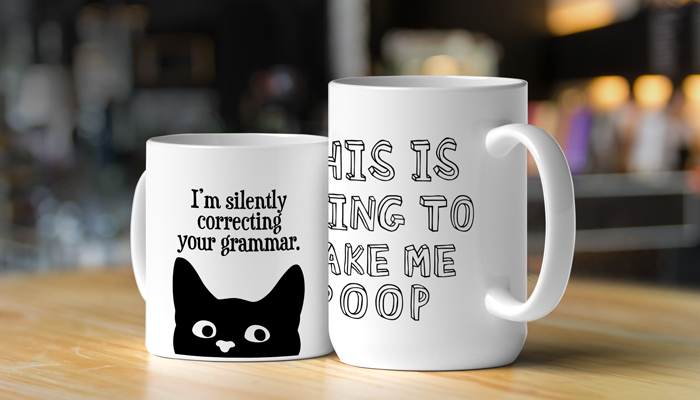 Anyone with a sense of humor will appreciate a good funny mug. Whether it's a joke, a funny saying, or a quote from their favorite TV character, some of the best kinds of mugs are the ones that make people laugh!
Newlywed Mugs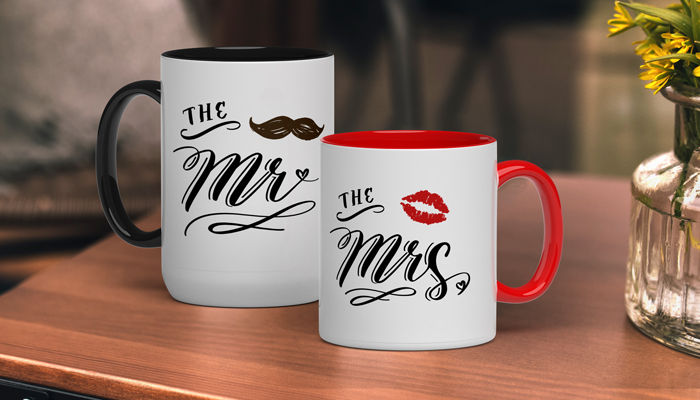 A classic gift for a newly married couple – you really can't go wrong. They may only use them once or twice for kicks, or they'll end up reaching for them daily for an entire year, but either way, they'll love it because it's a thoughtful gift!
Wedding Party Mugs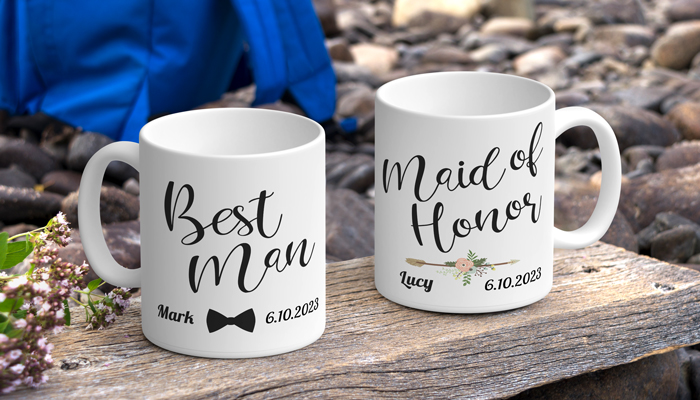 How cute are these mugs for your maid of honor and best man? You can create one for every member of your wedding party and include it in a little gift bundle as a token of your appreciation.
Name Mugs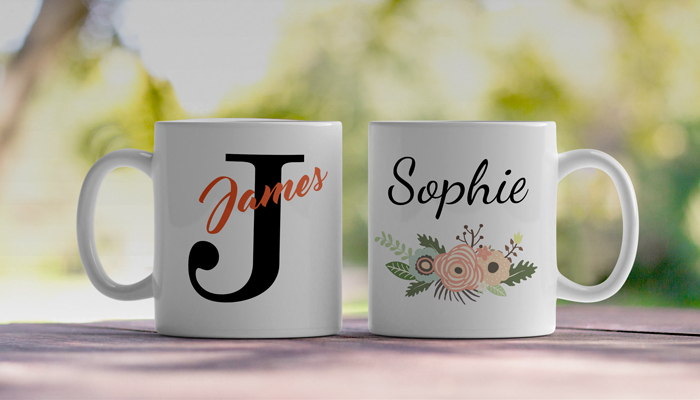 If you're unsure of what kind of a design someone would like, a mug with a name or a monogram is always a great gift, especially for those who like to take their own mugs to work.
---
Which type of mug would you create as a gift, and which type of mug would you want to get as a gift? Let us know in the comments below. If you decide to design & print a mug with us, share your photos on social and tag @GotPrint!  
Found on IG Guides: 10 Mug Design Ideas