Often times when we think of Stickers, it's possible that our first instinct or memory is from our childhood. As adults in the working world, Stickers and Roll Labels are essential tools that can elevate multiple aspects of a business from brand visibility to the legitimacy of a product. Whether you're just starting out as a small business owner or running a well-established company, we believe the applications for these products will apply to you. In this blog, we share the best ways you can use both Stickers and Roll Labels to increase your business model.
Branded Stickers
First things first, if you're going to use Stickers for your business, it's important to have some on hand with your logo and/or slogan. It's simple and straight to the point.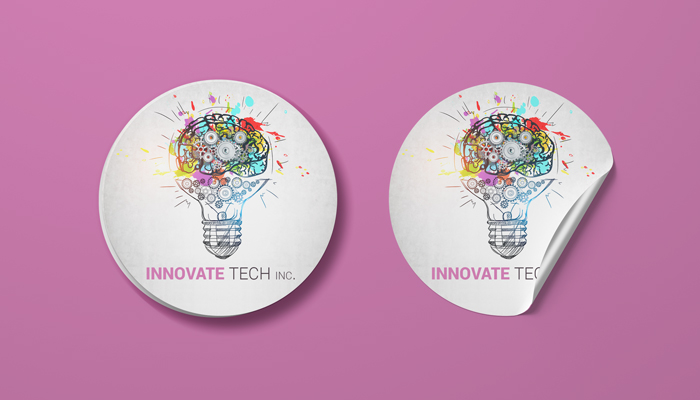 1. Pass custom stickers out as a gift/promotional item
Whether you have a brick-and-mortar store or an eCommerce shop (or both), having branded stickers as a promotional item to give out to your customers is a nice gesture that shows you put a lot of thought into each order. Why is this you may ask? Because even though it's just a sticker, this shows that you're committed to your brand and are confident in what your logo stands for.
2. Use as a Tradeshow/Conference giveaway item
Similar to having promotional stickers for your store, having stickers with you in your booth set up or in your giveaway bags is a modern and cost-effective way to pass out free merch and potentially increase brand visibility.
3. Sticker Merchandise
You have two options when it comes to selling stickers for profit. The first is printing your logo or slogan on the sticker and selling it. Now, this method only works well if your brand already has a decent amount of exposure, hype, and visibility, or has some sort of purpose. For example, take this scenario of this boardshop's logo. In the skate community, they could easily benefit from selling stickers of their logo, especially because those who own skateboards or longboards like to cover the bottom of their boards with cool stickers.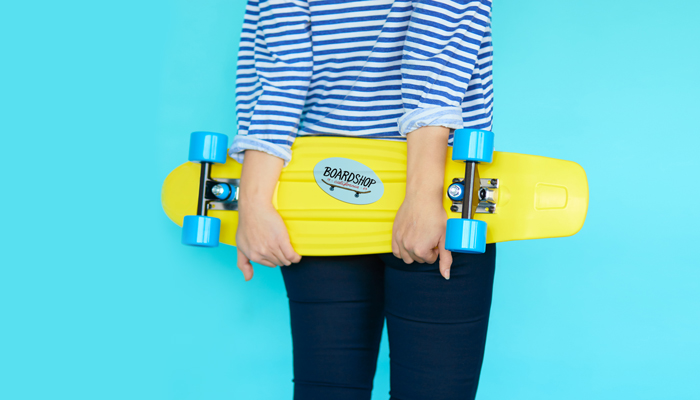 The second option is printing designs with a saying or quote that matches your branding but will still resonate with a large demographic of consumers. An inspirational, short quote such as "Carpe Diem" would be a perfect example. Who wouldn't want to seize the day?
4. Packaging Roll Labels (Fragile, Handle With Care, This Side Up, etc)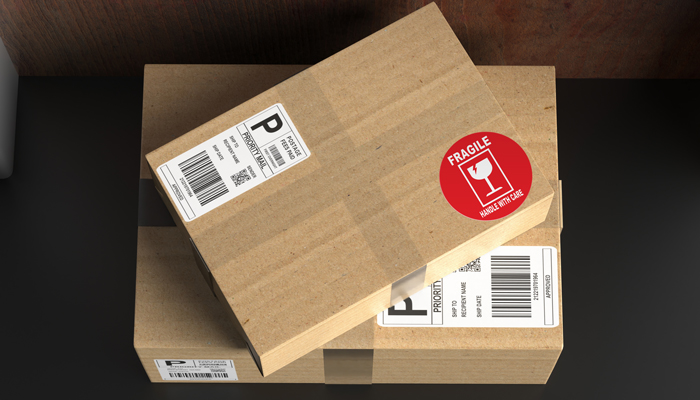 If you run a business that constantly ships packages out to its customers, then you're likely going to need labels that give direction to both the shipping carrier and the recipient. Whether that's fragile labels, specific instructions, or something else – printing these on Roll Labels would be the best call. You'll have plenty on deck at all times and won't have to worry about whether you've done your part in making sure the packaging is handled properly.
5. Security Roll Labels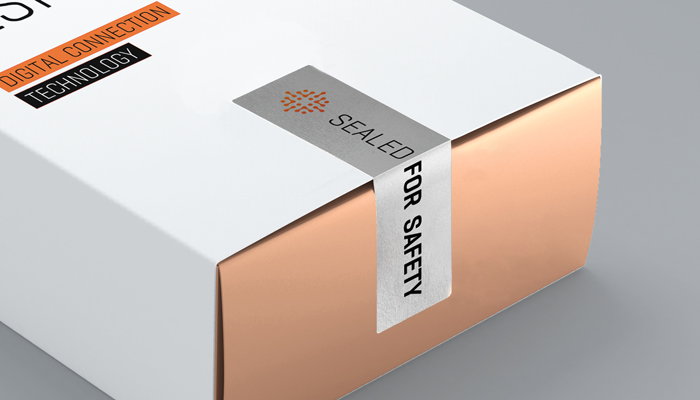 Our Roll Labels are sturdy enough to work as security labels for product packaging. Taking this extra step to provide a security label for your products will provide reassurance to your customers that they're receiving something that has never been opened or used before.
6. Address Labels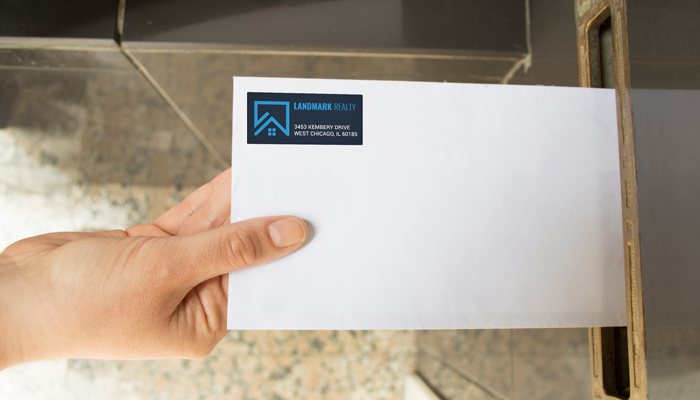 If you're the type of business that consistently sends out correspondence, then you're going to need branded address labels at your disposal. Printing your business address on Roll Labels ensures that you'll always have a professional and uniform look to anything you're mailing out.
7. Product Roll Labels
This goes for almost anything that requires a label – cups, bottles, jars, apparel, bags, and other various items. Printing labels that have information or branding for the purpose of identifying or branding an item is a cost-effective way to provide what both you and your customer need (information about the product and branding all at once), while avoiding potentially expensive permanent packaging.
---
An important note about differences between Stickers and Roll Labels, and why they significantly vary in price: Stickers are meant for indoor use only and do not perform well when coming in contact with water. They are considered to be more lightweight and not for prolonged use. Roll Labels, however, depending on the material selected, have the capability to withstand water, various temperatures, and are even possible to use in outdoor scenarios, which is why they're best for long-term uses.
On GotPrint.com, we offer a variety of conventional and unique sizes and shapes for both Stickers & Roll Labels so that you'll be able to find exactly what you're looking for.
How have you used Stickers or Roll Labels within your own business? Share in the comments below!