If you live just about anywhere in the world right now (except Antarctica), you are currently living through history in the making. It's no doubt that these are unsettling, unprecedented, and scary times. The novel Coronavirus pandemic, also known as COVID-19, is affecting almost every single person on this planet in one way or another. In a state of panic and worry, the most we can do is heighten sanitation practices, such as washing your hands at the length of singing Happy Birthday twice and staying away from others as much as possible, aka social distancing. Social distancing doesn't mean going to your friend's house with 5 other friends for wine and cheese night while remaining 6 feet apart from each other. It means staying home with the people you live with (such as housemates or family) and only going out for essentials.  Our actions, now more than ever, are crucial to help stop the spread of the virus. We need to work together in order to flatten the curve.
If you're working from home, and are already going stir crazy while trying to be a decent human, we want to commend you and also help you out!
Here are 22 things you can do while practicing social distancing. (Hint: all of these things will prevent you from losing your mind.)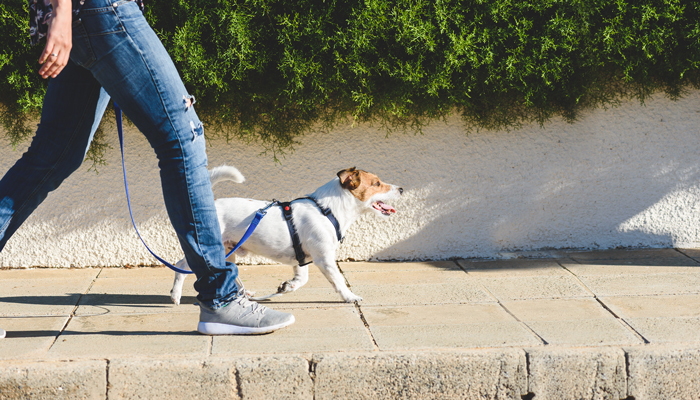 1. Go for a daily walk or run (in your own neighborhood)
Being indoors at all hours for days or weeks on end is far from healthy, especially if your health has not yet been compromised by this virus. Whenever you finish working for the day, or need a midday break, we suggest trading your slippers for a pair of walking shoes and head out the door. If you have a walkable pet, this is an even better reason to get you both outdoors. Please, please, please, for your safety and the safety of others, don't try to organize a group hike. Instead, go explore your neighborhood while maintaining a 6 foot distance from others around you. If you are not able to go outdoors for a walk because of regulations in your area, any sort of fresh air is better than staying indoors at all times. The very least you can do for yourself is open a window (the air is truly fresh right now!).
---
2. Read a book
Do you love the smell of fresh books? Are you someone who impulse buys books from a bookstore and says to yourself "I'm totally going to read all of these" but don't even make a dent in one because you "don't have time?" This is your chance! You probably have more time on your hands than you can deal with at this point, so we suggest you brew some coffee (or tea), grab a book from the stack, and cuddle up in your favorite lit corner. Reading keeps the mind busy and can transport you to worlds outside of your own. That's pretty cool if you ask us!
---
3. Clean out your closet
Yes, it's time to channel your inner Marie Kondo and get rid of everything that doesn't spark joy for you. Ever heard of spring cleaning? Spring is here and now's your chance to really declutter your wardrobe. This is probably going to seem like a tedious task, but it will be so worth it in the end. Pro tip: You don't have to clean it out all at once — there's plenty of time to take this process slowly.
---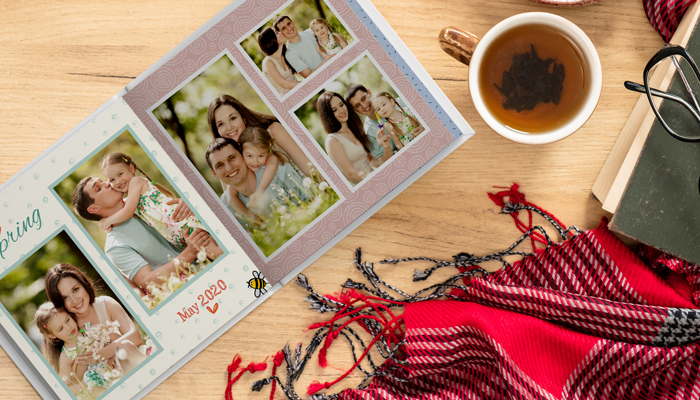 4. Create a family photo album
Just because photography has gone digital, doesn't mean you shouldn't print your family photos! It's so easy to hoard thousands of digital files and never look back, but what's the use in that? This is the best time to go through all of your pictures, pick the best ones, and create a printable album! Turn your digital shots into tangible memories the whole family will enjoy.
---
5. Cook a dish you've never cooked before
Now's a greater time than any to experiment with food! Even if you're not too fond of cooking, preparing food at home is arguably the safest way to eat the majority of your meals at the moment. Don't see cooking as a chore — you can totally have fun with it! If you make just one new dish a week, you may develop a knack for cooking that you never thought was possible.
---
6. Binge watch a TV series
Whether it's watching a new series that has hit the nation by storm, like Tiger King, or a full run-through of The Office for the 15th time, now is your chance to catch up on TV culture. There are hundreds and hundreds of options on Netflix, Hulu, HBO Go/Now, and similar streaming apps — take your pick! You can even recruit other watchers and create a discussion group for the show of your choice.
---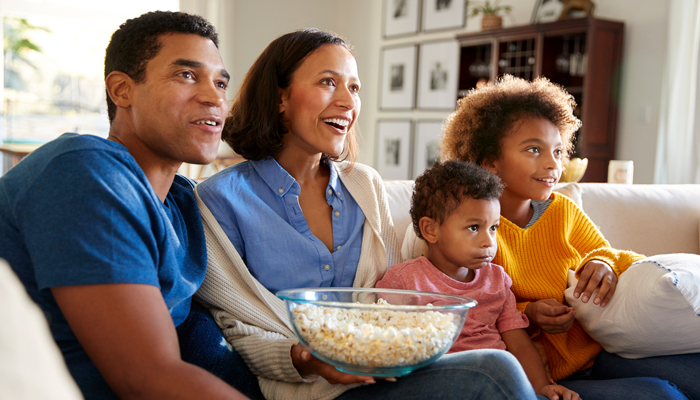 7. Have a family movie night
Take advantage of this time and turn boring, mundane days into quality time with the kids while you're all at home. There are tons of family-friendly movies out there! Pop a nice big bowl of shareable popcorn and curl up on the couch for an enjoyable night in.
---
8. Keep a journal
Your personal life may be seemingly boring and uneventful during this time, but this pandemic will be in future history books, and your kids, grandkids, and so on will learn about it in school, so why not create a historical piece to pass down to future generations? If you hate the idea of others reading your writing, journaling is also a good method of self-reflection. Your thoughts are at an all-time high right now, and writing them all down is the easiest form of airing them out.
---
9. Host a fun Zoom call!
Social distancing doesn't mean you have to cut off all connections. Don't forget to check in on and connect with your family and friends during this crisis. Virtual parties are ALL the rage right now because… well, they're the only type of partying you can do at a time like this.
---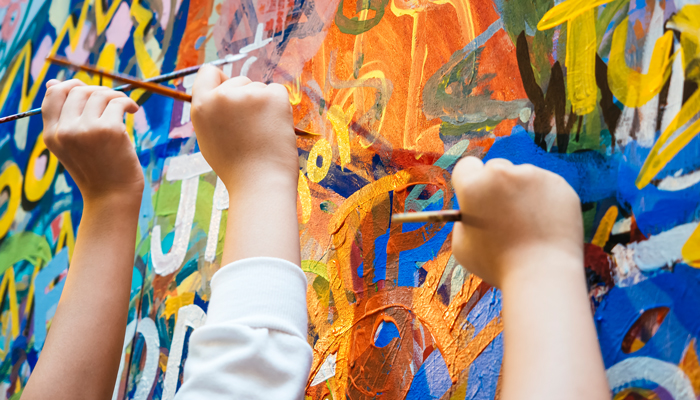 10. DIY arts & crafts
If you have kids, this is a no brainer, and if you don't have kids, this can still be a therapeutic exercise for your adult self, especially painting! You don't have to be an artist to paint, draw, color, or sketch. Like baking, there are so many DIY tutorials on the internet that are easy to follow. Even if the final product isn't a masterpiece, the act of accomplishing a project is something to look forward to.
---
11. Sign up for an online course
You'll never stop learning as long as you're alive. There are tons of online courses out there on a variety of subjects. You know those ads you've been seeing for Masterclass? The one with all the renowned and well-known professionals in the arts and sciences, etc? We've been seeing those ads pop-up a lot more than usual.. so it must be a sign! There are also free online courses being offered by a few universities. Do a quick google search and see what you can find!
---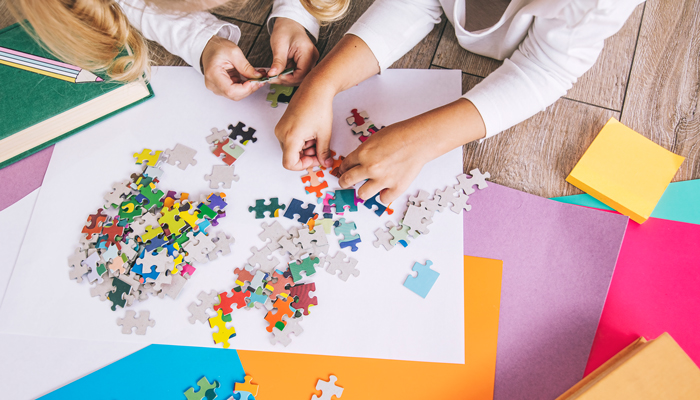 12. Do a puzzle
Puzzles are a great activity for both kids and adults, as they increase brain stimulation for any age. Not to mention, they're fun to do!
---
13. Learn a new language
Duolingo, anyone? Phone apps are the best way to learn new languages. You may not be fluent by the end of it, but if you practice enough, you could be a conversational speaker in almost any language. Here's another idea– Challenge someone you know to learn the same language, and you can practice by having conversations with each other!
---
14. Make an epic music playlist
Music is a universal language, and with no live music events happening right now, we're relying on streaming services like Spotify, SoundCloud, Youtube, and Apple Music to give us some relief. You can create playlists of your favorite tunes and exchange them with people of similar or different music tastes. Who knows, you may find your new favorite artist this way!
---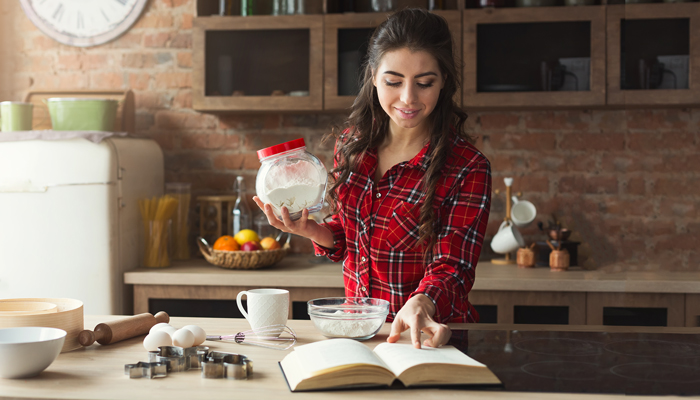 15. Bake
Some people say that baking is like therapy… only way cheaper. Now's the time to test that theory. You don't have to be an expert to make delicious sweet treats. There are so many quick and easy recipes online, so you know there's something for everyone.
Pssst… try this chocolate chip oatmeal cookie recipe and let us know how it goes!
Chocolate Chip Oatmeal Cookies
Recipe Summary
Prep time: 20 mins (like it matters)
Bake time: 9-11 mins (depends how you like 'em)
Total time: 1 hour-ish
Yields: A lot of cookies.. like, A LOT
Ingredients
* 1 cup butter, melted
* 1½ – 2 cups white/brown sugar
* 2 eggs
* 2 teaspoons vanilla extract
* 1 teaspoon baking soda
* 2 teaspoons hot water
* ½ teaspoon salt
* 2½ cups all-purpose flour
* 2 cups semisweet chocolate chips
* ½ cup of old-fashioned oats
* 1 cup chopped walnuts (optional, but so worth adding)
Directions
Step 1: Preheat oven to 350 degrees F (175 degrees C). (kind of important)
Step 2: Cream together the butter and sugar until smooth. Beat in the eggs one at a time, then stir in the vanilla. Add your baking soda to the batter along with a tad bit of salt. Stir in your flour, chocolate chips, oatmeal, and optional walnuts. Once all mixed together, drop large spoonfuls (or small ones) onto a greased baking pan or on cookie sheets.
Step 3: Bake for about 9 – 11 minutes in your preheated oven until the edges are a nice warm brown (depending on how chewy or crunchy you like your cookies!)
Step 4: Send us a virtual cookie on social! Tag us using #GotPrint
---
16. Do some online shopping
Most retail stores have closed their doors, or are planning to close their doors indefinitely. With that being said, you can check out all the sales your favorite stores are having, all in the comfort of your own home.
---
17. Watch your favorite throwback movie
In our opinion, reminiscing of simpler times is one way to de-stress. Watching films from your childhood or relative past can truly bring some relief and joy into a stressful situation such as this one. We don't recommend watching a sad film — that will probably cause more harm than good. Our personal favorites are The Birdcage, My Big Fat Greek Wedding, and Ferris Bueller's Day Off.
---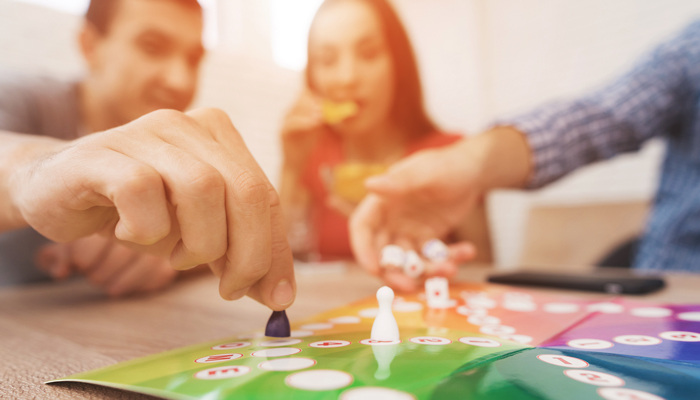 18. Play board games
If you're stuck indoors with housemates or your family, take this opportunity to have "game nights" with the ones you love! Responsible social connections are the only type of connections we should be having right now, and what better way to do that than with the people you live with! If you have kids, this is a good way to get them off of their electronics and spend some time with you.
---
19. Do quick and simple at-home workouts
Gyms are closed, so now you don't have to come up with an excuse to avoid working out, right? Wrong! If you have the ability to so, now is the time to get moving, even with just a quick at-home workout; no equipment needed. There are tons of free and versatile videos on Youtube. With all this time on your hands, and potentially not much to do around the house, a simple workout can make all the difference. Feeling sluggish during this trying time is the last thing you want to feel.
---
20. Rearrange your bedroom, living room, or home office space
Since you are spending so much time at home, the best way to make yourself feel like you're somewhere new is by giving your living space a little makeover — and you don't even have to spend additional money! Rearranging a room can change the entire look, feel, and mood of the space. Who doesn't love an affordable, yet refreshing change?
---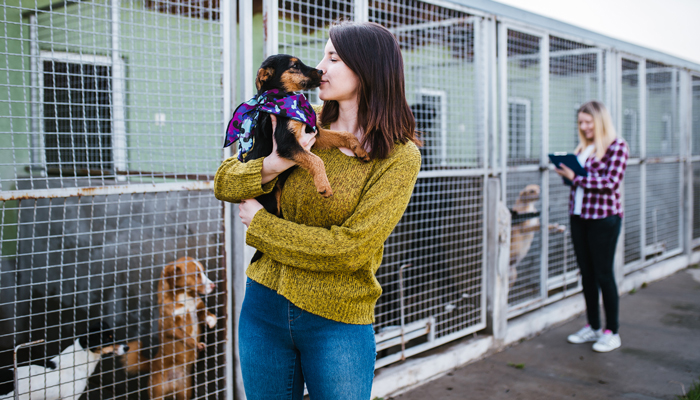 21. Adopt a pet
This is by no means a recommendation to get a pet on a whim! This one is for all the people who have been thinking about adopting a pet for a while now, but have not had the chance to or have had reservations. You might be thinking, how is adopting a pet practicing social distancing? Many non-profit animal rescues are still open during this time, and have had an influx of animals brought in due to shelters being closed. We recommend doing your research like we have, and you'll find that most rescues now have strict social distancing policies and guidelines to follow when visiting, i.e. no more than one family inside the facility at once, must fill out application in your car and remain in your car until the rescue is ready for you to enter. Animals need love and care, too. Bottom line is, continue to do your homework, and really consider if you'll be able to commit to this animal for the rest of its life before you make your final decision.
---
22. Meditate
Being alone with all of your thoughts and worries for too long may make you feel more stressed than you need to be, especially during a pandemic. Take some time out of your day to clear your mind, whether it's at the beginning or end of the day. There are plenty of phone apps that guide you through the process of meditation, and yes, there is more than one way to meditate!
Let us know in the comments below, what are you doing to get through this pandemic? #staysafe