Nowadays, having a secondary income isn't uncommon, and neither is the drive to eventually turn your secondary hustle into your primary income. When we say this, we're referring to people like Etsy shop owners. As we've pointed out earlier, Etsy is definitely a great secondary source of income. Some shop owners are graphic designers, some illustrators, some jewelry makers, and some recently became acquainted with their creative side. Whether you're a seasoned merch seller or are just now considering starting your own Etsy business, today's post is for you. We'll be talking about 10 print staples you can design and sell for profit. The best part? You order all 10 of these directly from our website, GotPrint.com.  
1. Sweatshirts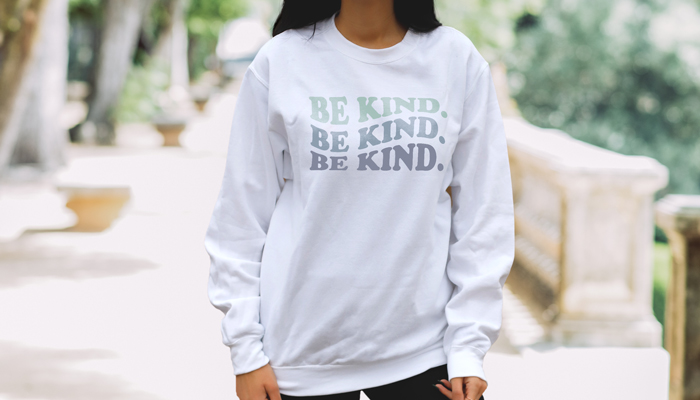 Sweatshirts are one of those feel-good pieces of clothing that everyone has, and most prefer ones with a design that they can relate to – whether that's fan art for a specific tv show, musical artist, book, or movie, a phrase that resonates with many, and even something personalized, such as embroidered initials.
Because our sweatshirts don't require a minimum to purchase, the way you choose to sell them is entirely up to you, your skillset, and your demographic. If you plan to have pre-made designs, we suggest buying in bulk, and if you're offering customizations, we're equally a perfect fit, as you can place orders with us as you receive them on your end. You can even offer two "printed" options of either direct-to-garment (printed) or threaded embroidery.
2. T-Shirts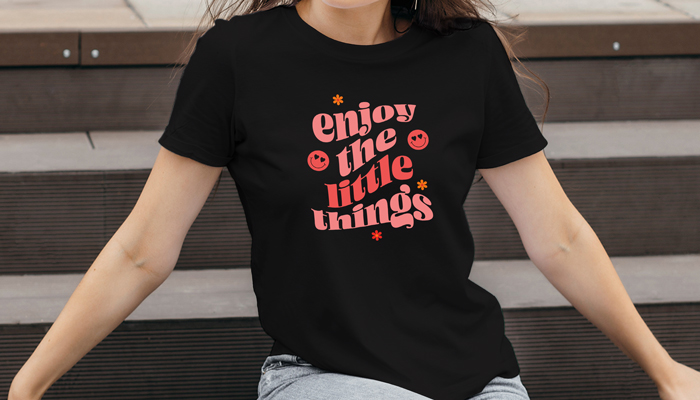 Like sweatshirts, t-shirts are also an easy and fun product to sell. They also don't require minimum quantities for purchase, so you'll be able to sell pre-set designs or have a custom listing that will cater to any type of customer. When trying to come up with t-shirt design concepts, you should have a similar approach as you do to sweatshirts.
3. Bookmarks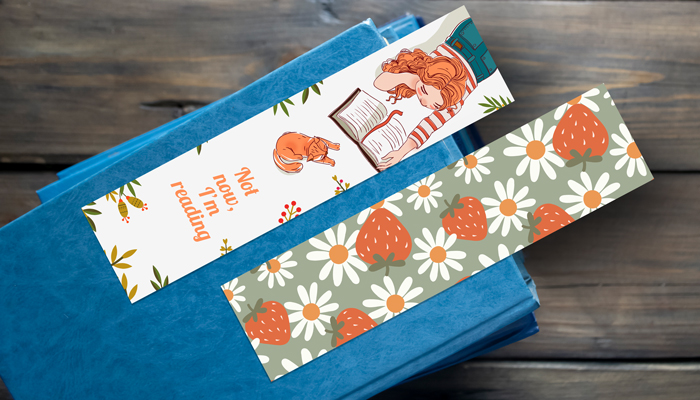 Recently, we've seen platforms that have niches with popular followings, for example on both TikTok and Instagram, there are massive book communities – one called "BookTok" and the other "Bookstagram". We've seen these communities obsessing over merch that's relatable whether it's centered around a specific series they're reading, or about reading in general. Because this community has kept physical books alive, cute bookmarks are super popular in the community!
4. Notepads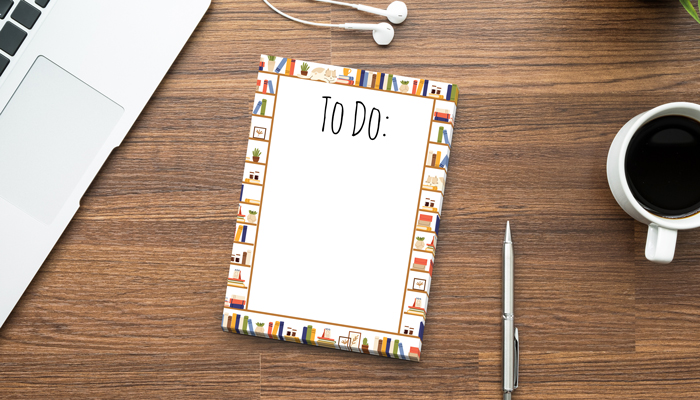 When it comes to making physical to-do lists vs typing one up in the notes of your iPhone or Android, there has always been a question of which method is used more. One would assume that the latter is the preferred method, but in recent trends, especially among teens and young adults in their early twenties, notepads have become increasingly popular, especially ones with cute, quirky designs on them.
5. Mugs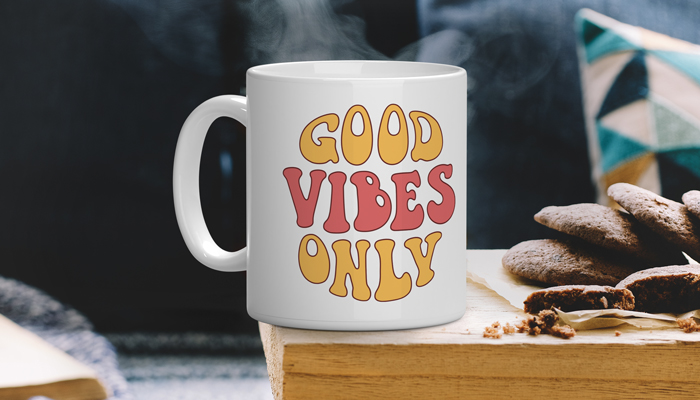 Mugs are easy to design and a great item to sell for profit because of how affordable they are. Everyone could use a mug, whether it's to take to work or to add to their growing home collection, so you rest assured that they'll always be relevant and essential. Ceramic mugs offer the perfect surface to print pretty much anything on, from photos to text to custom artwork.
6. Framed Prints
If you're an illustrator or graphic designer, adding framed prints to your shop is an absolute must. Most creators sell digital artwork on Etsy, so that users can print the purchased design on whatever medium they'd like. However, consider that there are consumers who prefer to buy everything in one shot. Moreover, because you're not only printing the piece for them, but including it in a frame, you could easily make framed prints a pricier item in your shop.
7. Large Format Posters
Large Format Posters are fantastic because not only do they have no minimum quantities required for purchase, but they're also printed with photo-grade paper, so if you're trying to sell prints of your digital artwork or your photographs, large format posters are the way to go. You can choose between a glossy or matte finish, which should entirely depend on what you intend to print.
8. Greeting Cards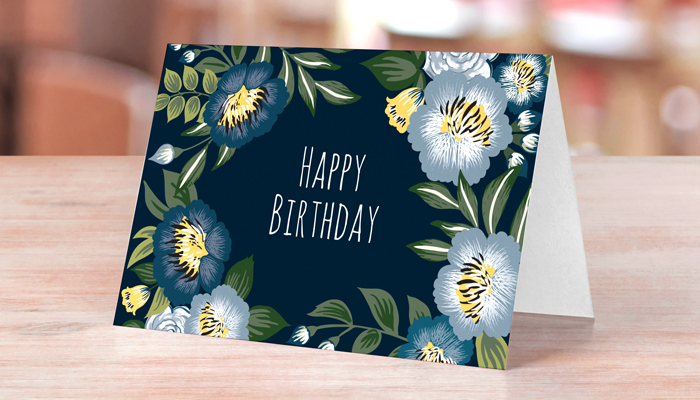 One of my favorite things to do is to go on Etsy and see what sort of quirky greeting card designs are available on the market. Sometimes, visiting the average go-to stores like CVS or Target for greeting cards gets a bit tiring and repetitive. Many people love the idea of a personalized greeting card, especially if that greeting card doesn't have the typical generic greetings we see in traditional cards. Adding unique designs, flattering and blush-worthy text, and even fun pop culture references is one way you could monetize greeting cards. Stock up on these and sell them as individual cards or in packs of 5 or 10, depending on the overall design.
9. Postcards
Unlike greeting cards, which have more of a specific, driven purpose, Postcards are fluid and versatile, in the sense that they can be used as a medium for a number of different ideas, including custom artwork, greeting messages, invitations, and more.
10. Stickers
Stickers are probably the easiest product you could design and sell – they're lightweight, easy to ship, and even easier to add your magic touch to them. Stickers are awesome because even if they're not used for the purpose of decorating, they are often stored as keepsakes. If you search "stickers" on Etsy, you'll probably find yourself getting lost among all the listings (there are 4 million+!), but you'll see that it's a staple for shops that create and sell their own designs.
---
Although not all these products have the option to purchase just one, you can certainly buy in bulk with the same design to create a small inventory and sell products on demand. Having an inventory will lower costs such as shipping, as you won't need to pay for multiple shipments of your products.
Of course, when it comes to selling your own merchandise, you'll have to make sure that you're not selling any copyrighted material. We recommend seeking professional legal advice, even if you plan to create designs revolving around popular tv shows, movies, books, and more.
Do you own an Etsy shop and print with us already? Tag us on social media for a chance to be featured! We'd love to see what your shop is all about.