At GotPrint, we give customers the ability to use their creativity to design one of a kind products. One of the things we love the most about working here is seeing the amazing designs that GotPrint customers create. Today, we're here to highlight the gorgeous business cards designed by Willow Star, an entertainment professional and GotPrint.com customer who works as a model, dancer, choreographer, and TV personality.
Willow Star (and yes, that's her real name!) has been passionate about performing for almost as long as she can remember. She started her journey through childhood classes and talent shows, and went on to win awards in many prestigious competitions, including Miss Santa Cruz County and Miss Teen America. Willow continued to hone her skills on professional dance teams, and she is currently thriving in a variety of performance and beauty areas.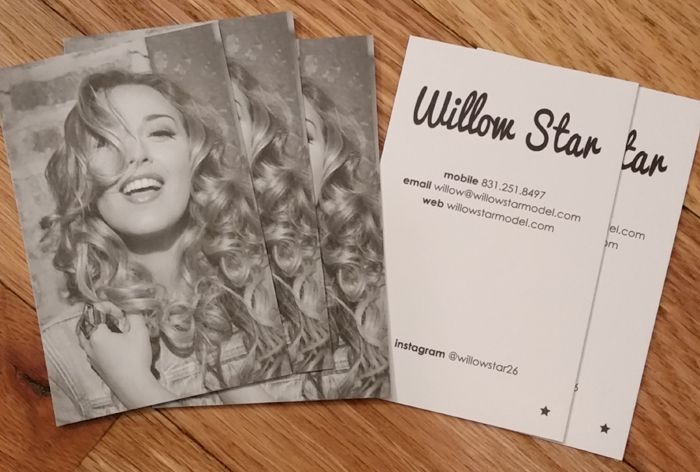 Willow's impressive modeling resume includes beauty, bridal, editorial, lifestyle, and fitnes  s shoots. To showcase her versatility, Willow designed 10 different cards at GotPrint.com using both color and black and white options. This allows her to match each business card to the specific opportunity she is seeking.
Since she works in a visually-focused industry, Willow Star's business cards are a very important part of building her brand. At GotPrint.com, she chose vertical cards. These types of cards stand out among other traditional horizontal cards. The most important thing about Willow's cards is her photo, and choosing a vertical orientation really allows her head shots to shine.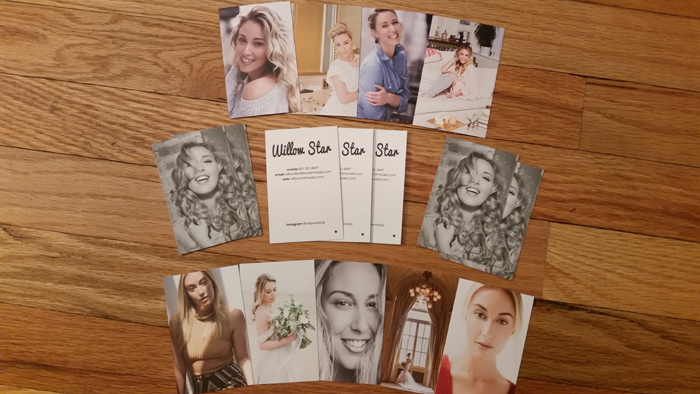 Willow's custom cards provide the perfect medium for her to express her style and individuality. She realizes that the creative process is often a team activity. As she explains, "I bring creative people together to make life statements in movement and expression. I use photographers, fashion designers, music, cinematography, live audiences and instructional classes to bring my inspiration as a final product." Follow Willow's exciting career by checking her out on Instagram via @willowstar26 or on her website.
Whether you're looking to expand your career in modeling or your work falls into a completely different area, it's important to remember that there is only one you. In our highly competitive world, know that you are unique, and your business card should reflect your individuality. Check out the business card section at GotPrint.com to create a business card that will help you take your career to the next level as you reach for your dreams.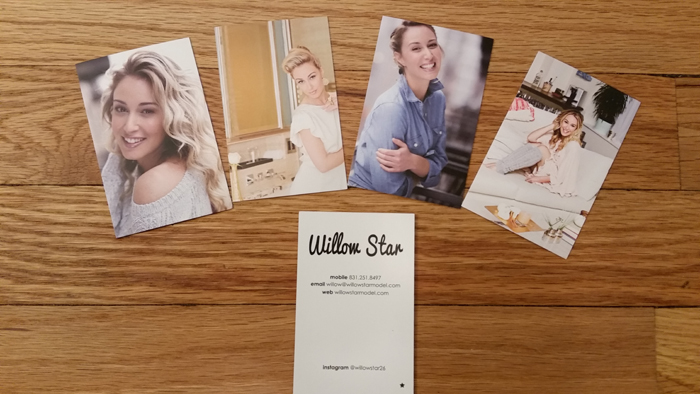 ---
Article by Laurain F.