Since the 15th century, aristocrats have been using cards to identify themselves, which has since evolved into a marketing tool used by professional individuals and businesses of all sizes. Standard business cards are a tried and true marketing tool that can achieve so much in a simple interaction between two people. In fact, it's our favorite print product (go ahead, call us biased). The compact nature of these marketing prints is what makes them so successful in every networking scenario. They fit in pockets, wallets, purses, and most importantly, in the palm of a hand. Even the rectangular edges of business cards are a classic trait and are known by all.
But what if we told you that there's more to business cards than just their traditional look? That there is potential to do more to elevate your business cards, without excessive changes? While you can't go wrong with a classic rectangle business card, there are benefits of rounded business cards that you may not have considered. 
Why choose business cards with rounded corners?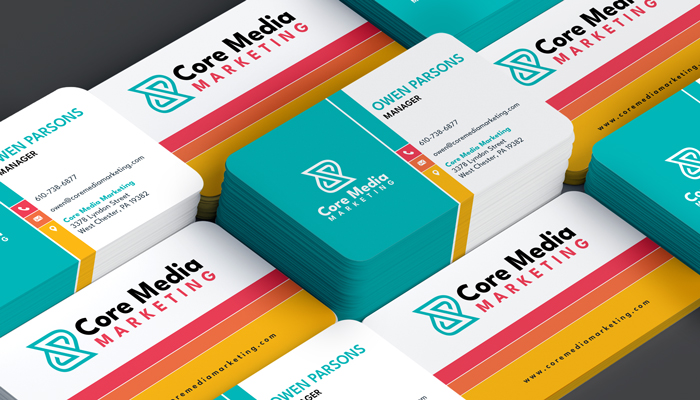 POV: You have a business card design, and while you're happy with it, you feel like something is missing. You want your cards to stand out a little more than they already do, but you're not sure how to achieve this goal without changing the entire design.
Enter round corners. 
Let's talk about why you should add rounded corners to your business cards.
Rounded-edge business cards are unique 
Your cards will definitely stand out from other business cards, making it more likely for recipients to reach for your card, even if it's just out of pure curiosity. The small additional cost is worth it if you're looking for a creative, yet functional business card shape.  
Rounded edges can play with your design
Creating a business card design that specifically revolves around its rounded edges shows that you've put a lot of thought into your marketing efforts. It conveys your immaculate attention to detail, which is what many look for as a business trait.
Round edges hold up better  
Because they contain smooth edges, your cards are less likely to endure damage such as bent corners when they are being passed from person to person.
You are a creative professional 
Creative professionals need creative marketing materials. Rounded edge cards offer a subtle quirkiness that standard cards do not and can help elevate a vibrant design more so than a traditional shape.  
When you're designing and setting up your files for rounded corner cards, keep in mind that the template is slightly different from the standard template when it comes to the trim and safe zones.  
When to stick to traditional business cards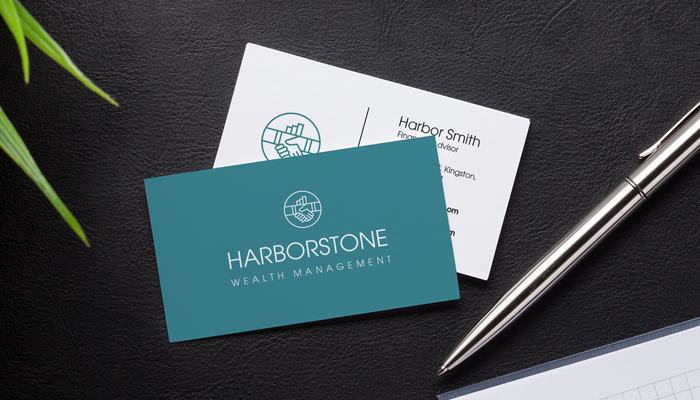 If you're a professional in a more traditional industry such as finance or real estate, and you're second guessing whether your card will be appropriate, you can't go wrong with a classic standard edge business card. The fact of the matter is that they have been this way since the beginning of time (not literally, but you get it). Standard business cards are timeless and traditional.
Now, we're not saying that adding round corners to your business cards makes you look less serious. Quite the contrary! However, due to industry-specific expectations, it's not a given whether or not rounded corners will be welcomed or even acknowledged by recipients of your cards. That's why, if you have even the slightest doubt in your mind about how your cards will be perceived, a traditional rectangle edge corner will never fail you.
However, if you want to make a statement with a subtle approach, then we say make the upgrade to rounded corners. It's only an additional $6* to add rounded corners to 100 quantity glossy or matte business cards.
What paper stocks work best with each business card edge?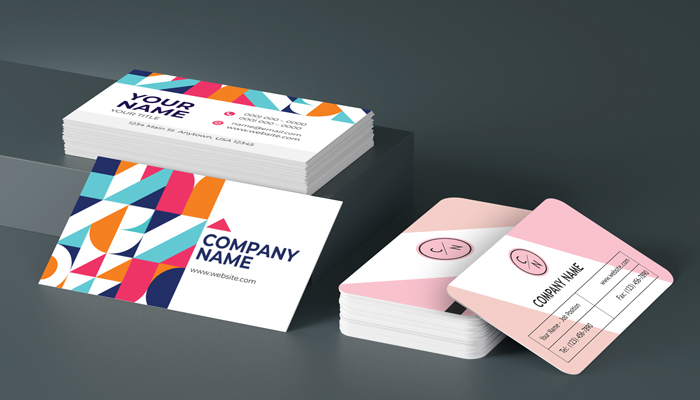 The paper stock you choose is entirely up to you and the look you want to achieve. For both standard and round corner business cards, 14 pt gloss & 16 pt premium matte are our most popular stocks, but more unique options like uncoated, linen, kraft, ultra-premium pearl and smooth white, and even ultra-thick trifecta green will look just as good!
---
In short, while standard business cards will serve their purpose as they always have, it doesn't hurt to add rounded corners to your business cards. It's affordable and unique, and you could give your cards the edge they may have been missing (pun intended) without really changing much else about your design.
---
Did you know? You can also add rounded corners to the following popular products to create some continuity between all your marketing materials:
*Prices are subject to change without notice.