In the midst of a pandemic, essential businesses must live by the phrase "the show must go on." This has proven to be much easier said than done. Throughout the country, with guidelines for businesses changing every day, it's important that shop owners and managers remain on their toes to adapt to the next shift in process. One of the elements that remain steady is the tools we can gather to properly function in any given situation. For restaurant owners or businesses in the food industry, it's disposable menus. Paper menus aren't just a necessity for pizza shops and small scale cafés anymore, as they've become a staple item that will help keep customers and staff safe while keeping business flowing.
Disposable menus are meant to be single-use, meaning it's only viewed by one person or party, and disposed of afterward. However, there's a notion that because something is disposable, it will have to be of lesser quality. We're here to tell you that you don't have to sacrifice quality for quantity. When it comes to prints, GotPrint is one of the biggest advocates who wish to keep prints alive. Our premium quality paper stocks, paired with our affordable prices, will be proven to be a better investment for your restaurant business.
Let's take a look at the different types of menus and find the best one for your needs!
---
Tri-fold Menus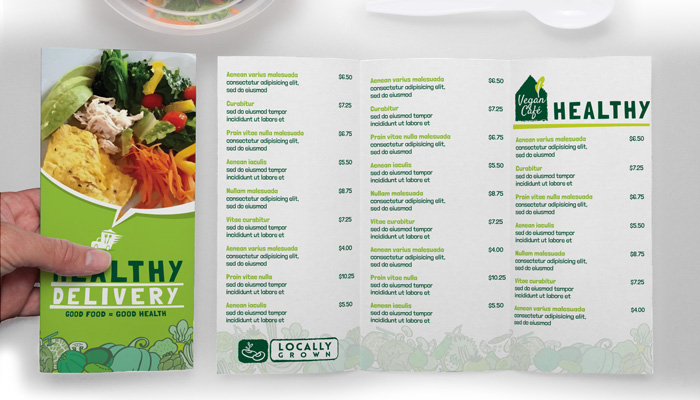 Tri-fold menus can be used both in house and as takeout menus, making it the best option when it comes to consistency. With this choice, you won't have to worry about wasting resources or money, because these menus can be used at any time.
---
Bi-fold Menus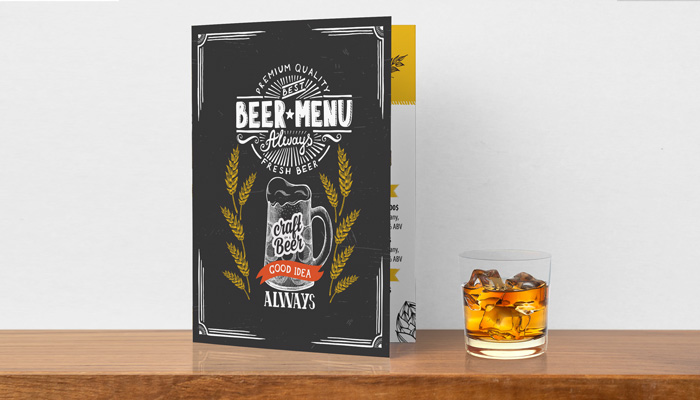 Bi-fold menus are best when you have an extensive list of items to display. There's enough room to spread out all your items, so you don't have to sacrifice getting rid of anything from your menu.
---
Single Page Menus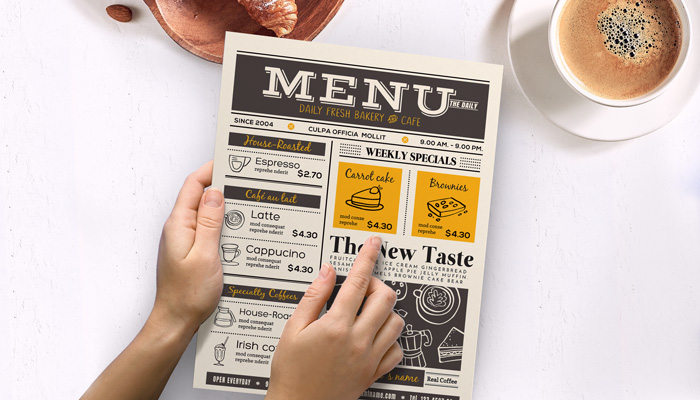 Single page menus are the popular choice among smaller mom and pop cafés or restaurants. You can list items comfortably using both sides and you don't have to compromise on the design.
---
Wide Menus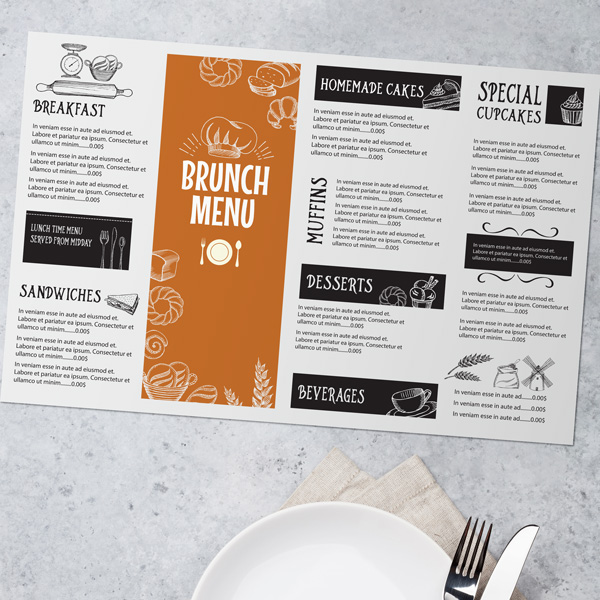 Wide menus serve as the more modern approach for both regular and disposable menus. Not only are these great for a wide-ranged menu list, but they also have the potential to aid in the aesthetic of your restaurant or café.
---
Long Menus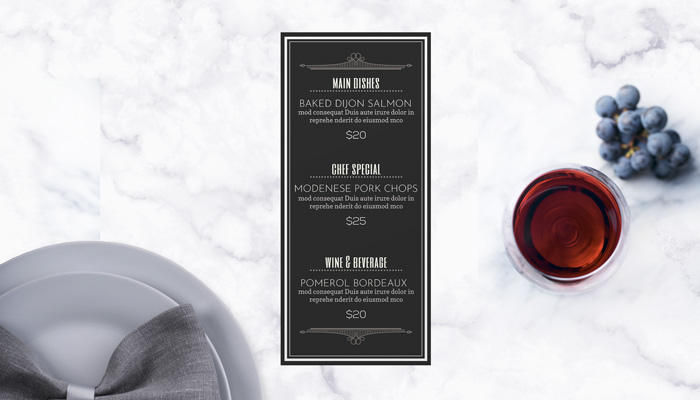 Long menus are best used as drink menus in bars, or to list out menu items of a smaller scale, like desserts!
---
Mini Menus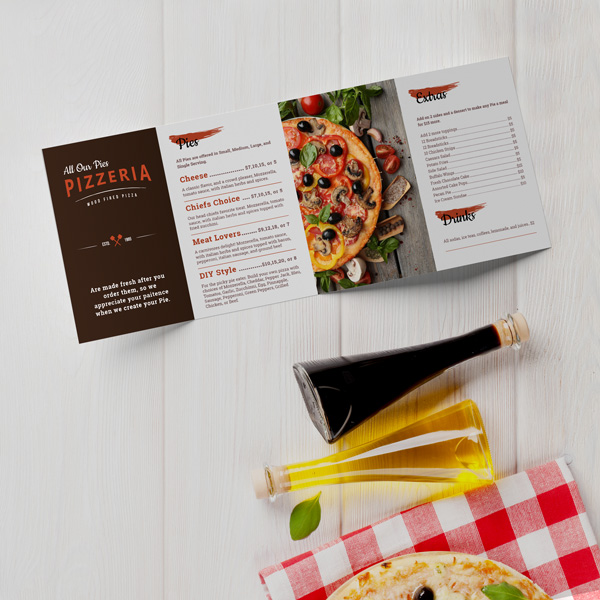 Though mini menus aren't ideal to provide to guests dining at your establishment, they can serve as a promotional tool to send out with delivery or takeout orders. If your menu isn't extensive, you can easily fit the entirety of your items and send customers a compact menu for future use.
---
Now that you've gone through the different types of single-use menus that are at your disposal, we'd like to know which one would work best for your business.
It just might be that disposable menus will be around and in use much longer than the pandemic, as they are, overall, a healthier and safer alternative. Would you agree or disagree?
Let us know in the comments below!