Every business needs a marketing plan to increase revenue and raise brand awareness. Digital marketing is one of the most common methods to build an online presence and generate sales, but did you know that physical mail marketing is still very much a relevant form of marketing?
In the age of social media, you may be asking yourself what's the point of physical prints. The attention span of people browsing through an online feed is far shorter than those sifting through their less saturated pile of mail. Mail marketing is an effective form of communicating with your target audience, especially if your mailer is designed well and contains all the right information to grab attention.
With GotPrint's mailing services, if you already have a mailing list, no matter what the size, you can print and order Postcards, Brochures, and even Letterheads as mailers with affordably priced packages. We give you a breakdown of cost based on the number of items ordered as well as postage rates, with clear instructions on how to order. We even provide templates so that you can accurately provide design files based on USPS® guidelines. Continue reading to learn more about each product and how you can use mailers to reach out to customers efficiently.  
Postcard Mailers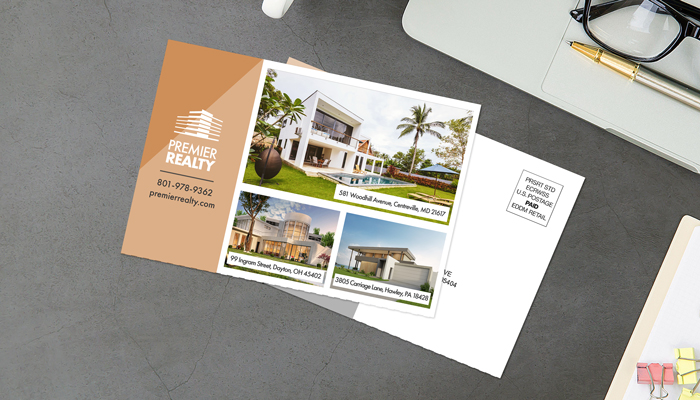 Postcard mailers are considered a classic form of advertising. They are a versatile tool, as they can be utilized by any business that wants to get a quick point across, such as special sales or services, to all current and potential customers. Is your business currently offering some sort of special discount? If not, consider sending out an appealing postcard to advertise an exclusive promotion! Are you a new business looking to spread the word and bring in new customers? Sending out a welcome mailer to a specific list of people will exponentially help your business grow.
One of many examples of an industry that benefits from postcard mailers is the real estate industry. Realtors consider mailers as a trusty sidekick. Sure, there's the power of the internet, and most likely visible signage displayed outside of each listing, which will attract some attention. However, in our opinion, one of the most effective ways to market your listings and reach out to more potential buyers would be to drop the information right under their noses — via mail! Your postcard mailer should at the very least contain pictures of your listing(s), some key selling points, a relevant website, and even information on when people can attend an open house.
Other types of businesses that often benefit from postcard mailers are businesses in the food industry, the beauty industry, the home improvement industry, and the retail industry, to name a few. Some of our most popular postcard mailer sizes, used by businesses across multiple industries, are 4" x 6", 5" x 7", 5.5" x 8.5", and 6" x 11". Choose the size that best fits the information you wish to share.   
Brochure Mailers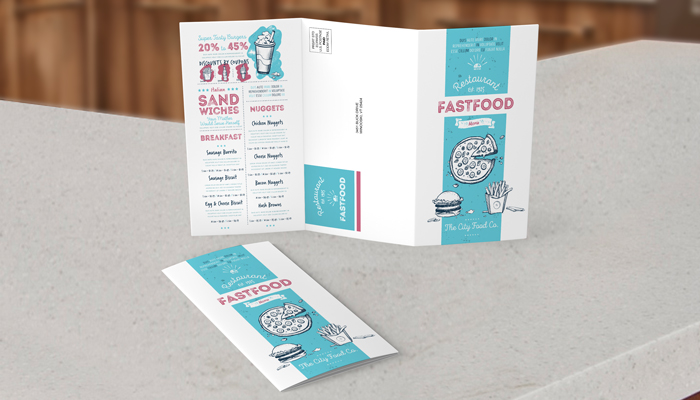 Brochure Mailers are best if your business has services that they can offer to the person or entity receiving the printed material. If you're in the restaurant industry, brochure mailers are beneficial to add to your marketing plan, as your menus can be sent out to a target audience or neighborhood with ease via mail.   
A standard 8.5" x 11" trifold brochure gives plenty of space to list menu items, provide information about your restaurant, and share special offers to encourage ordering. Make sure the design is clean and appealing. As a bonus, add professional photos of your most popular dishes. Just be sure not to overdo the number of images you include. Pro tip: Include a promo that is exclusive to the customers that will receive this menu, so that you can track which orders are coming in from your mailer. 
For pricing, additional sizes, and to learn more on how to place an order for brochure mailers, head to our website. 
Letterhead Mailers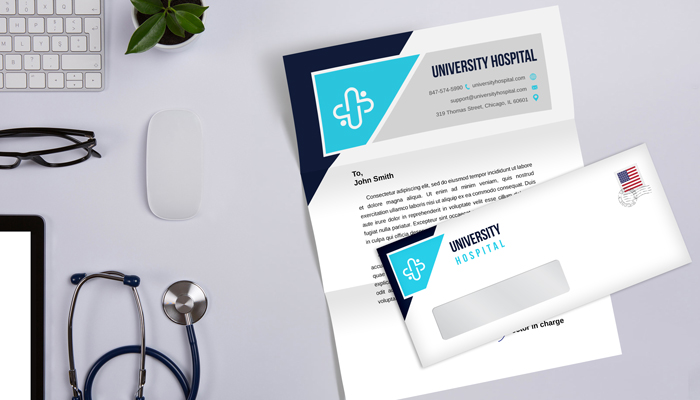 In our opinion, letterheads are an underrated mailing product. They are a professional form of correspondence, more so than a mass email, and are likely to grab the receiver's attention. To put it into perspective, what would you say is more memorable, receiving a university acceptance letter via traditional mail, or email? We can bet that you probably chose the former, which just proves our point. Letterheads are ideal if you're looking to send out a general, yet personable message to a specific group of people, such as your client list. Keep the design simple – include your logo and important contact information, but the bulk of your "design" should be the message that you wish to share. With letterhead or a brochure, you'll also be able to order a #10 Envelope to complete your mailing order.
---
Whether you're reaching out to a list of customers already under your belt, or are trying to expand your customer base, mailing services are a viable addition to your marketing efforts.