Every business or working professional, no matter how big or small, should be aware of the importance of having personalized letterheads for all correspondence. It's easy to neglect or overlook, but truth be told, creating custom letterheads is even easier.
A letterhead is a piece of stationery that has a printed heading consisting of a person's or organization's name, address, and oftentimes even contact information. The most common size is the standard paper 8.5″ x 11″.
Used by professionals in various industries, company letterheads are essential anytime you need to send out a printed letter in the mail. Educational institutions like schools and universities often use letterheads for acceptance or rejection letters, or to send letter announcements to parents of the student body, just to name a few instances. Credit card companies use letterheads any time they send out an official notice to their cardholders. Insurance companies send correspondence out whenever there's information about a given claim. We could keep going, but you get the idea. Letterheads are universal!
Why are letterheads important in the professional world?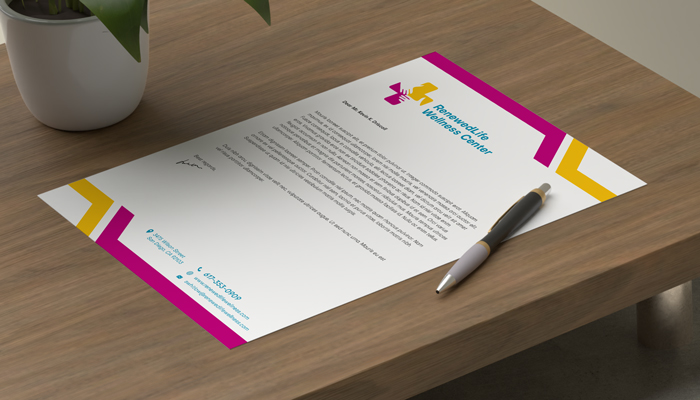 Letterheads convey the utmost professionalism for anyone sending out correspondence, whether it's coming from a corporate business or an educational institution. With a custom letterhead, you'll look organized and reliable, and give off the impression that you pay attention to the little details.
Sure, you could make a letterhead on your home computer using software like Microsoft Word, but by doing this, the colors within your design won't turn out the way you want them to, as many color profiles aren't compatible with certain at-home printers. You'll likely be forced to stick to black to avoid this problem, and your letterhead won't live up to its potential.
Creating a Letterhead
Creating a custom letterhead is so easy that anyone could do it. Our letterheads are printed on a specific 70 lb paper stock that is compatible with any laser or inkjet printer, which is why this product is perfect to stock up in bulk and use for any given letter. Here are some helpful tips to consider when you're creating your own letterhead.
1. Keep it simple
Don't use more than 3 colors in your Letterhead design. The fewer colors you use in your design, the cleaner your design will look. As far as design goes, the easiest and cleanest route would be to revolve your color scheme and any design elements you want to add to your letterhead around your logo.
Generally, a letterhead design is cleanest if you leave the middle section completely blank. However, if you would like to add some sort of background element in the center of your letterhead, make sure that the color of the element is light, or that the opacity level is no more than 15%, so that when you print text on the sheet, the words will still be legible. You'll see an example of what we mean in "Letterhead C" below.
2. Only include the necessary information
This includes your company logo, address, contact phone number, email address, and website URL. Anything beyond this may be excessive. Keep in mind that each letter you send out will have more text content on it, and you want the focus to be the topic of the letter, not the design of the letterhead itself.
3. Pair your Letterhead with Matching Envelopes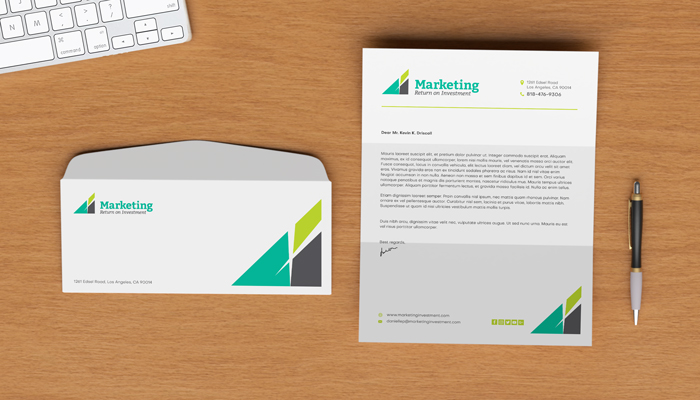 When we say matching, we don't mean that your envelopes need to be identical to your letterhead or have all the same elements. However, grabbing an aspect or two from your letterhead design, such as your logo and maybe a specific color, will really tie your whole correspondence together, and will, without a doubt, make a solid impression.
Whether you choose a standard size 8.5" x 11" letterhead, or the slightly longer 8.5" x 14", your best choice for a matching letterhead envelope would be the #10 Standard, either as is or with a window.
Examples of Letterhead Designs
As you can see, these designs don't have too many colors or any additional content to clutter the space. If you're questioning how you could create something even remotely close to these designs, you're in luck, because these aren't just examples, they're templates! You can actually use these designs for your own letterhead by customizing each template on GotPrint's online design tool.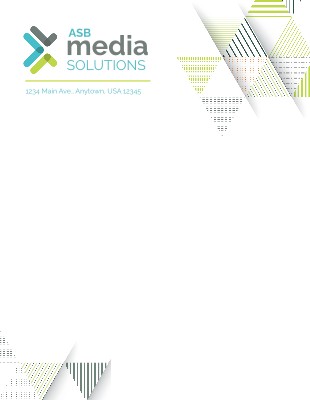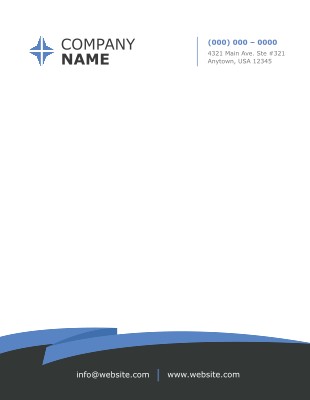 Browse all Letterhead Templates
---
After you've created and ordered your custom letterheads with us, letterhead printing at home is just as easy as printing a regular Word document.
You'll need to insert your letterhead paper into the paper tray of your printer. Double-check that you are aware of the direction the paper is supposed to go with your particular model, as every printer is different. Then open a program like Microsoft Word or Pages on Apple. Start a blank document, and make sure that you space out where your text will begin in accordance with your letterhead design.
There's no correct measure for this, it really just depends on your letterhead design. To test it out with your own letterhead, check out this helpful YouTube tutorial using Microsoft Word.
In short, having professional letterhead stationery in bulk is a huge benefit and time saver for any company or organization that sends out correspondence often. In just a few minutes, you can print any message from any printer on a custom letterhead.