Valentine's Day has been proven to be one of the top consumer holidays in the US. All over the country, right after Christmas, you'll find yourself coming across pink and red themed chocolate boxes, stuffed animals, champagne, flowers, and everything else that fits the brand of the holiday at the entrances of grocery and retail stores everywhere. Over the years, Valentine's Day has also developed into a holiday to celebrate all sorts of love – i.e. Galentine's Day and Singles' Awareness Day. With the evolution of this holiday, you can't help but think that the typical valentine's day gifts or gestures are becoming outdated. We're here to share some of the best DIY gifts you can make or plan yourself, with almost any budget. With these ideas, you can express creativity and thoughtfulness into a memorable gift for the ones you love.
1. Print Wall Art or Photos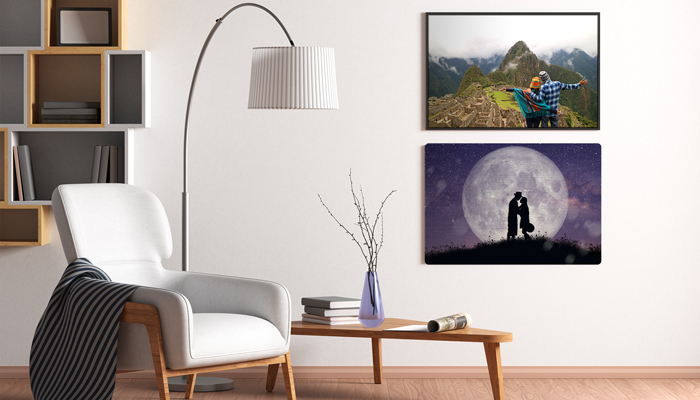 There are so many options to choose from when it comes to a printed piece – you can choose to print your SO's favorite photo of the two of you, or digital artwork. With options like Canvas Prints, Framed Prints, Metal Wall Prints, and more, we think this gift idea will be a hit.
Tip: Commission a custom piece or a portrait from a graphic designer/artist. Digital artwork is becoming increasingly popular and more attainable thanks to those finding and/or honing their craft within the plethora of free time there's been in the last two years. There are plenty of online platforms where you can find an artist that will create a digital piece or portrait. With that finished digital file, you have the option to either send it as a gift via email or print the artwork to make it a worthy piece to hang. The gesture is romantic and thoughtful.
2. Create a Memory Photo Book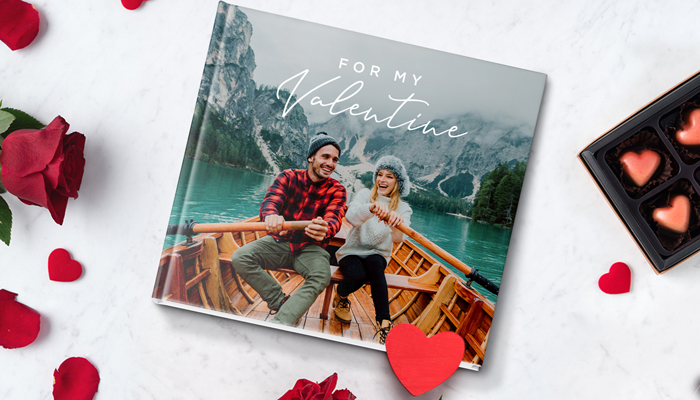 Probably one of the most thoughtful and memorable gifts on this list is a custom photo book. Show your loved one you care about all the small details that make your bond strong by creating a book of photo memories. It's easier to make than you think! Simply visit our website and choose a photo book size, the page count, a template, and get to uploading all the best pictures right on the design tool. You can even add text with each photo to make it more personalized.
3. Print a Custom Mug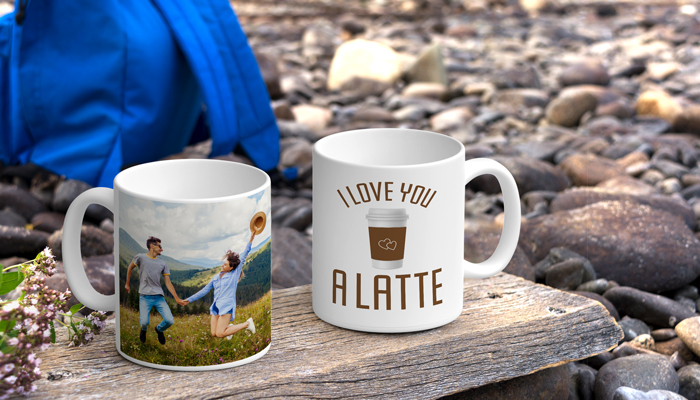 Do you have a coffee or tea enthusiast in your life? Pick a favorite photo of theirs, or maybe their favorite quote or pun, and add it to a mug!
4. Order a Custom Puzzle with a Surprise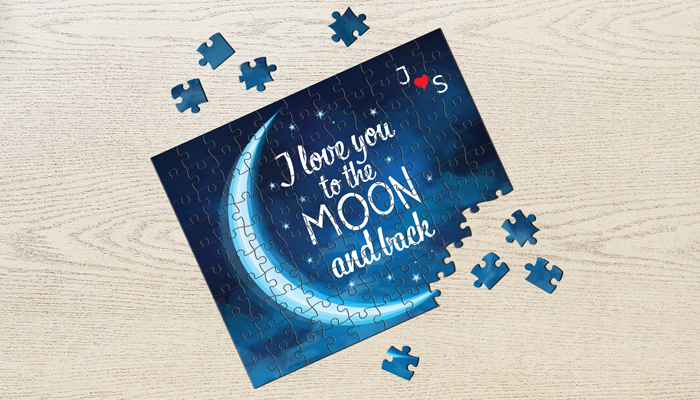 A more quirky gift and definitely for someone who likes board games or solving puzzles – print a photo or a design that has a hidden message – your partner will be both surprised and impressed with the effort you put into this gift. Note: The final image of a complete puzzle does show on the box, so if you want to keep it a surprise, we suggest transferring the puzzle pieces into a different box before you gift it!
5. Buy Matching Couples T-Shirts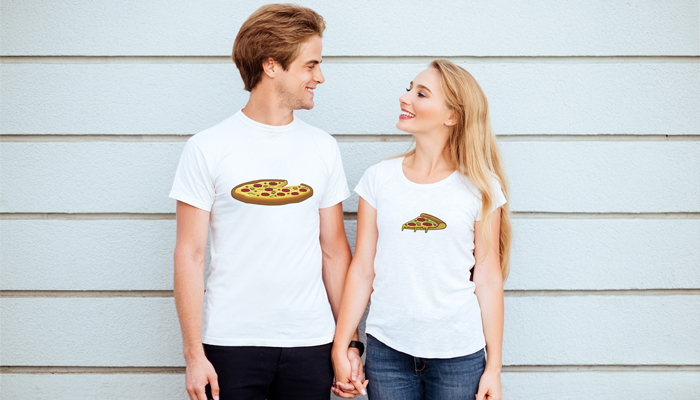 Might be cheesy, but valentine's day usually is! Check out our selection of fun couples t-shirts that you can get as valentine's gifts but wear year-round. Even if you're not the type to wear thing things like this, our t-shirts can easily be worn as a comfy pajama top. Tip: if you have your own design idea in mind, you can also order custom t-shirts from our website, too!
6. Design an Embroidered Hat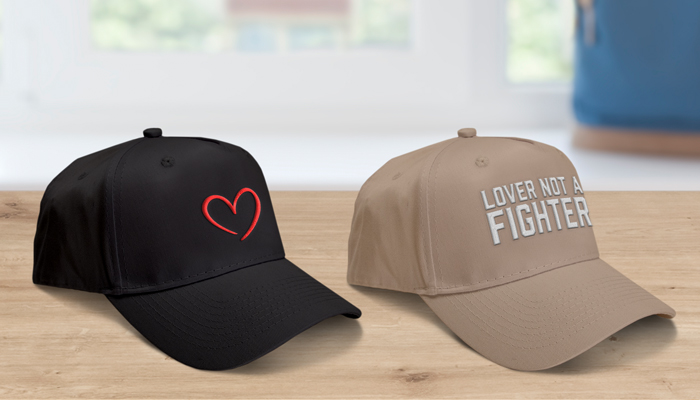 Embroidered hats are very on-trend right now, but oftentimes they're more expensive than they need to be, and sometimes the design isn't quite what you're looking for. You can easily order embroidered hats from our website and create a custom fashionable accessory that anyone will love. Embroider a saying, an element, or a monogram.
7. Plan something fun
If you're searching for some guidance on some thoughtful plans as well (perhaps in place of a gift), you can also take matters into your own hands with these special and easy gestures. Skip the dinner reservations and instead choose one of the following:
Cook a special dinner for two (even if you don't know how to cook, you can make a killer dinner with the help of your local Trader Joe's frozen food aisle)
Plan a daytime picnic
Host a movie night with all the delicious snacks sold at theaters
Plan a day trip
---
So, if you're the type to take the conventional route and purchase flowers, chocolates, jewelry, and/or stuff animals for Valentine's Day, by all means, carry on! However, if you know you want to do something different and special this year, any of these custom gifts or date ideas will absolutely impress your valentine.