Company vehicles are more than just an additional expense for your business and a way to get around town – you can actually use them to market your brand & services! If you have a vehicle that needs branding, you don't need to wrap your entire car or get a decal that may or may not stand out. Count on a custom car magnet to attract attention while you're on the road! With car magnets, you have access to full-color printing and a wide variety of shapes and sizes that will work for any size vehicle from a compact car to a truck. You can even get a split magnet to put on double doors.
You might be wondering how a car magnet could possibly look better than a car decal. Well, the latter is likely to blend into the vehicle's surface and because of that, could get lost, but the former will stand out from both full-color printing and a slightly elevated look from the thickness that a decal wouldn't be able to provide.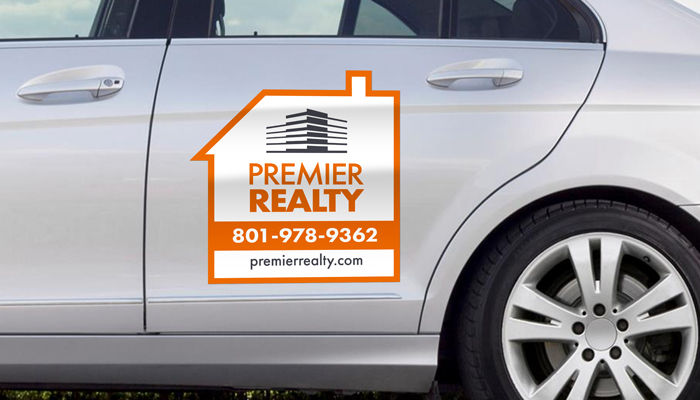 Car Magnets are useful in more ways than one. Yes, they are a great way to advertise your business or specials while you're on the road, but they are also essential to uphold professionalism while you're making your rounds in a company vehicle. Having some sort of branding on your company car will give all of your clients the impression that you're not only a professional, but you take pride in your company and all that it stands for. When you put your branding on anything that's seen by the public, whether it's a hat or a car, there is a sense of ownership and legitimacy to the brand. 
Which Industries and Professionals Could Benefit from Custom Car Magnets?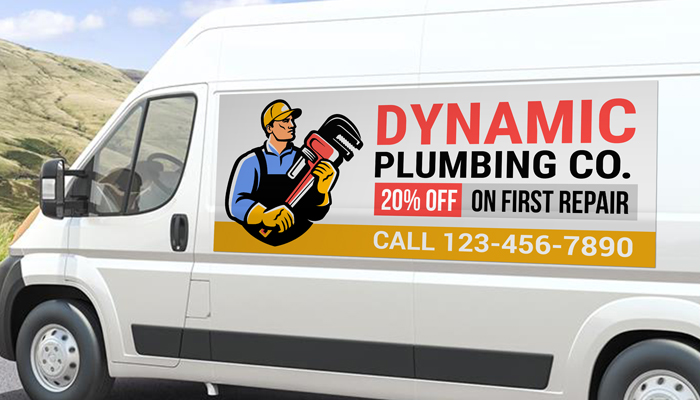 The fact of the matter is, any business that has a company vehicle will benefit from having some sort of branding on said vehicle, and the best, most affordable way to do that is with a car magnet. The following industries are the most popular ones we've seen who have utilized car magnets in their marketing rotation, both for branding and advertisements.
Delivery Services
Catering Services 
Food Delivery Services 
Florists  
Plumbers 
Realtors 
Car Dealerships 
Gardeners
Landscapers 
Carpenters  
Rideshare services
Tips for Designing a Car Magnet That'll Make a Statement
If you're still here, that means you're ready to take the leap and print a car magnet for your vehicle. But first, you'll need a design. Here are 5 key tips to consider while you're designing your own car magnets.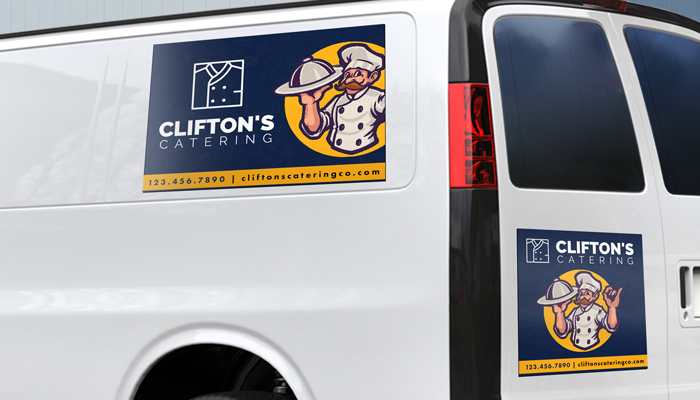 1. Take Advantage of Full-Color Printing  
You want your car magnet to stand out wherever your vehicle may be, whether that's sitting in traffic, driving through downtown, or parked on the street. Use bright, bold colors (while remaining tasteful) and you'll be on your way to turning heads on the road.
2. Sometimes, Less is More  
When it comes to designing a car magnet, sometimes all you really need to include is your logo, phone number, and website URL. Adding too much text or elements to your car magnet will look cluttered, messy, and ultimately difficult to read, making your magnet nearly useless.  
3. Bold Fonts are Ideal
Skip the script font and opt for a bold, san serif font, as they are the easiest to read, especially when on the road.  
4. Create Your Design and Choose a Magnet Sign with Your Car's Size Capabilities in Mind 
If you have a small car, you would want to opt for a smaller magnet with less text/images. If you have a larger vehicle, such as a van, a smaller magnet won't stand out well, so you'll need to consider how you can use the larger canvas you have to your advantage. With our wide selection of both sizes and shapes, you'll find a size that'll work best with your vehicle. That being said, make sure your designs are also proportionate to the size you select. Make sure the text size and logos are scaled for readability.
5. Make Sure Your Logo/Image Files are Up to Print Standards 
If your files aren't good quality, then your car magnet certainly won't look good when printed. You'll need to make sure the files you intend to print are 150 DPI (dots per inch) and in CMYK color mode so that you can see a more accurate color depiction from digital file to physical print.
---
In short, custom car magnets are an essential tool for branding, advertisements, outreach, and so much more. The best part is, you won't have to break the bank to achieve positive results for your business!
If you print a car magnet with us, be sure to take a photo, share it on social media, and tag us @GotPrint for a chance to be featured.