A business card is arguably the smallest, yet most effective traditional marketing tool around. If you recall our recent blog regarding tips for attending a conference, we talked about how business cards aren't dead. They continue to carry the ability to leave a lasting impression on anyone who gets their hands on one. When customers reach out to us for help, the most common question asked is, "What paper stock should I choose for my business cards?" Because we have a wide variety of stocks to choose from, it could seem like an impossible task to select what's best for you and your business if you don't have some guidance. We're here to make your life a little less difficult. In this blog, we share a quick breakdown of our business card stocks and suggestions of who and what they'd be useful for.
Key terms that will help you better understand each type of paper:
| | |
| --- | --- |
| Weight | Refers to the thickness and stiffness of paper stocks and card stocks. Paper stocks are generally measured by lbs, while card stocks are generally measured by pts, i.e. 14 pt. gloss, 24 pt. Trifecta green, 100 lb. matte cover. Keep in mind that paper stocks are thinner than card stocks, as the names suggest. For reference, a credit card holds a weight of 30 pt. |
| Cover | Refers to paper material thicker than traditional paper |
| Gloss | A shiny, reflective finish |
| Matte | A dull, yet sleek finish |
| Uncoated | No coating or finish; feels closest to traditional paper |
14 pt. Gloss Cover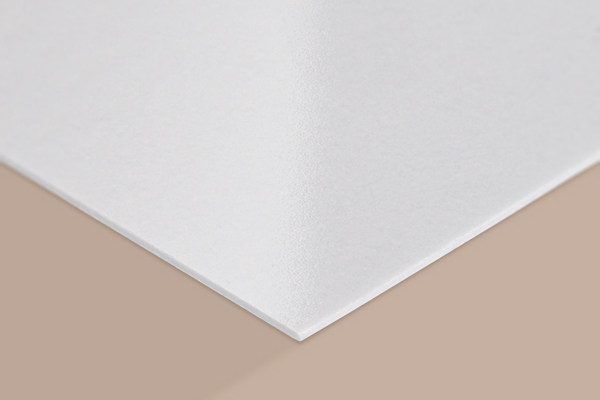 This classic card stock with a timeless shine is best if you're an individual or business looking to print business cards in bulk. This stock has an additional layer of High Gloss UV Coating on its surface, which not only preserves the shine but also makes for great color reproduction. It is cost-effective, yet high-quality, which makes this stock a practical option if you need to display your business cards in your booth at a trade show, at the storefront/reception of your business, or at a networking event where you're likely to be passing out hundreds of cards throughout the day/weekend.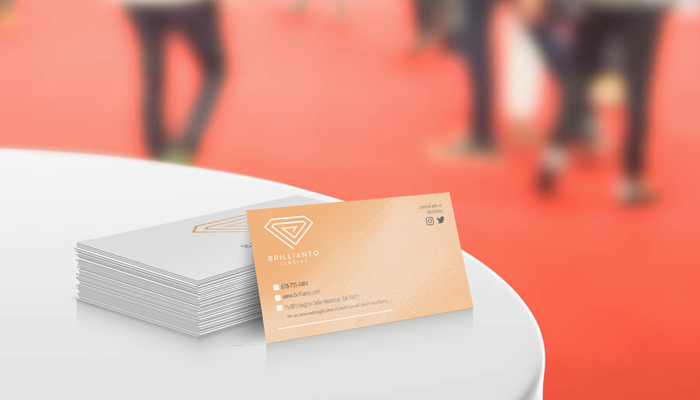 ---
14 pt. Uncoated Cover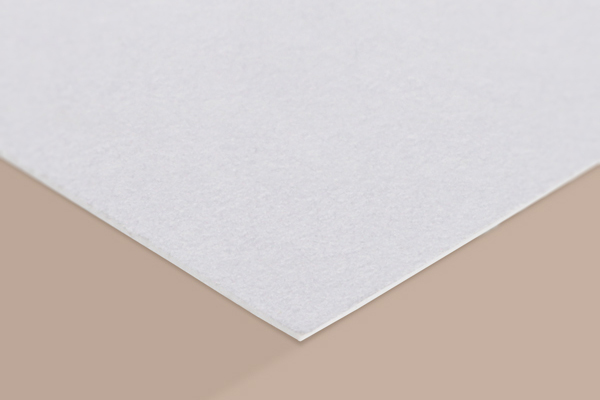 This specific card stock is as the name says, uncoated, which means it is the go-to when you need a writable surface for your business cards. Because there is no finish on 14 pt. Uncoated Cover stock, the texture is comparable to traditional paper. This type of stock is great for doctors' offices or any type of business that schedules appointments for their services. Not only will you be able to provide your office's information, such as the phone number and address, but also an appointment reminder on the same card. To avoid smearing, we recommend using ballpoint pens when writing on this specific stock.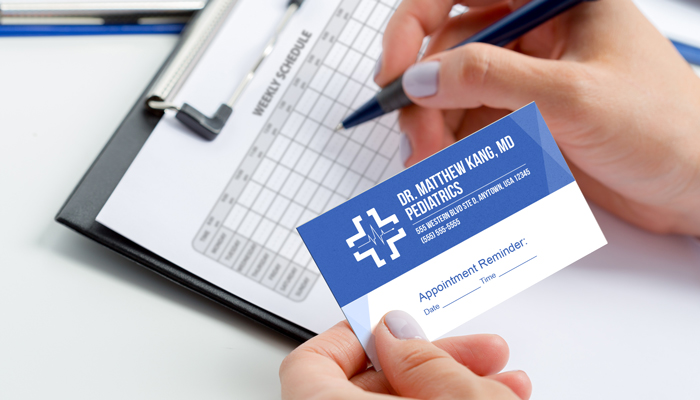 ---
 16 pt. Premium Matte Cover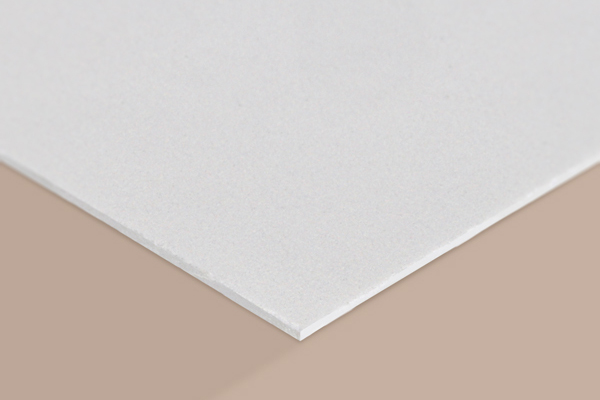 Modern and sleek, what more can you ask for? This matte card stock is best for businesses or individuals who prefer a slightly thicker card than the 14 pt. Gloss Cover, with a subdued, yet silkier finish. Matte business cards convey a more sophisticated look and are more expensive than glossy business cards. Matte cards have an ever-so-slight sheen, which is just enough to make your designs stand out. This stock is useful for those who want to showcase clean, minimalistic design elements with business information. Quick Tip: If you can't decide between matte or glossy, you can choose to apply a High Gloss UV Coating to one side of your card to get the best of both worlds.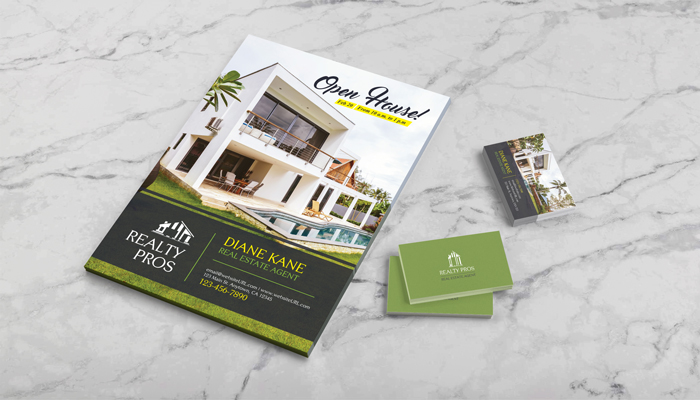 ---
 100 lb. Matte Cover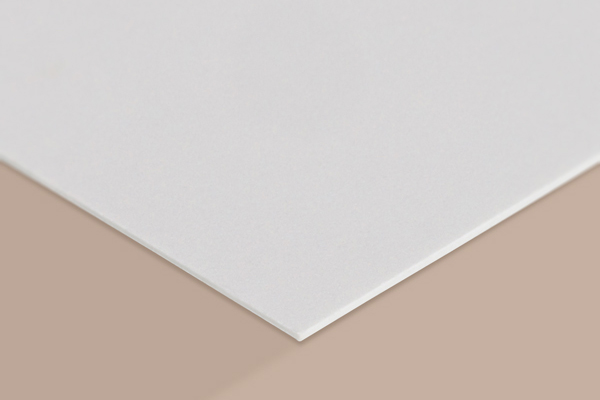 While the finish is similar to the Premium Matte Cover stock, this particular stock is actually thinner than the 14 pt. Gloss Cover stock. This stock is lightweight, matte, and ideal for bulk printing.
---
 Ultra-Thick Trifecta® Series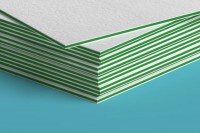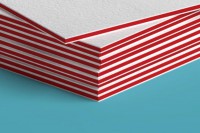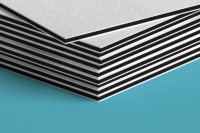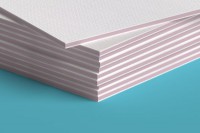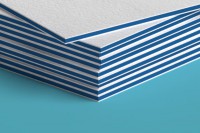 Our Trifecta cards are triple-layered and ultra-thick with a colored middle layer to provide an elegant pop of color. These cards are great for individuals or businesses who fall within creative fields: graphic designers, illustrators, creative writers, boutique marketing agencies, musicians, DJs, photographers, filmmakers, etc. Because there is color already integrated into the stock, it provides an artistic element when compared to a plain business card – hence why this particular stock is perfect for creative individuals. These colorful cards are equally great for branding. If the color palette of your brand consists of any reds, greens, blues, pinks, or blacks, printing your business cards on a Trifecta stock will give your brand the elevation and distinction it needs to bring in new clientele. The Black (38 pt.), Green (24 pt.), Red (38 pt.), and Blue (38 pt.) colored Trifecta stocks all have a distinctive, luxurious velvety finish, while the Trifecta Pearl (35 pt.) option has a unique canvas-like textured finish.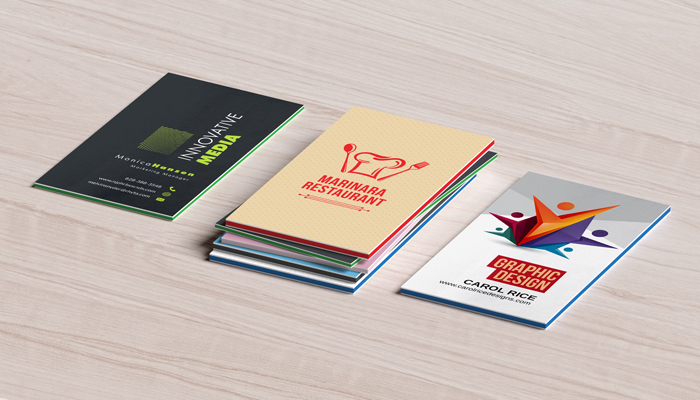 ---
So, what'll it be? We'd love to know which paper stock won you over!
Don't forget to share your prints on social media and tag @GotPrint.
Pssst! After all of this, if you still can't bring yourself to choose, you're in luck. You can order a free sample kit to experience the look and feel of each paper stock we offer.