The average American employee works just over 40 hours each week1, so it's not surprising that we often refer to our work environments as our second homes. Thankfully, more and more companies are making efforts to make their workplaces as inviting as possible, with perks such as free coffee, onsite daycare or bring your dog to work days.
Regardless of what your work surroundings are like, personalizing your space will make it feel like your own little oasis. Whether you have an office, cubicle or desk, have fun decorating it to reflect your personality and interests!
---
Custom Mugs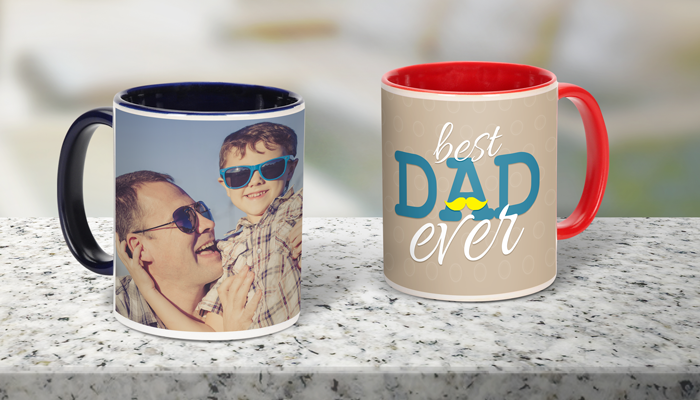 Start each morning off right with a custom mug that makes you smile. Family portraits and inspirational quotes are always popular, but you can also get creative with beautiful art or humorous graphics such as prescription labels.
---
Scented Candles
We don't recommend this if you're in close quarters with other employees, but if you're fortunate enough to have your own office, enhance your space with a calming scented candle. Find a signature scent you absolutely love or change it up according to the season!
---
Candy and Snacks
A secret stash of indulgent treats is the perfect way to lift your mood when work feels overwhelming. Individually wrapped chocolates, mini granola bars or bagged popcorn are all delicious options for satisfying your cravings.
---
Custom Mouse Pads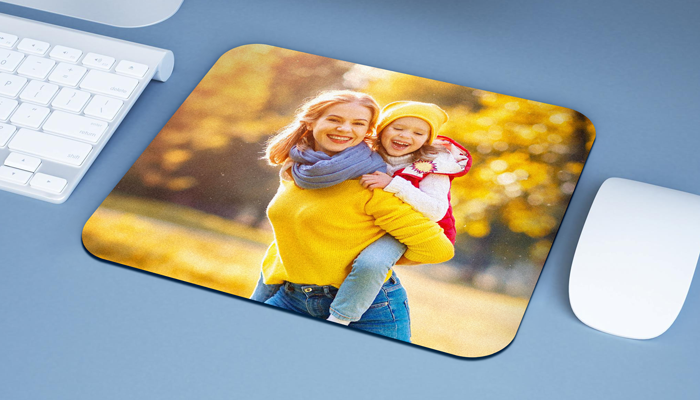 A custom mouse pad is the perfect canvas to show off your kid's adorable artwork or a beloved pet! They are also great for printing practical reminders, such as calendars with important dates marked, or photos of dream vacation destinations to keep you motivated.
---
Flowers and Plants
Keep a small vase or mason jar on your desk and fill it with new flowers every few days. Putting together different floral arrangements is a lot of fun and your fellow employees will appreciate the fresh pop of color. If you prefer a more low-maintenance plant, go with bamboo or mini cacti instead.
---
Personalized Calendars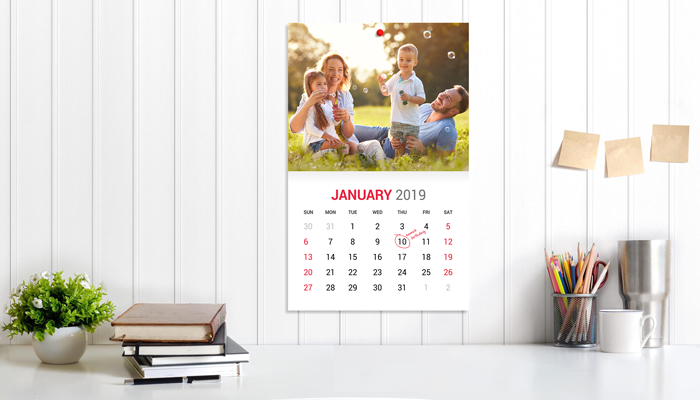 A custom calendar is a great tool for keeping track of work deadlines, important dates, holidays and upcoming vacations, especially if it is printed on an uncoated paper stock you can write on. It's easy to personalize a calendar with pictures, artwork or blank to-do lists to fill in each month.
---
Desk Mirrors
If you've ever wanted to discreetly check your hair or makeup at work, you know how valuable a small mirror can be. It will inevitably be borrowed, so place a custom sticker or other unique element somewhere on the mirror as a reminder that it belongs on your desk.
---
Phone Charger
Many of us use our phones throughout the day to listen to music, check email, and take care of various tasks like banking and making appointments. All of this can drain our batteries faster than we'd like, so keep a spare charger at work to help ensure you don't miss an important call or text.
---
Sweater or Jacket
Dig through your closet for a sweater or jacket you rarely wear and keep it at work instead. Whether you're prone to coffee spills or work in an extra-chilly office, there will come a time when you'll be glad to have it around.
---
Photo Plaques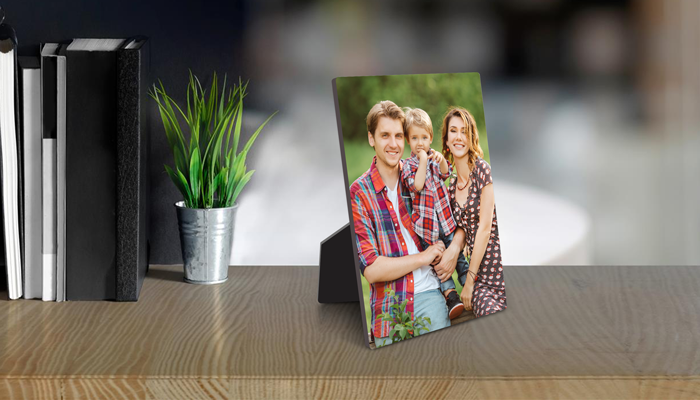 Keep your happiest memories close to you at all times! By printing your favorite pictures directly onto photo plaques with built-in easels, you can skip the extra steps of purchasing and hanging frames.
Sources:
[1] Bureau of Labor Statistics: https://www.bls.gov/charts/american-time-use/emp-by-ftpt-job-edu-h.htm