Yard signs are affordable, lightweight and incredibly portable, so it's not surprising that both small and large businesses use them to target passersby and local customers.
However, as with any other marketing tool, there are several factors that should be taken into consideration to make your lawn signs as effective as possible. Before you order your signs, make sure the text is large and legible and the color scheme is bold and visually appealing. The overall design should be simple yet memorable.
Thanks to their versatility, yard signs can be used for countless promotional and practical applications. We thought we'd share some examples of unexpectedly brilliant yard sign designs that have passed through our doors.
---
Home Business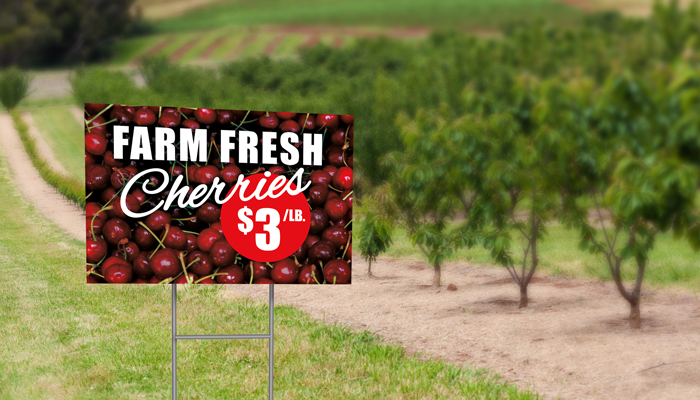 There are many advantages to working from home, but you likely miss out on the steady foot traffic you would get in a more traditional retail environment. A well-positioned yard sign can help capture new customers by appealing to anyone driving by as well as your neighbors and their visitors. If your city allows it, you may even want to put a sign or two at the end of your block as well as the nearest major intersection. And, unlike large vinyl banners or window decals, yard signs are easy to remove and store when you're done for the day.
---
Real Estate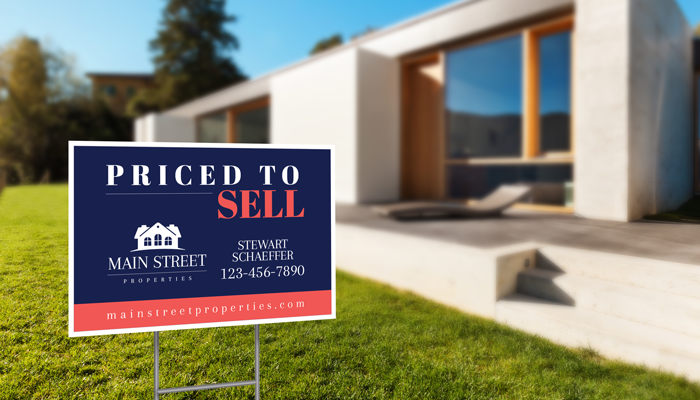 With so many real estate agents using yard signs to market properties for sale or for lease, it can be difficult to stand out from the competition. Here are some of our favorite tips for real estate yard signs that get noticed:
Choose a distinctive shape and/or size. For example, a 24" x 36" sign is not one you see every day, and the extra room allows you to increase font size for more visible text. Remember, a larger size should not be taken as an invitation to include as much information as possible. Your sign should focus on one or two key messages, whether it's advertising your company or attracting potential buyers.
Put some thought into your color scheme. If you specialize in luxury properties, pick an understated color like navy blue or burgundy. If you live in a sports town, incorporate the local team's color into your signs.
If you focus on starter homes, include a persuasive tagline like "Buying Your First Home? We Can Help" to let clients know you'll be with them every step of the way.
Attach a brochure box for flyers containing property details and your contact information
---
Easter Egg Hunt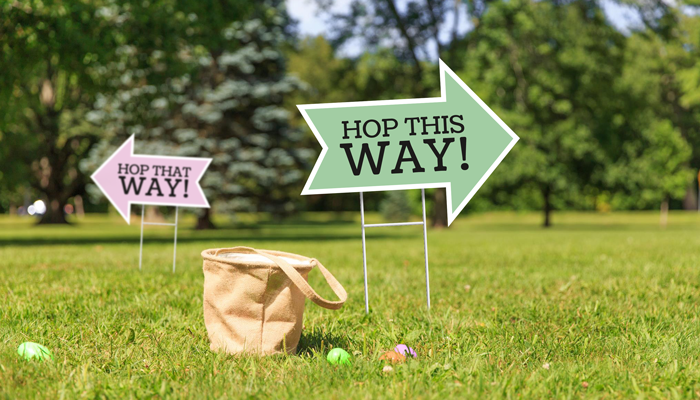 It's hard to imagine a cuter use for yard signs than an Easter egg hunt. This may be the only time we recommend pastel colors, lots of bunnies and playful typefaces. Order plenty of arrow signs to point participants in the right direction.
---
Garage Sale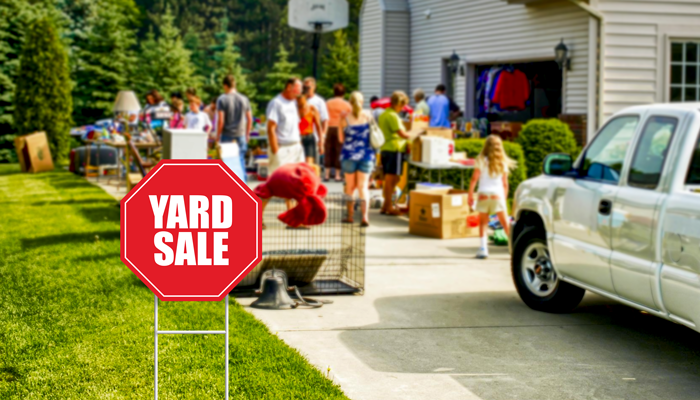 Advertise your yard sale with a sturdy yard sign! Each weekend, plenty of garage sale enthusiasts drive around looking to spend money, and you don't want them to miss yours. Stick to a bold color scheme that is noticeable from afar (like red and white) and for added impact, use an unexpected shape like an octagon or star.
---
Political Campaign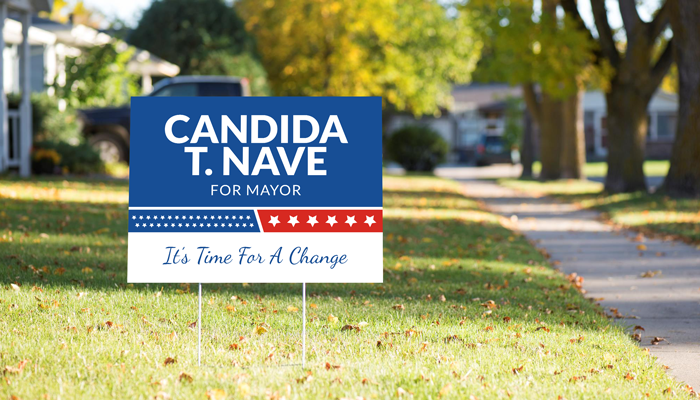 Name recognition can make all the difference on election day, which is why candidate lawn signs are such a staple of campaigning. Make sure you keep plenty in stock at your campaign headquarters to sell or hand out to volunteer and supporters. Your signs should include your name, of course, the office you are seeking and, if you have additional space, a memorable slogan, endorsement or campaign website URL.
---
Raise Awareness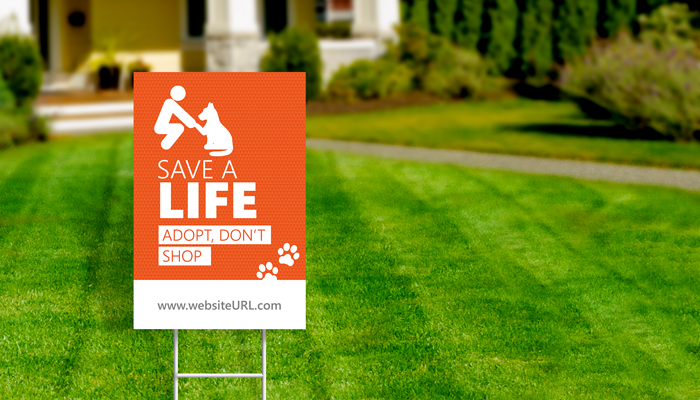 A prominent yard sign is perfect for drawing attention to an important issue or cause. Invite others to join the movement by featuring a compelling but concise summary of the subject on the signs. Make sure to include a website or phone number for anyone wishing to get additional information.
---
Privacy and Security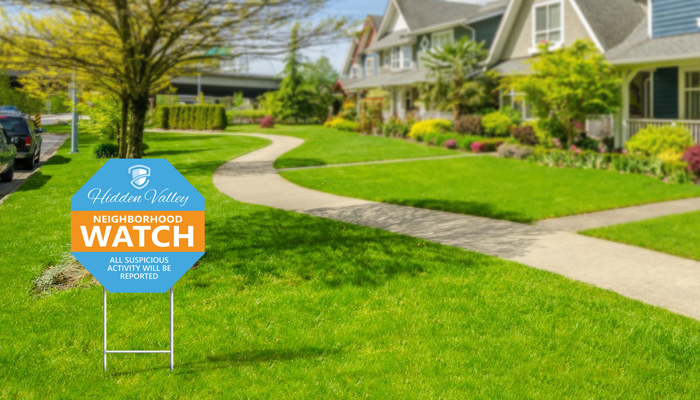 Help keep your home secure by displaying lawn security signs that serve as powerful deterrents to unwanted visitors. A durable, professionally-made sign is an inexpensive investment that should be a part of any home security system. You can also order custom yard signs to discourage specific behavior, such as door-to-door soliciting, walking across your lawn or parking in front of your driveway.
---
Parties & Celebrations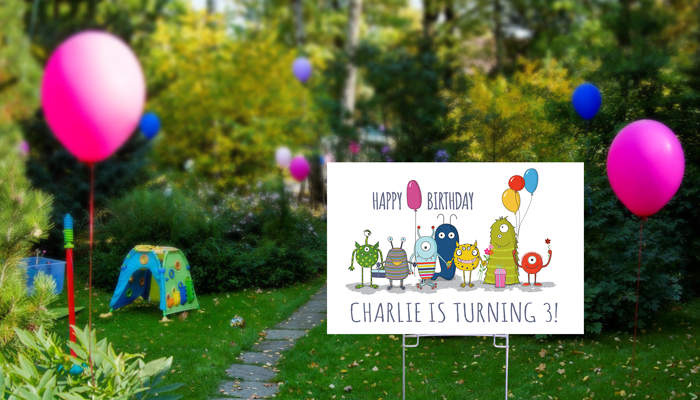 Add a little extra flair to your next gathering by ordering a personalized yard sign! Whether you are hosting a birthday party at your house or a summer BBQ at the local park, a brightly colored yard sign makes it easier for guests to find the right location. Depending on the size of the event, you may want multiple signs directing people toward the food stations, trash, and restrooms.
---
Welcome Home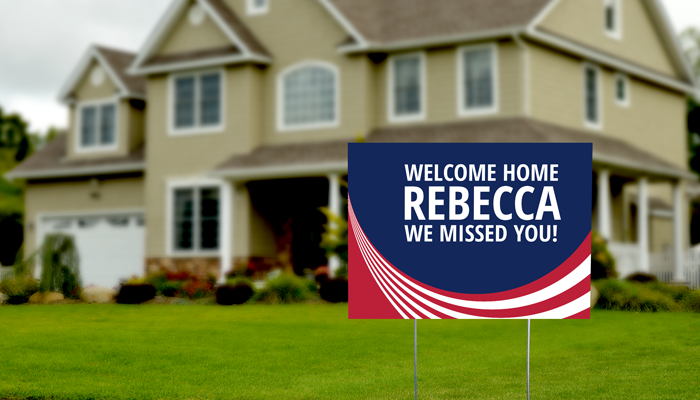 Make every homecoming extra special with a personalized yard sign that lets your loved ones know how much they were missed. Whether your family member is returning from a military deployment or their first semester at college, a sweet welcome home sign is sure to evoke an emotional reaction.
---
Now Hiring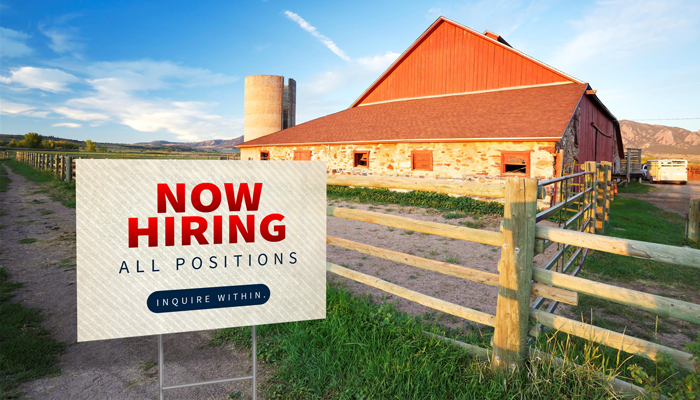 If you need to ramp up your hiring, order custom help wanted signs to speed up the process. They will have more visibility than a generic window sign and you have full control over the text. In order to save even more time, include any non-negotiable requirements, such as minimum age or experience needed.
---
Concerts and Conventions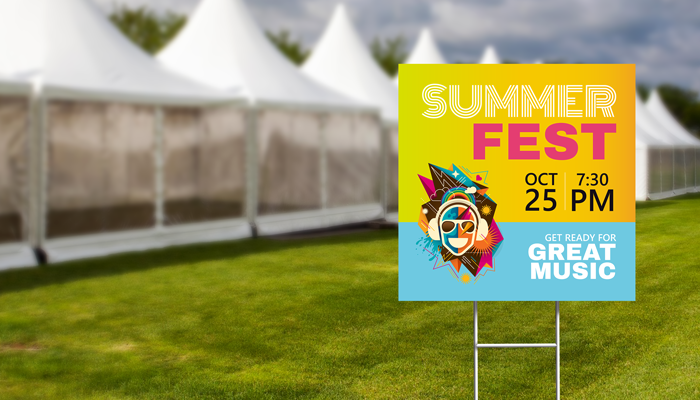 No matter how much you prepare for a sold-out concert or massive convention, you could always use a little more time and a little more help. When it comes to directing large crowds, informational yard signs are worth their weight in gold. Attendees will appreciate prominent signage pointing them to important areas such as registration, will-call, parking and ride-share pickup.
---
Nonprofit Organization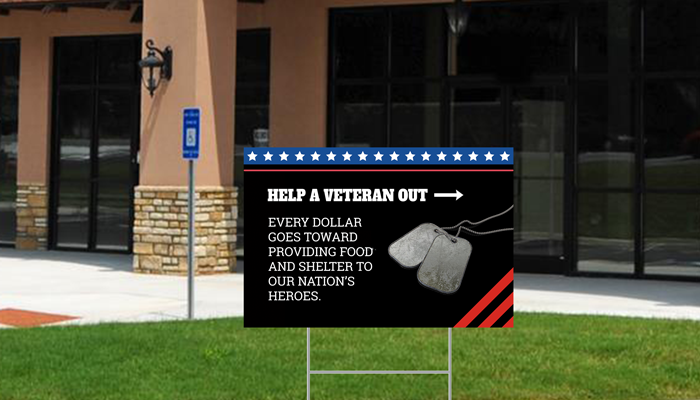 Make it easy to make a difference. Set up a secure donation box outside your office or negotiate with a local shopping center to install one in a highly trafficked area. Place sturdy yard signs in the area that point toward the donation box and include a few bullet points and/or image that clearly explains how the donations will be used.
---
QR Code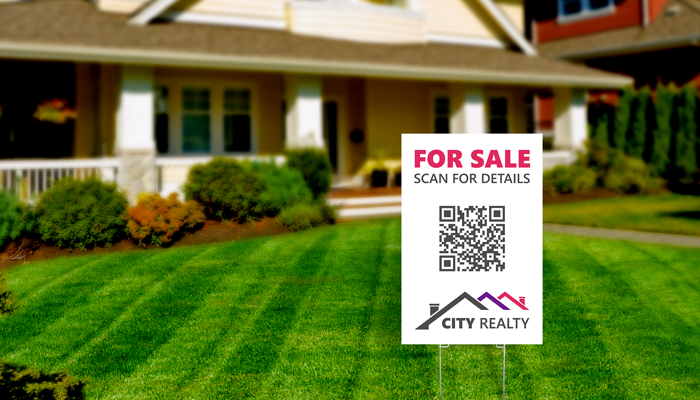 Bring this timeless marketing tool into the smartphone age with a QR code! You can use a free online QR generator to create a code to print on your signs. Link the QR code to a specific page created just for this purpose so you're able to track the sign's effectiveness.
---
School Fundraiser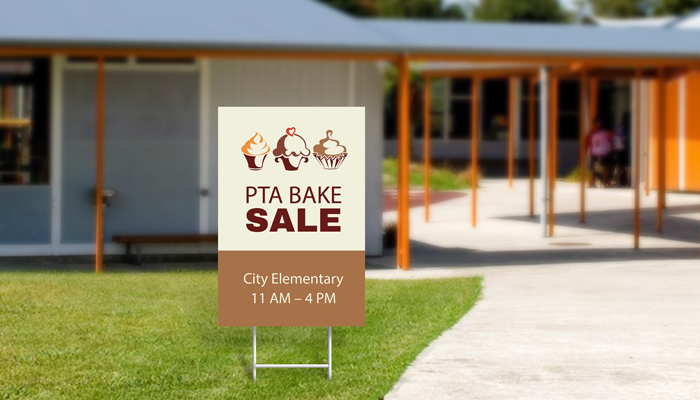 Make your next bake sale or car wash a success by planting a colorful yard sign on every corner surrounding the schoolyard. If this type of fundraiser is an ongoing or annual event, the yard signs are easy to remove and store until the next time.
---
Just Because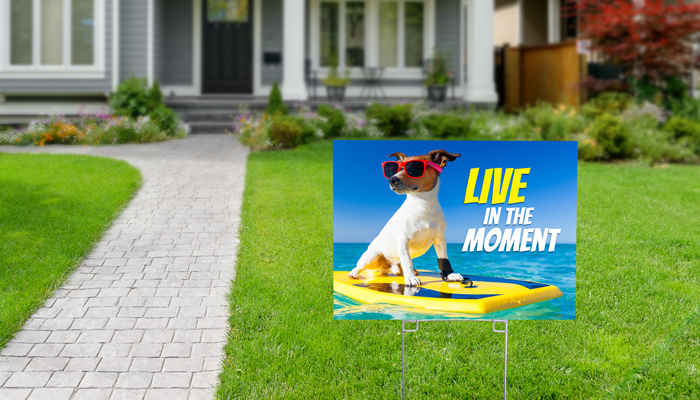 We're so used to sales oriented or politically charged yard signs that an unexpected positive sign with no hidden agenda is always welcome. Whether posted outside your home or office, a charming lawn sign with a cheerful message is sure to brighten someone's day!