While it's true that more and more shopping is done online, sometimes there's just no substitute for a brick-and-mortar experience. Whether you need a last-minute outfit or unique gift, specialty shops offer a great deal of advantages over their ecommerce counterparts. Customers can see and feel the quality of the products for themselves, they can try on apparel and shoes, and they don't have to wait several days for their purchases to arrive.
It's safe to say that retail stores aren't going away anytime soon. However, retailers do need to try harder than ever to stay visible in a very competitive landscape. The right signs and banners can help you generate sales on a regular basis by capturing the interest of passersby and reinforcing your brand's image to your target audience.
If you're a retail store owner looking to refresh your signage, it's natural to feel overwhelmed by all the different options. We've put together this helpful guide to explain the difference between the various signs, and how you can use them to upgrade the look of your store almost overnight!
---
Vinyl Banners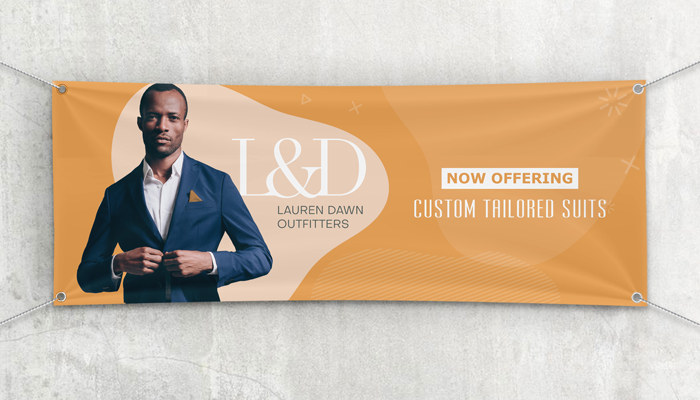 Vinyl banners are often used to announce grand openings, change of ownership, or clearance sales because they tend to grab people's attention. High-quality banners are durable enough to endure harsh weather conditions so you can feel comfortable leaving them up all year long. Use them to advertise best-selling products, new services, and anything else that gives your business a competitive advantage. Remember to use simple (yet bold) typography for maximum effect.
---
Retractable Banner Stands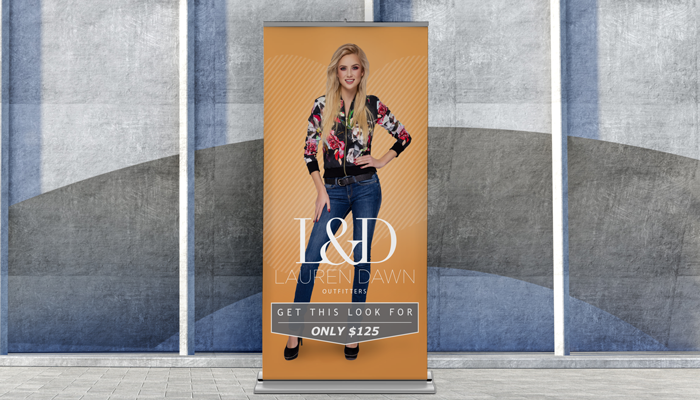 Retractable banners are vertical banners that are clipped onto stands for a freestanding display that's hard to miss. A full-length retractable banner has plenty of space to explain the features of your latest product, while a table top size can be placed at your checkout counter to notify shoppers about your return policies.
---
Large Format Posters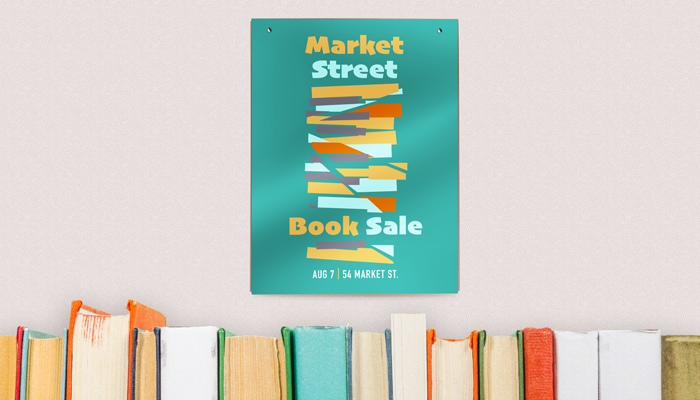 A large format poster is well suited for advertising a one-day sale or special event! Our large format posters range in size from 11" x 17" to 40" x 60" and have no minimum quantity requirement. With the right placement and design, you'll enjoy a great return on your small investment in no time.
---
Foam Boards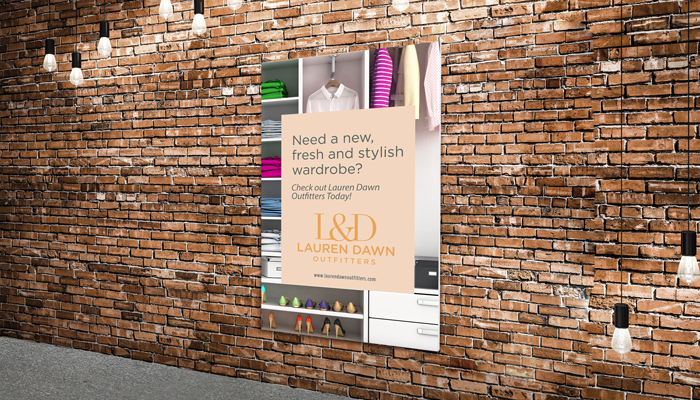 Foam boards are the economical choice when you need to outfit a large department store or shopping center with professionally printed indoor signage. They are made from a lightweight foam core material, making these signs easy to carry from one location to another. For added convenience, choose our standard self-adhesive foam board, which doesn't require any special tools – simply peel off the Peel N' Stick backing and mount onto the wall.
---
A-Frames / Sandwich Boards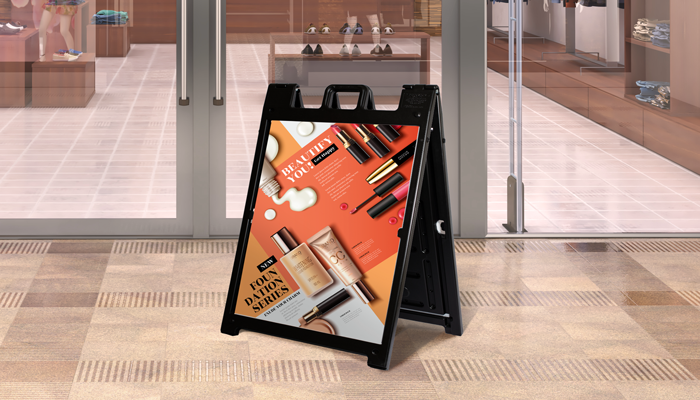 A-Frame signs are an effective tool for increasing walk-in traffic to your store. Sandwich boards give you an opportunity to promote your offerings to locals and tourists who may not be aware of your business, so make sure the design is bright and compelling. Best of all, it's easy to swap out the signs as needed so you can continue to showcase the latest arrivals.
---
Yard Signs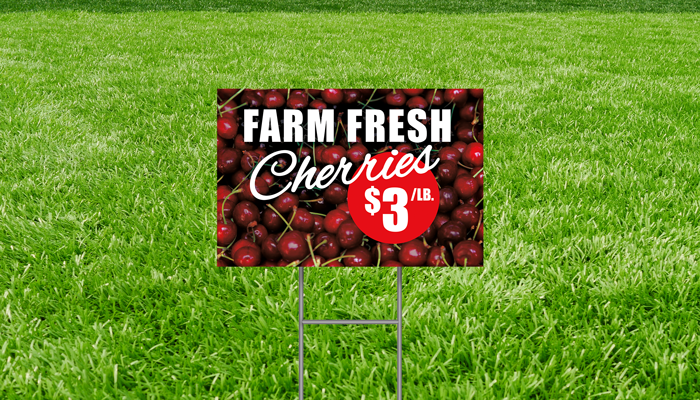 If you have the space to set up yard signs in front of your store, put them to good use! They are useful for calling attention to seasonal products, such as in-demand toys during the holidays or iced drinks on a hot summer day. Lawn signs are perfect for temporary notices like "help wanted" or to show your support for neighborhood schools or organizations.
---
Floor Decals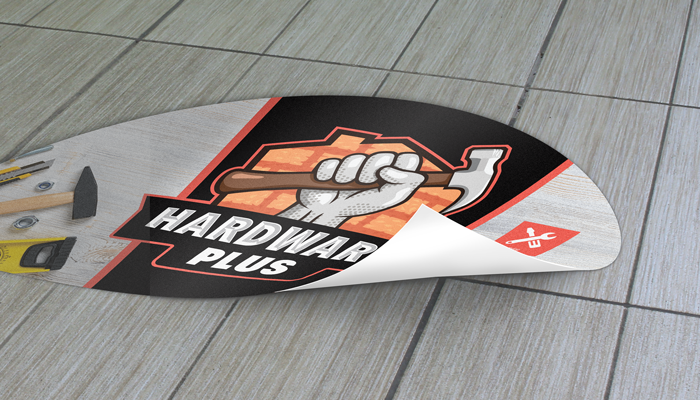 Thanks to their high visibility, floor decals make a powerful impression from the minute your customers walk through the door. They can be used to convey information about your brand or to guide people around the shop, plus they come in variety of shapes and sizes for indoor and outdoor use. The adhesive backing allows you to apply them to different types of flooring, including wood, stone, and tile.
---
Window Signs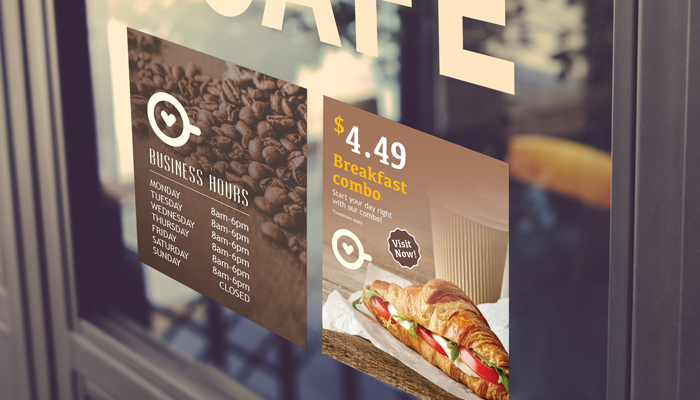 Don't let your windows go to waste! This valuable space can be used to display everything from store hours to irresistible incentives for passersby to check out your wares. At GotPrint, you can order three types of window graphics, all with their own benefits and features.
Window Decals – made from a bright white, matte vinyl material with low-tack adhesive for easy removal. They can be applied to any clean, flat surface (not just glass).
Window Clings – This bright white, opaque vinyl is held up firmly by static. Easy to remove and re-position with no residue left behind.
Window Perfs – Your design will be printed on a white semi-gloss perforated film with black adhesive on back. The perforation provides two-way visibility, so you can promote your business while maintaining a view of the other side.
---
PVC/Polystyrene Boards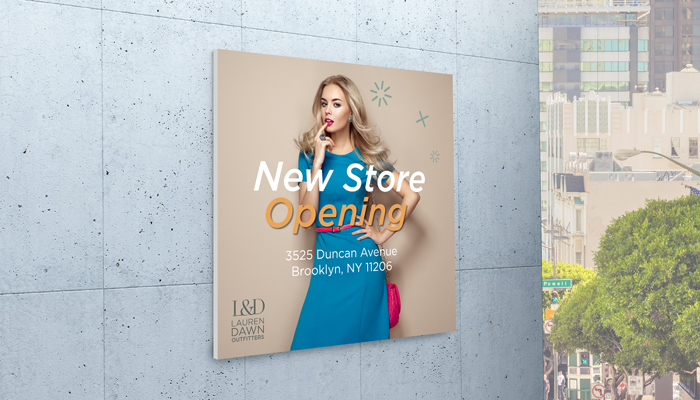 If you need high-impact outdoor signage, you're not just limited to vinyl banners and yard signs! PVC boards are a premium option for exhibiting lifestyle photography and ad campaigns on your exterior walls. For
informational signs (restrooms, employees only, etc.), our 1.5 mm polystyrene boards are a sturdy and long-lasting choice.
---
Aluminum Boards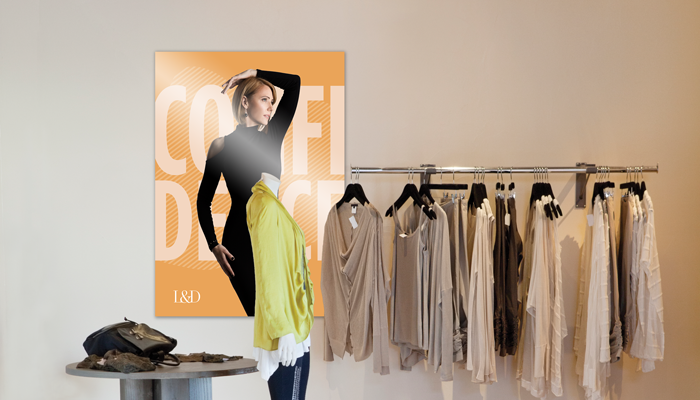 Sleek and sophisticated aluminum boards are suitable for entrances, exits, and everything in between! These high-performance boards can be used to display your store name and logo outside your doors as well as dazzling images or inspirational messages inside the store.
---
Acrylic Boards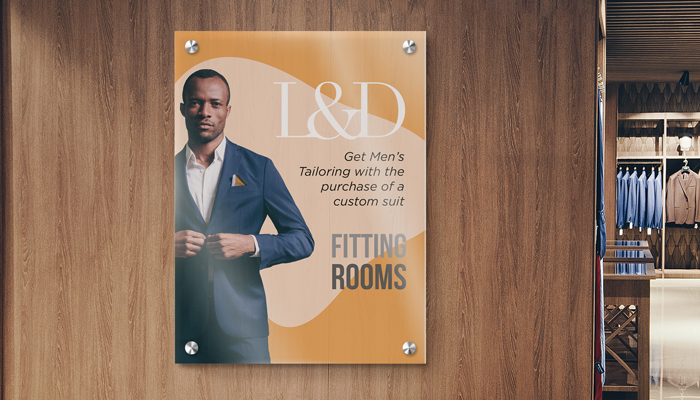 Printing your design onto a clear cast acrylic board is one of the things you can do to make your design stand out. The 1/4" thick Plexiglass material automatically makes signs look tasteful and elegant while remaining rigid and strong. Acrylic signs are ideal for dressing rooms, lounge areas, and point-of-purchase counters. Pair them with stainless steel standoffs for a high-end look at a budget-friendly price.
---
Corrugated Boards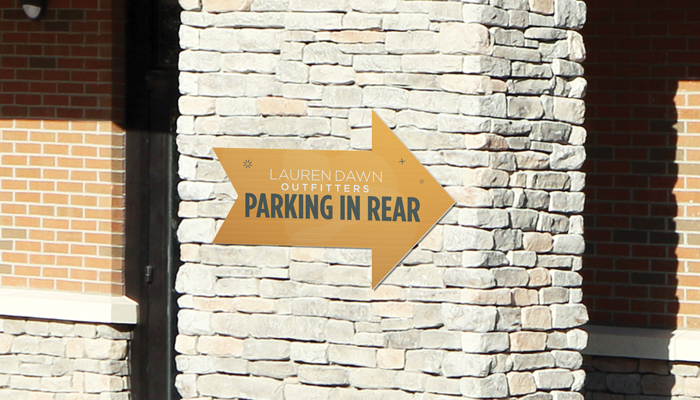 Our corrugated plastic signs are among our most versatile – they can be used indoors or outdoors and work well as both directional and promotional signage. These durable, water-resistant boards are available in multiple shapes and thicknesses, with optional hole drilling and mounting accessories.
---
Cardboard Signs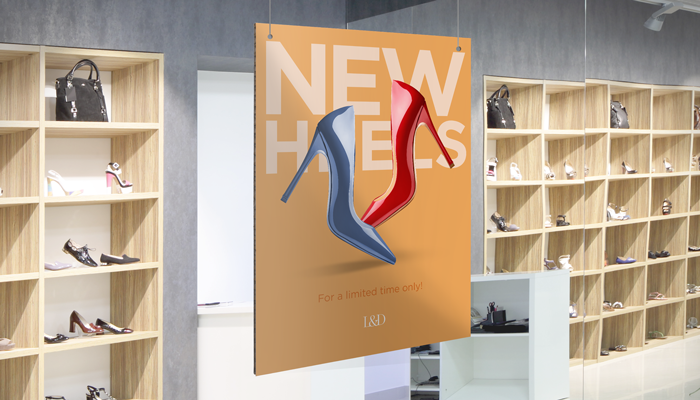 Cardboard signs are becoming increasingly popular with retailers, as they are an eco-friendly alternative to plastic materials. The 100% recycled core adds sturdiness to the structure, so you can either mount the sign onto the wall or hang them above merchandise tables. Don't be afraid to print photos with high color saturation onto cardboard signs, as the colors will look especially vibrant against the white semi-gloss surface.
---
To start browsing our selection of premium retail signs and banners, click here! Choose one of 3 convenient ways to order – you can upload a print-ready file, customize any of our free online templates, or work with our in-house designers on a one-of-a-kind design. You can also check out our entire collection of retailer marketing and branding essentials on our retail industry page.