Anyone who's in the real estate industry knows that realty is not a typical "9-5″ type of profession. You can make your own schedule based on what works best for you and your clients. With that being said, it's also important to note that networking opportunities are literally anytime, anywhere when it comes to marketing yourself as a real estate agent. This is why it's important to always have business cards with you. There will always be someone looking for a realtor to help them find a new home or office, or even simply seeking advice from your expertise. Marketing is essential for every real estate agent, so whether you are just starting out or are a seasoned professional, custom business cards will be your trusty sidekick.
Here are 8 Key Tips to Consider When Designing Your Own Business Cards
1. Provide multiple contact methods
As a real estate agent, you know you need to be readily available when your clients need to communicate with you – including multiple forms of contact on your card will give off the impression that you'll be there to help them whenever necessary. 
2. Include your professional headshot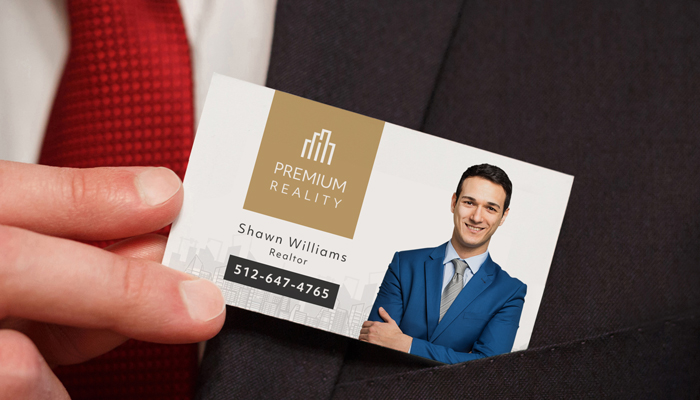 Put a face to the name! It's an absolute must to have your professional headshot taken as a realtor, so why not include it on your business card? Especially because there are so many agents on the market.
3. Include your license or MLS #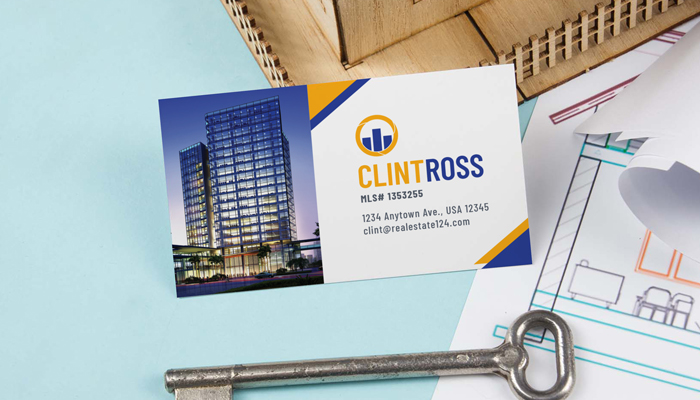 Having this important and validating piece of information on your business card is required in many states. It not only heightens your professionalism but also allows potential clients to look you up with ease.
4. Use both sides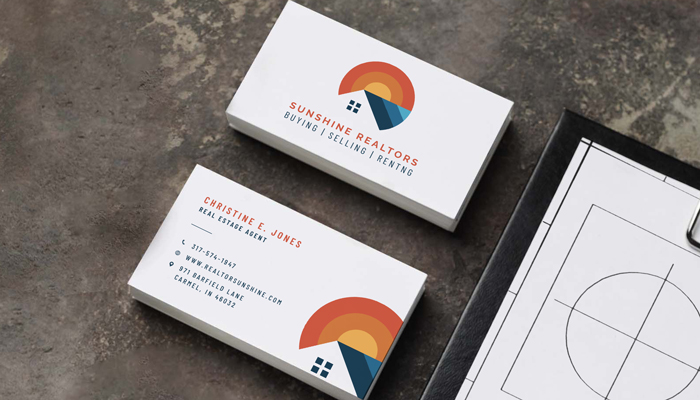 Printing on both sides of a business card does not have much of a price difference in comparison to just printing on one side, but we can guarantee that the benefits are far more than the cost. Printing on two sides of a card makes your marketing material seem more complete, and you can disperse the information you need to include comfortably without having to worry about cluttering everything on one side.
5. Add your logo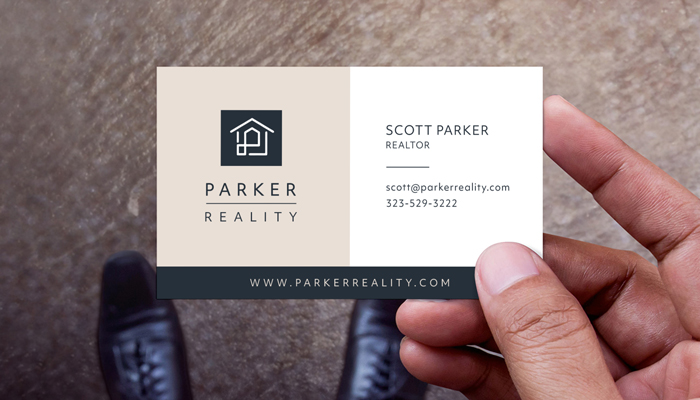 Whether you associate with a highly regarded brokerage or are a member of the National Association of Realtors, including the logo you align with will give legitimacy to your status as a realtor.
6. If you have specialties, advertise them
When a potential client is informed beforehand in what areas your expertise lies in, they will have better expectations of whether or not you'll be able to assist.
7. Keep colors to a minimum
Focusing on a specific color scheme of 3 colors or less is probably the best move you can make when it comes to the design of your real estate business cards. You want recipients to focus more on the contents of the card (such as contact info and your name) rather than the design itself.
8. Choose your paper stock wisely
A Business Card design is only as good as the paper stock it's printed on. We know having a wide selection may be overwhelming for some, but we have the perfect solution to that dilemma – order a free sample kit to experience all our popular paper stocks and materials so that you can make an informed and confident decision.
Ready to get started? If you don't have assistance in making a business card design, our online design tool was made for you. Its user-friendly interface is perfect for even the most inexperienced person.
We've selected 8 of our top real estate business card templates that you can customize for free! Change colors, add your own text, upload your logo and photos, and so much more.
Here's a few things to note before you browse our templates and being customization:
For templates that have a headshot in them, you are able to replace the photo with your own personal headshot.
For templates that have house images included in them, we recommend you use one of your own professional house photos if you have the opportunity to do so.
Upload your logo and replace "your logo here" with your high-resolution file.
Double check to make sure all your information has been entered correctly before proceeding to checkout.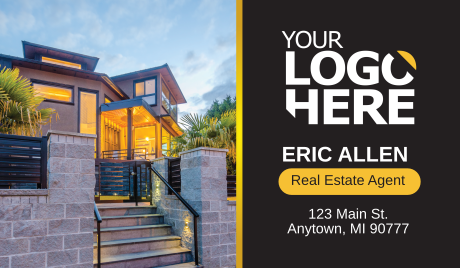 2. Wooden Villa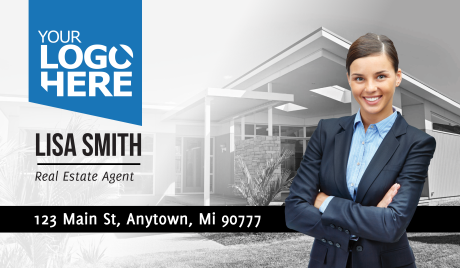 3. Rooftop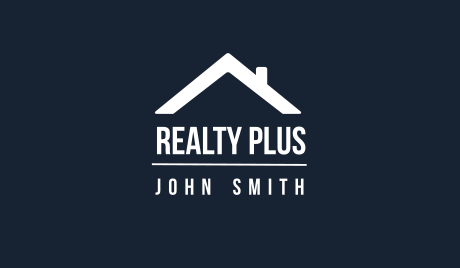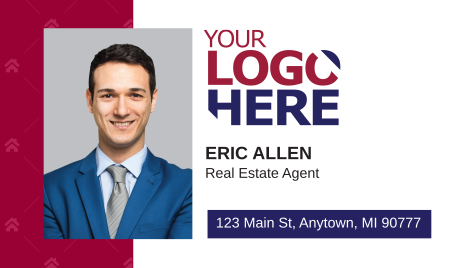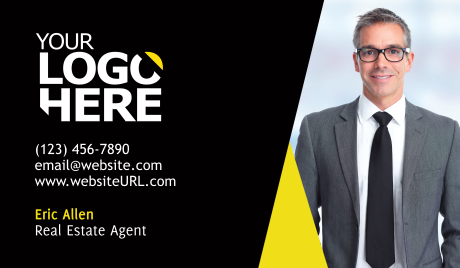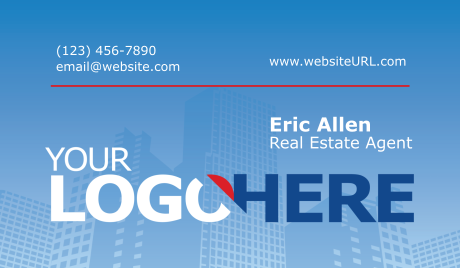 7. Blue Home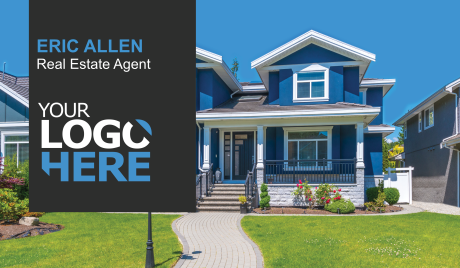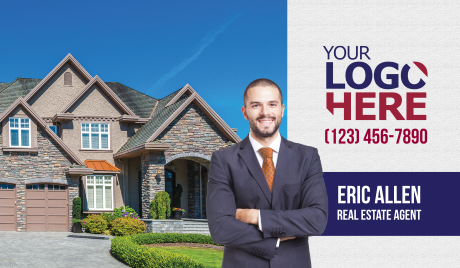 View all Real Estate Business Card Templates
---
Once you've completed fully customizing the template of your choice, you'll be prompted to save the design you've created to your GotPrint.com Account, then head to the order form to select all the applicable specs of your business card order. You'll have your prints in no time. Plus, once you've ordered your business cards, you'll be able to place orders for other print essentials every real estate agent needs.