The demand for graphic designers and their particular skills will always be around, given that we live in a society that thrives on visual representation. Many have chosen this profession because they know this, but also because they genuinely enjoy creating. As a skilled artist and designer, you might already have an impressive roster of clients, or you might just be starting out in the world of digital arts. Either way, we think it's important that you put yourself out there by taking additional steps to get your work noticed. We've come up with a list of ideas you can turn to when you're ready to take the next step in your professional journey.
1. Hand Out Promotional Postcards & Stickers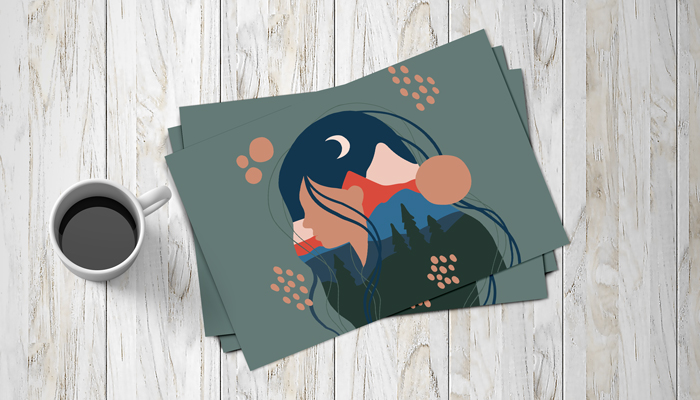 Advertising your talents is no easy feat. You have to put yourself (or more specifically, your work) out there in order to get noticed. Printing your art on products like postcards or stickers and passing them out as a freebie promotional item at places like coffee shops, bookstores, and vintage stores will help get your name and your talents out there. People are always looking for a graphic designer for things like book or album covers, or even logo/branding creation – creativity is a skill, but it can only go so far if you don't market yourself properly.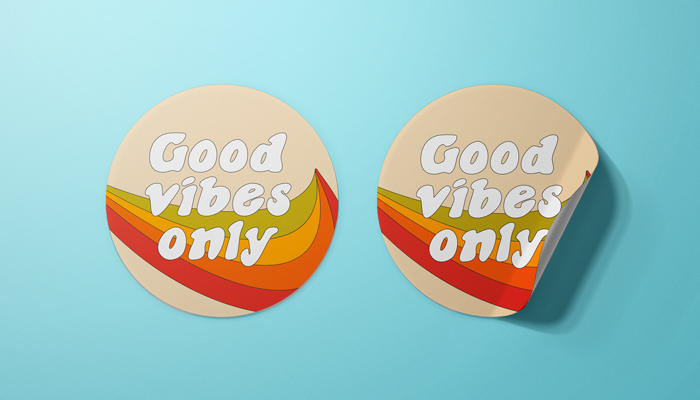 With stickers, you can also sell them for profit on your own online store. People love aesthetic stickers that they can place on their water canteen or laptop, and some even collect art stickers as a hobby.
Tip: Make sure you include your website URL/your social media handle somewhere on the prints!
2. Print Posters of Your Art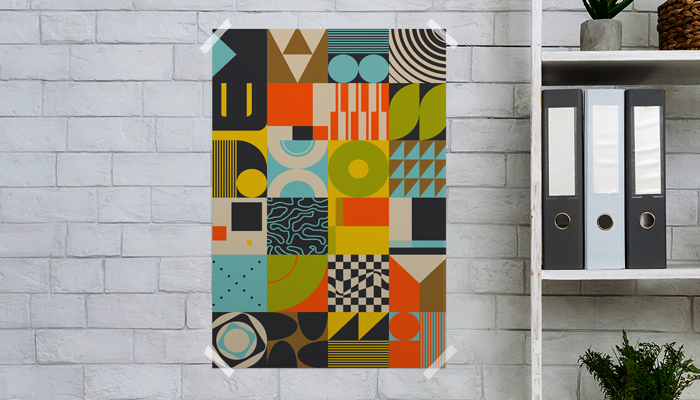 You design artwork for your clients, but we can almost bet that you create stuff for fun too. After all, you're a digital artist! Why not let others admire your work, too? You can print your art on photo-quality large format posters and sell them on your online storefront. There's no minimum quantity requirement to order large format posters, so if you don't have the space for inventory, these posters are exactly what you need to sell your art prints.
3. Design & Sell Apparel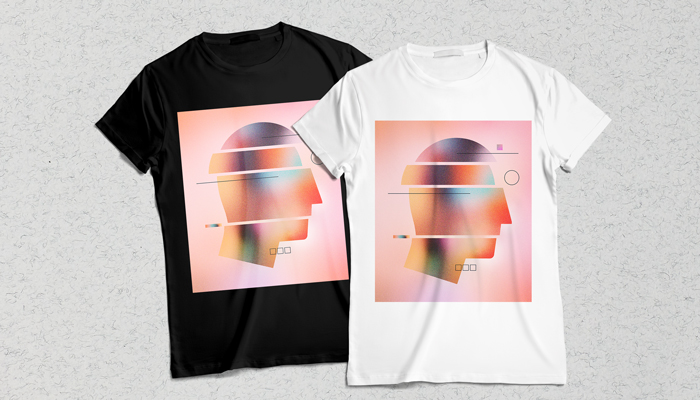 Age and gender know no bounds when it comes to comfy apparel with designs. Visit any retail store, online or in person, and you're bound to find "leisure wear" that has some sort of design. Graphic Tees are one of those apparel pieces that will never fully go out of style, and right now, they are without question, all the rage – especially if the design is unique and out of the box. As a graphic designer, you should take full advantage of your craft and design t-shirts that people will undoubtedly add to their wardrobe. Take it up a notch further and curate your designs for crewnecks, hoodies, and full zip hoodies. You can either print or embroider your designs on any sweatshirt type.
4. Transform Your Work into Wall Art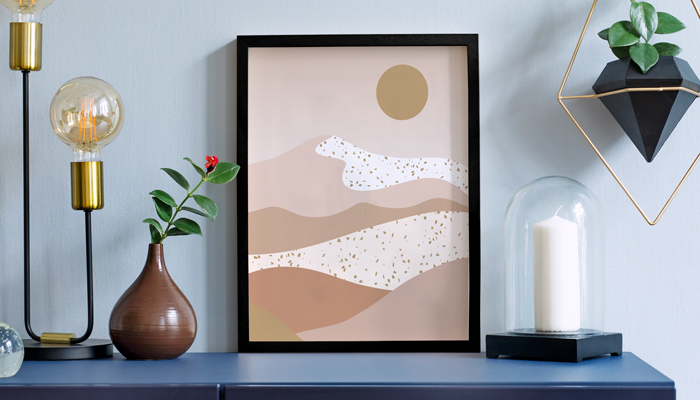 Our custom home decor pieces, such as canvas prints, framed prints, and metal wall prints can turn your digital work into a work of art in someone's personal home collection, or add a little flair to any wall space. Selling these on your online store would be a great way to bring in new clients that enjoy your artistic style.
5. Sell Your Artwork as Digital Files
Many people turn to purchasing digital artwork because they want to choose what medium to print said artwork on. Platforms like Etsy & iStock, among plenty of others, allow graphic designers, photographers, and artists alike to sell their pieces for profit without actually having to deliver a tangible item. On Etsy, you have the option to sell your work directly and gauge your prices to your liking. Selling digital artwork is so simple that it's almost a no-brainer for graphic artists. With this option, you'll also potentially gain inquiries for custom design work. After all, talent doesn't go unnoticed. The meticulous attention you devote to the graphic design process, down to the smallest details of perfecting your art, will prove to be valuable when you connect with clients interested in commissioning custom designs. Freelance-driven platforms, like Fiverr, are also something to consider if you truly want people to hire you for design work on the fly.
There are plenty of ways you can generate income as a graphic designer, you just have to be willing to put yourself out there and try different methods until you find what works best for you. We know that may sound like an "easier said than done" statement, but of course, you are your biggest critic. The key is to be confident in your work and be willing to try new things that are outside of the box. With this mindset, you'll achieve great things.
---
You might be wondering how you can source all of the materials you just read about, or even where to print them. GotPrint.com offers all of these custom products and much more! We have all the products you'd want as a canvas for your artwork, including prints, signs, home décor, and apparel.
Custom Product Links to Help You Get Started on Ordering
Shop Custom 4″ x 6″ Postcards
Shop Custom 3″ x 3″ Square Stickers
Shop Custom 3″ x 3″ Circle Stickers
Shop Custom Glossy Large Format Posters
Shop Custom Matte Large Format Posters
Shop Crewneck Sweatshirts
Shop Hoodie Sweatshirts
Shop Full Zip Hoodie Sweatshirts
Shop Custom T-Shirts (A variety of styles, colors, and sizes for all)
Shop Custom Wall Art (Canvas Prints, Framed Prints, & more!)
---
As always, you can find more marketing tips & inspiration on our social media channels – follow us on all platforms @GotPrint