With the introduction of its Every Door Direct Mail service, USPS devised a way for small business owners to target a large pool of potential customers quickly and cost-efficiently. Thanks to EDDM, there's no need to purchase expensive mailing lists, many of which contain incorrect or outdated names, or spend hours printing and attaching individual address labels.
Although USPS will take care of delivering your postcards to each and every household along your selected routes, it's up to you to design a mailing that gets maximum results. Read on for our best-practice tips and suggestions on how to launch an EDDM postcard campaign that's compelling and effective.
---
1. Define Your Objectives
The first step is to determine what you hope to accomplish from your EDDM mailing. For example, if you opened a new neighborhood restaurant, you may wish to invite local residents to try out your food with a grand-opening offer they can't refuse. Or, if a direct competitor has just set up shop, you might want to remind your customer base why you're still the best in town. Real estate agents, landscapers, and hair salons will often send out direct mailers on a regular basis to promote their services and generate new leads. Clarifying your goal, whether it's to increase long-term brand awareness or provide a short-term revenue boost, will help you craft and refine your message.
---
2. Pick the Right Postcard Size and Paper Stock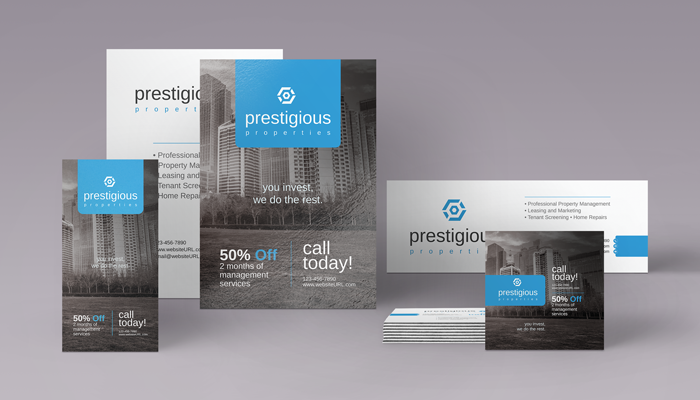 Not all postcard sizes are eligible for EDDM. USPS guidelines state that postcards must measure at least 10.5" long or 6.125" high, with the shortest side measuring at least 3.5".
At GotPrint, we offer 11 EDDM-eligible postcard sizes, ranging from 4" x 11" to 9" x 12". The ideal postcard size will depend on your budget, industry, and message. A smaller postcard size is perfect for retailers and businesses trying to highlight a single product or service. A large postcard flyer is a more conspicuous option that can accommodate a variety of photos, multiple coupons, or a comprehensive list of products/services.
It's also important to choose the right paper stock for your brand. A versatile gloss-coated cover stock will result in vibrant colors and images that pop off the page. An eco-friendly recycled paper with matte finish will give your postcard a soft touch and vintage feel. Our ultra-thick, triple-layered Trifecta stocks are the ultimate choice for artists, designers, and high-end retailers.
Once you've determined the right size for your mailing, download the corresponding template and move on to step 3.
---
3. Finalize the Design and Content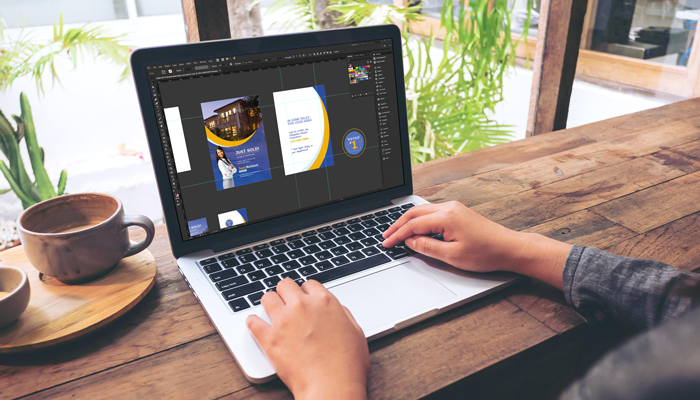 Although your postcard's exact content will vary depending on your goals, there are some universal guidelines that should be taken into consideration.
Keep the design simple. If you're including a large amount of text, such as a restaurant menu or schedule of upcoming events, make the postcard feel less crowded by using borders, headlines and bullet points. Don't forget to include your address, website URL, and relevant contact info. Finally, you'll need a way to track your postcard's effectiveness. Popular methods include a postcard-exclusive offer or discount code and/or inviting recipients to check out a custom URL for additional information.
If you need even more inspiration, here are a few examples of how various businesses can make the most out of EDDM postcards:
Real Estate Agents – Attract new clients by showcasing recent sales and current listings
Car Dealerships – Promote year-end deals to help make room for newer models
Dentists – Send reminders about the importance of regular checkups and cleanings
Interior Designers – Include a professional photo of a recent project plus a list of notable clients
Spas – Offer a free skin care guide download in exchange for an email address
Fitness Center – Invite area residents to exchange their postcards for free sessions
---
4. Select Your Routes and Dates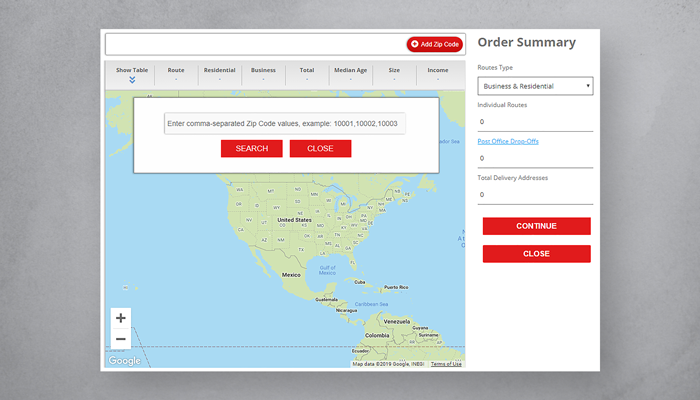 EDDM mailings do not require specific names and addresses because USPS carriers will place your postcards in every single mailbox along your selected route(s). With our detailed map tool (based on USPS technology), you can cherry-pick specific routes within zip codes by number of households and average income. (To see the various routes within your neighborhood, click on our EDDM order page, select an option from each dropdown, and click "Choose Routes.") Keep in mind that each EDDM mailing must consist of at least 200 mailers. Additionally, if you choose to do the mailing yourself, you are limited to 5,000 mailers per post office per day. If GotPrint handles your EDDM mailing from start to finish, there is no upper limit to how many mailings you can send per day.
When it comes to picking a drop-off date, your first mailing should coincide with your busiest season. If you operate a tutoring service, target routes immediately surrounding the local schools and schedule your postcards for late August to early September. If you are an accountant, you may want to target high-income households who are more likely to use tax specialists and schedule your mailing for late March / early April. Just make sure you are prepared and staffed for an uptick in business, especially in the first few days after the postcards have been delivered.
---
5. Print, Bundle, and Drop Off the Postcards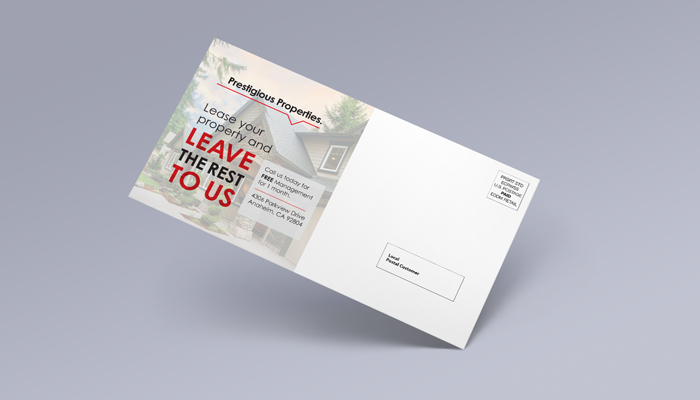 Once you find a high-quality printing company to print your postcards, the next step is to prepare them for mailing. In order to ensure that USPS is able to deliver your postcards efficiently and on time, make sure you comply with the labeling, bundling, and processing requirements. Postcards should be bundled into stacks of 50 to 100 pieces, with each bundle measuring no higher than 6 inches. Additionally, you must fill out the corresponding paperwork and drop off the bundles at the right location(s).
At GotPrint, we have assembled thousands of EDDM mailings, so we not only comply with the USPS-mandated workflow and guidelines, we handle the paperwork and drop-off for you. If you prefer to design your own postcard, double check your design with the post office before sending it off to print. USPS has specific size and layout requirements, and failing to follow these requirements will result in your EDDM mailers being rejected.
---
Bonus: Analyze Results and Repeat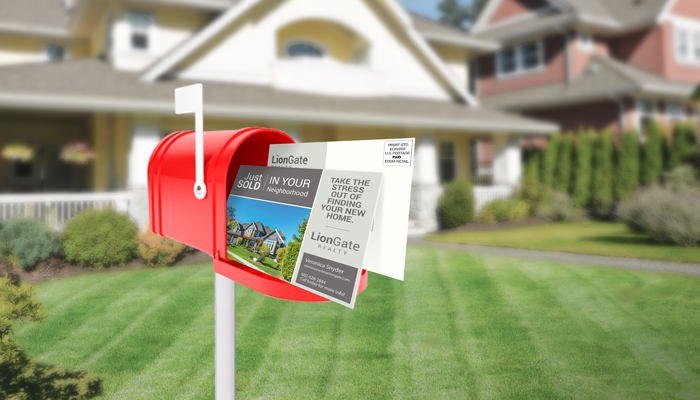 By including a time-sensitive message or limited time offer, you can quickly assess what kind of impact the mailing has had on your bottom line. With the relatively low cost of EDDM compared to other direct mail campaigns, it doesn't take much to get a positive return on investment! You can even test several types of promotions and calls-to-action in different neighborhoods with similar demographics and see which design has the highest response rate.
If your initial mailing wasn't as successful as you would have liked, don't be discouraged. It takes time and consistency for potential new customers to become familiar with your brand. Ask existing customers as well as family and friends what they thought of your postcard design and what they would like to see in the future. Use this opportunity to try out new promotions and strategies until you find the formula that's just right for you.
We hope you found this comprehensive overview of EDDM postcards useful and inspiring! If you have any additional questions, please call 877-922-7374 Option 3 to speak to one of our marketing experts for more information.