Being in the print industry tells us that stickers aren't just for kids. In fact, stickers have proven to be more useful to adults, as you can utilize them in multiple different scenarios: labels, name tags, seals, etc. Stickers make the world go round! You then have roll labels, which in simple turns, are the heavy-duty sibling of stickers. You might be wondering, what's the real difference between stickers and roll labels? 
For one, there's price: stickers are much more affordable than roll labels. However, roll labels are made of more durable materials, which justifies the price difference. Second, stickers are cut individually, whereas roll labels, as the name suggests, come printed on a roll in an organized fashion.
If you've been browsing our site lately, you might know that we have two new product add-ons: Uncoated Stickers and Removable Roll Labels! We're excited to talk more about these two products and just how exactly they compare and contrast from one another.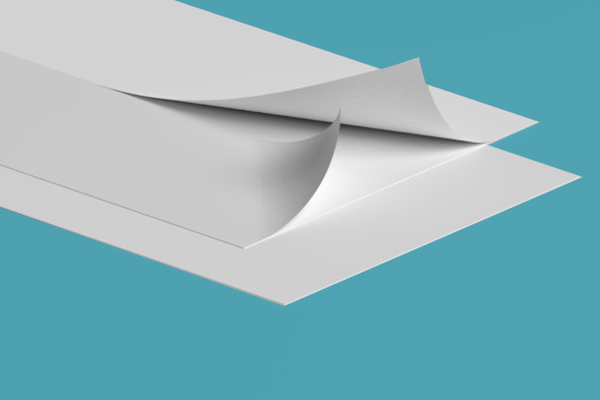 First, we have our 60 lb. Uncoated Label. This new sticker material is exactly like our classic 60 lb. Gloss Label, only without the coating. This uncoated sticker material is the go-to option if you're looking for a writable surface. Our stickers are printed on white adhesive-backed paper that is slit on the back for easy removal.
Second, we have our White & Clear Removable Roll Labels — the two are the same in performance, only differing in color and thickness.
White Removable Label is made of a glossy white polypropylene film. It is .0024″ thick and has a removable acrylic water-based adhesive, which provides adequate long-term removability from a wide variety of hard, yet smooth surfaces. Clear Removable Label is made of a transparent glossy polypropylene film. It is .002″ thick with an acrylic topcoat and a removable adhesive, which provides adequate long-term removability from a wide variety of hard, yet smooth surfaces. Both labels are a great option for surfaces such as glass or stainless steel and for reference, are most commonly used as an oil change sticker. The adhesive on these roll labels is strong enough to apply to multiple surfaces but flexible enough for easy removal.
The finishes of stickers and roll labels differ, in that one has a paper-like surface, while the other contains a glossy surface. However, one similarity between the two is that you can actually handwrite on both of them, just with different writing instruments. For example, a pencil, pen, and permanent marker will work well with the uncoated sticker, whereas, the removable labels require a permanent marker. 
 Let's dive deeper into the different types of uses of each product to see exactly how they can be used in similar and different ways.
Name Tags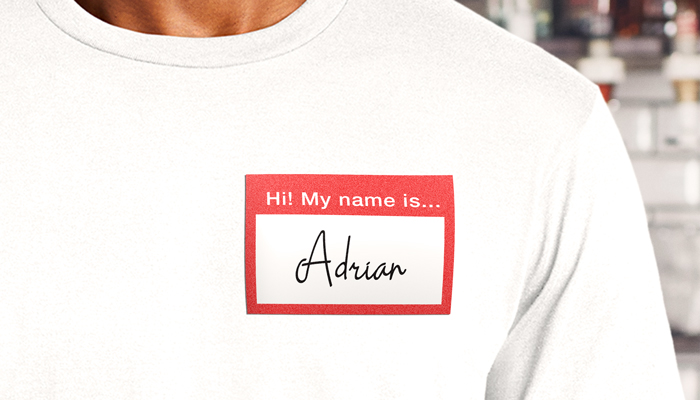 Sticker name tags are used most commonly at networking and mingling events. They are a quick, simple, and short-term way to identify yourself and they are most likely disposed of after the event.
Winner: 60 lb. Uncoated Label
Garment Stickers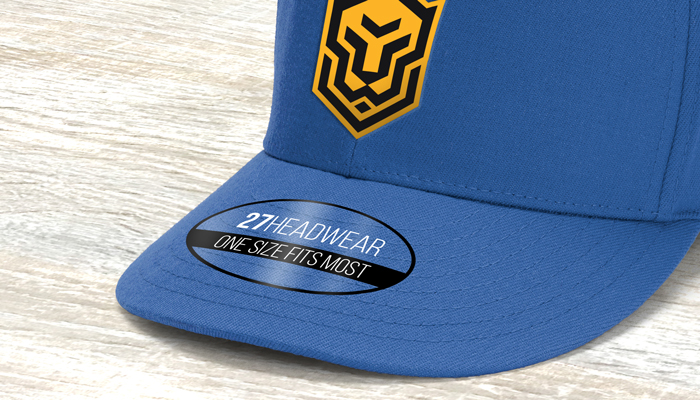 It's very common to see a transparent garment sticker that reiterates important specs found on the item's tag, such as size. They provide visibility to consumers while shopping. These types of stickers are meant to be removed after the item has been purchased and is ready to be worn.
Winner: Removable Roll Labels
Product Labels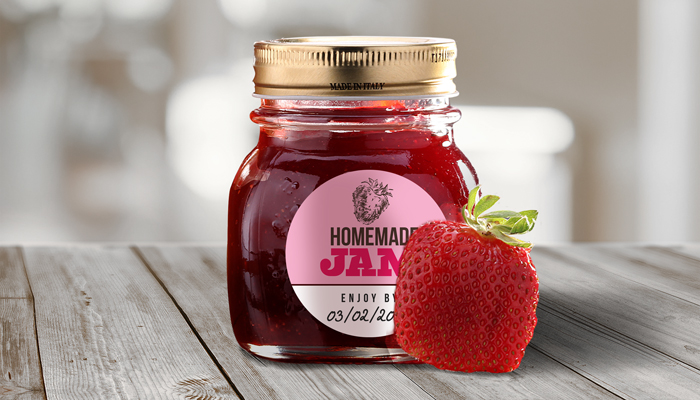 Product labels come in a variety of shapes, sizes, and materials. The material is really based on personal preference. If you prefer to have a matte finish and would like to handwrite on your product label, Uncoated Stickers are your best pick. If you prefer to have a glossy finish, Removable Roll Labels are the way to go.
Winner: tie!
Address Labels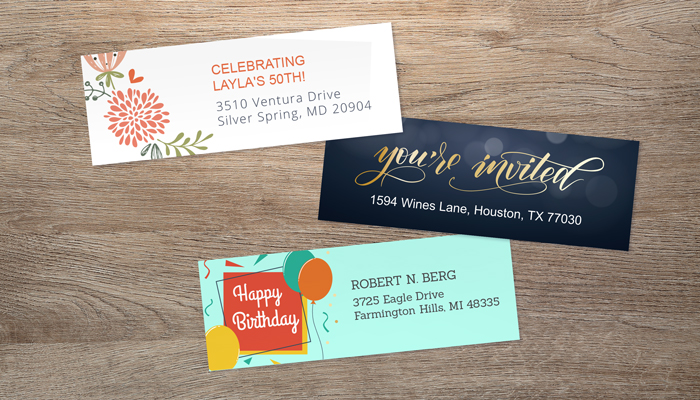 Address labels are great when you don't want to keep handwriting your return address or hate using an outdated looking ink stamp. Whether you choose a simple or an intricate design, your best option for the material would be one that matches the envelope the best.
Winner: 60 lb. Uncoated Label
Packaging Labels
Packaging labels can be used in multiple scenarios such as general branding or messaging, and are often the best alternative when you're trying to save on branded packaging. It's an easy and affordable way to brand your products without having to make a commitment to a specific type of branded packaging.
Winner: tie!
Laptop Decals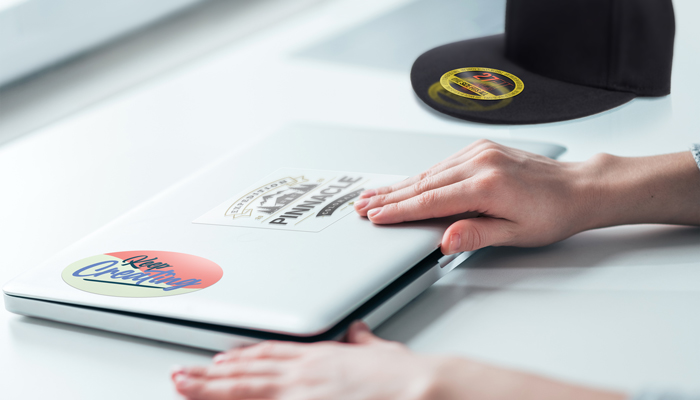 People enjoy using stickers and decals to dress up their laptops, water bottles, cell phones, and pretty much any surface that could use a nice accent. From our observations, most of the time, the stickers are either representing a brand with an iconic looking logo, or contain a memorable quote with eye-catching typography.
Winner: Removable Roll Labels
Gift Stickers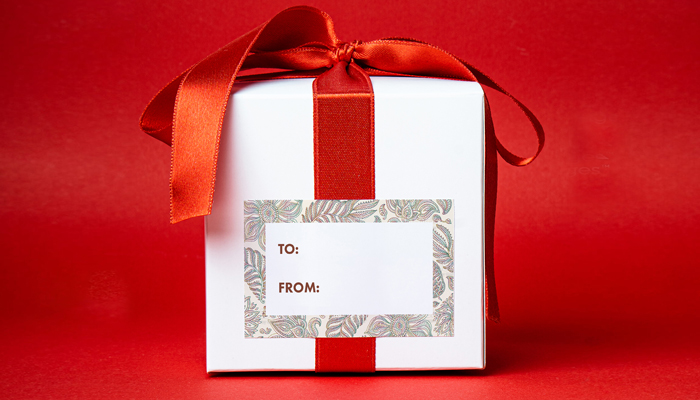 Gift stickers come in handy, especially during the holidays, as you can slap them on any present to determine which present belongs to whom, and who it's from. Most commonly, gift stickers have a nice, simple design and contain the words "to:" and "from:", as well as plenty of white space so that you can hand-write whatever you'd like on the sticker.
Winner: 60 lb. Uncoated Label
Sale Stickers
Sale stickers are commonly used in retail stores and appear on clothing tags, hangers, and as indicators on isles and shelves. As we all know, sales are unfortunately temporary, which is why it's important that these stickers are easy enough to remove after a sale is finished.
Winner: Removable Roll Labels
Party Favor Labels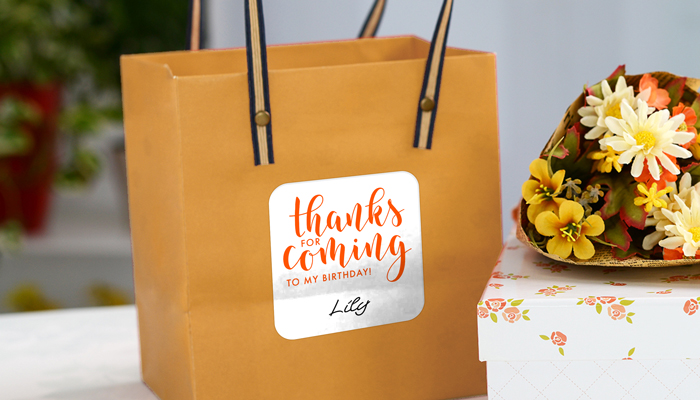 Party favor labels are best when you want to include a little thank you note to guests who came to your event. We've seen them used at a number of different events from kid's birthdays to weddings. When it comes to party favors, sometimes you want to be able to customize a bit further, which is why it's good to have a label with a writable surface, so that you can personalize each bag with a guest's name on it.
Winner: 60 lb. Uncoated Labels
General Branding Stickers
When we say general branding, we essentially mean stickers that have a company's logo on them. They apply to multiple surfaces and can be used for a wide variety of scenarios. Whether you want to hand them out to customers as a promo with their purchase or use it to brand your bags, having stickers on hand will really help your business go far.
Winner: tie!
---
As you can see, though some of our newest product additions differ in price and finish, it's clear that there are both distinct and similar uses for each of them! We hope our showdown between 60 lb. Uncoated Labels and Clear/White Removable Labels helped narrow down the best choice for you.
Which material is the winner in your book?