Window signs are one of those marketing tools that often get overlooked, especially by small businesses. Our thought is that people either think they are too out of reach, particularly because of price, or because people don't realize just how effective window signage can be! Do you own a storefront or a business that frequently sees clients in person? If you're not taking full advantage of your windows, you're absolutely missing out on thousands of opportunities to attract new interest in your business from passersby alone. The use of window signage for your business brings about some of the easiest and most affordable advertisements you could possibly create.  
At GotPrint.com, we carry the very best Window Decals, Window Clings, and Window Perfs. You can even design your own store signs or promo advertisements directly on our website using hundreds of pre-made templates or start from scratch with access to elements, backgrounds, fonts, and more using our Online Designer.
You might be wondering what's the difference between the three products, which one should you use, and so on – read on to learn all about GotPrint's custom window signs. 
Custom Window Clings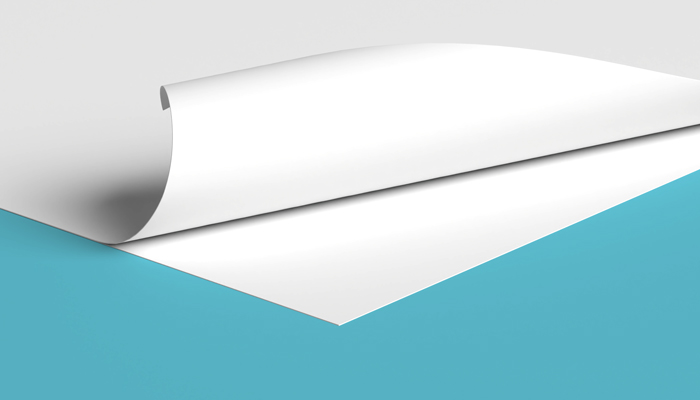 Our Window Clings are made of a vinyl white Static cling material. It is bright white, opaque, and sure to get your message noticed. Clings are held up firmly by static on glass surfaces and are very easy to remove and reposition, with no residue left behind.  
Window Clings are best used for temporary signage. When you have a limited-time promotion or a holiday sale, printing your promo signage on clings will allow you to easily use and remove the signage after the promo is done.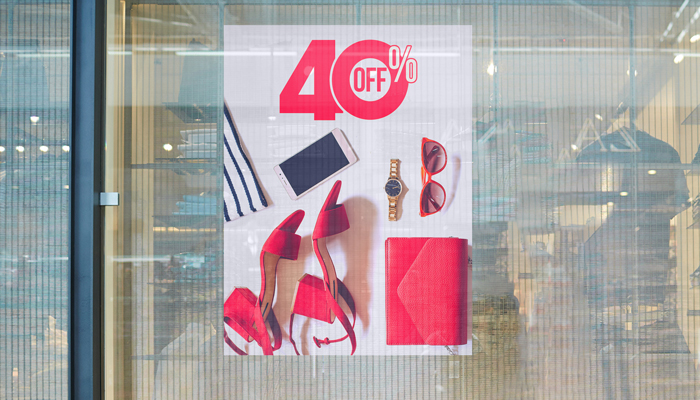 Tip: We recommend that you spray a small amount of water to the area on the glass before applying the cling.
Custom Window Decals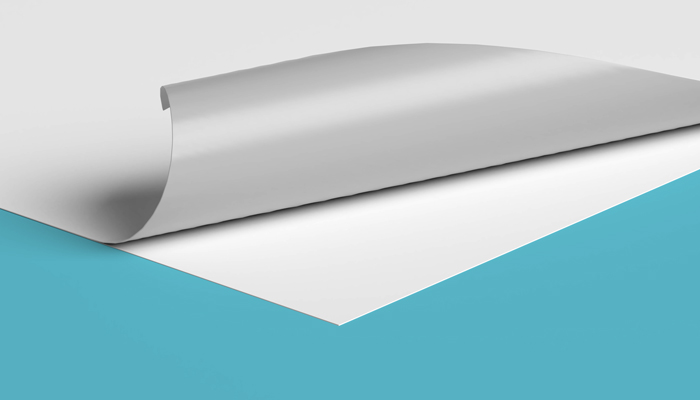 Our Window Decals are printed on white calendered vinyl, a thick and enduring media with adhesive backing. This vinyl is matte, bright white, and sure to make a big impact. The backing is a low-tack removable adhesive, which makes the decal easy to remove.  
Window decals are best for more permanent projects. If you want to print company signs or artistic signs, opt for decals as your material of choice.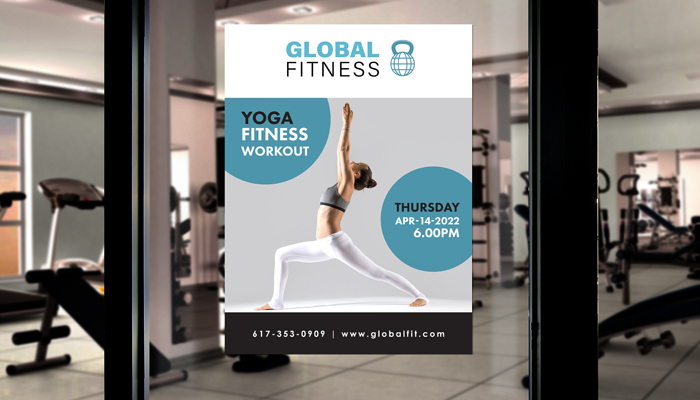 Tip: If you want a versatile window product, decals are your go-to. They can be applied to any clean, flat surface, unlike window clings and window perfs.
Custom Window Perfs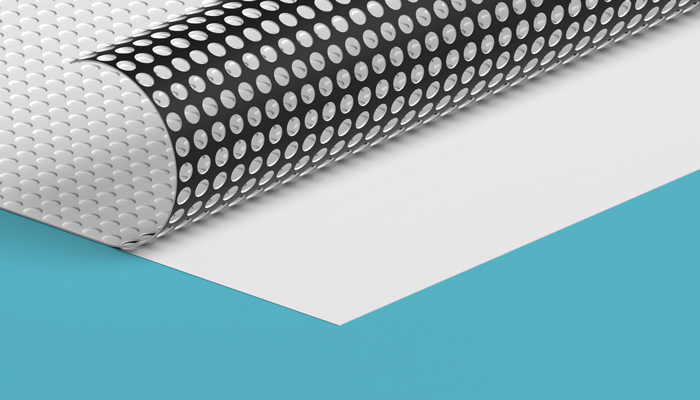 Our Window Perfs are our most unique window signage product because of their perforation and tint. They make beautiful window displays for both business and personal use. The 9 mil 60/40 perforated window film is a white semi-gloss film. Each perforated hole measures 1.5 mm in diameter and takes up 40% of the canvas, which means your design will be printed on the remaining 60%. The film provides two-way visibility, allowing you to promote your advertisement or offer while maintaining a view of the other side. The black adhesive back allows you to create a tinted effect from one side. You can easily remove or reposition window perfs.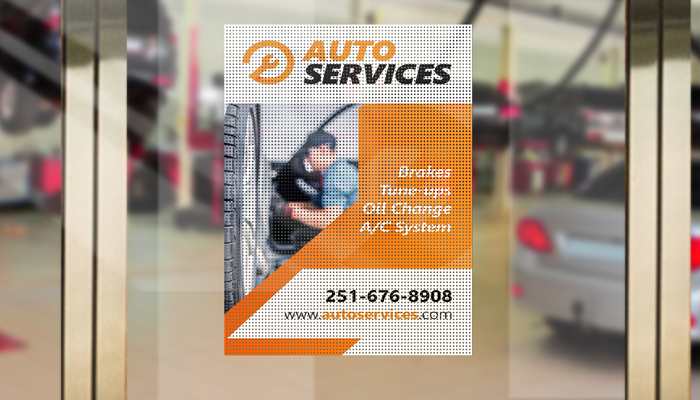 Tip: If you choose to print a window perf, make sure your design doesn't have too much text, and if it does have text, make sure it's large enough that it's visible.
In short, what are the differences between the three materials?
Although these signage products may seem similar, they all have differentiating qualities which make each product unique. Window perfs are the most distinctive of the three because the perforated window film allows for two-way visibility when applied to a glass surface, while window clings and decals do not. Window decals can be applied to any flat, clean surface, and be placed outdoors, while window clings and perfs can only be applied to glasses surfaces indoors. Window clings are made of a static cling vinyl material and are the only window signage product that does not require adhesive to stick to glass surfaces. No matter which
—
There are no minimum quantities required to place an order for custom window decals, window clings, or window perfs, and each type starts at less than $20 for size 6″ x 24″. These signs are affordable, high-quality, and a great addition to any storefront's window.