IllumaPrint is every artists' art display dream. These dazzling prints allow designs to literally shine through a patented light panel which illuminate for eye-catching displays. It's the first of its kind to use ink with illuminating properties through the application of nanotechnology.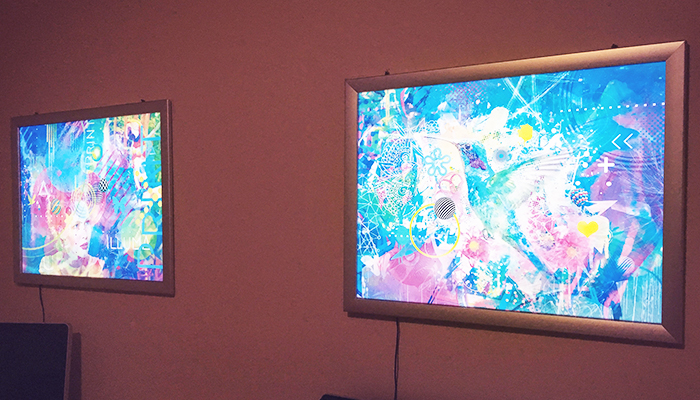 A few months ago we put on an IllumaPrint contest called "Show Us the Light." The winner with the most creative design would win $500 worth of IllumaPrint to illuminate their designs!
After going through hundreds of amazing designs, we chose the talented art director, designer and artist, Andre Villanueva as our winner. Andre has been obsessed with creating and designing art since a young age. Now he's become renown for his designs and articles/tutorials on Photoshop and other Adobe programs, all which have been featured in huge publications and magazines.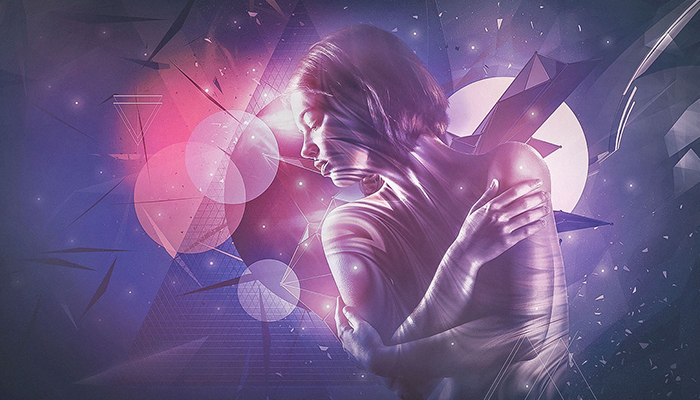 After winning the contest, Andre was ecstatic.
"I was excited about GotPrint's IllumaPrint design contest, and I'm super pumped they liked my artwork enough to declare me winner. Though I've seen my work across a variety of mediums over the years, I was unprepared to witness the glory of my art lit up on these panels. They're sweet additions to my home studio.
I can see IllumaPrints being deployed in offices, trade shows, exhibits, restaurants, coffee shops… really any place where you need something cool and attention-grabbing. The quality is like a picture frame ensnared a computer monitor and is proudly displaying the glowing screen. It really does need to be seen to be believed."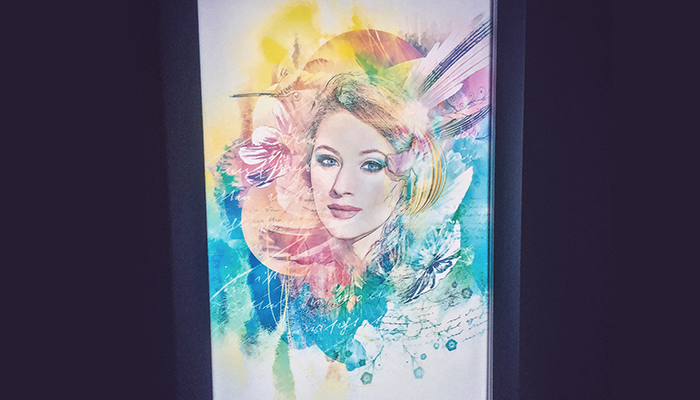 We're glad you're happy with IllumaPrint, Andre!
To see your work shine in lights, put your order in for a custom IllumaPrint panel today!