The concept of being "eco-friendly" may be a trend for some, but many see it for what it is – a sustainable way of living for the greater good. Eco-conscious people genuinely care about what they are producing and consuming and make it a point to consider this in many, if not all of the decisions they make. Take printing for example – sometimes, it's a necessity, which is why consumers feel more comfortable with using eco–friendly paper. Our 18 pt. Premium Kraft paper is just the material you'd need if you're looking for a sustainable alternative for your prints. Not only is it a conscious choice for the environment, but it's also a popular, modern, and commonly used paper stock for a variety of different print projects. We've seen customers print everything from business cards to wedding invitations using this paper stock.
Why Kraft paper?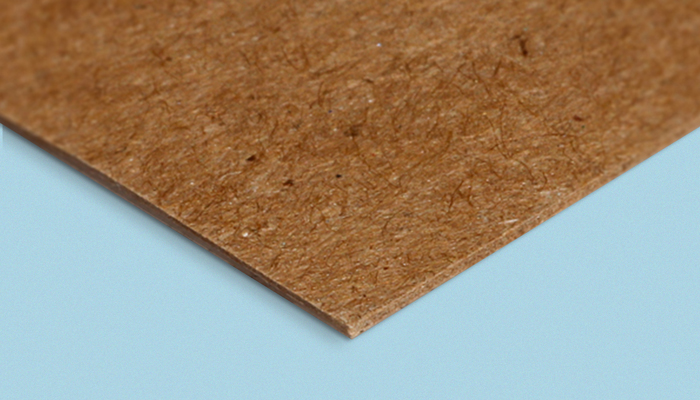 Well, the answer is simple…
The paper thickness is durable enough for plenty of different print projects
The unique brown color will stand out more than the average white paper stock
The stock contains natural fibers, which add a rustic look to your prints
It's environmentally sustainable; 100% recycled
There's no coating, so you can easily write on this paper stock
If you're not sure how and when to use kraft paper, here are 11 products to consider
Kraft Products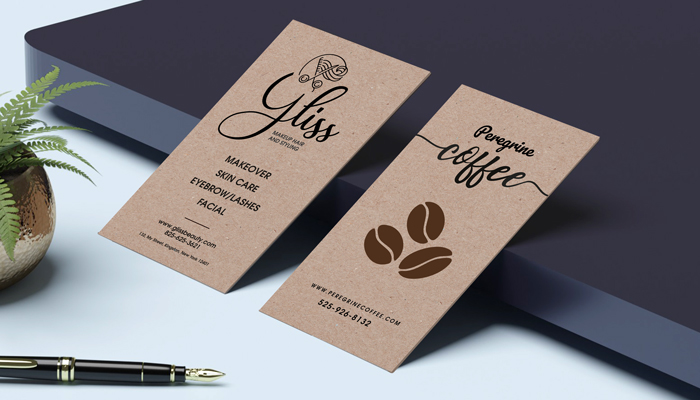 A classic networking tool with a twist. Printing your next set of business cards on this stock could be just the revamp you're looking for. If your current business card is very design heavy, you may need to change that up as well.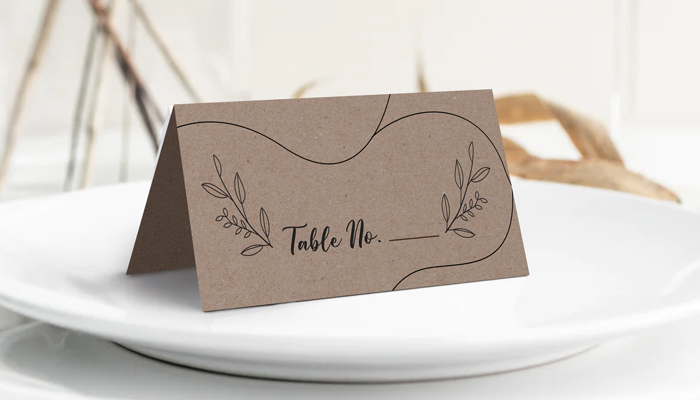 You could use folded business cards for their intended use, but you could also use them for things like custom place cards – because you can easily write on this stock, you really can't go wrong with printing place cards.
Unique invitations start with a unique paper stock. If you can't decide on a design for your prints, your next best option is to choose a paper stock that'll give your invitations the attention they need. You can choose this stock for wedding invitations, birthday invitations, and much more!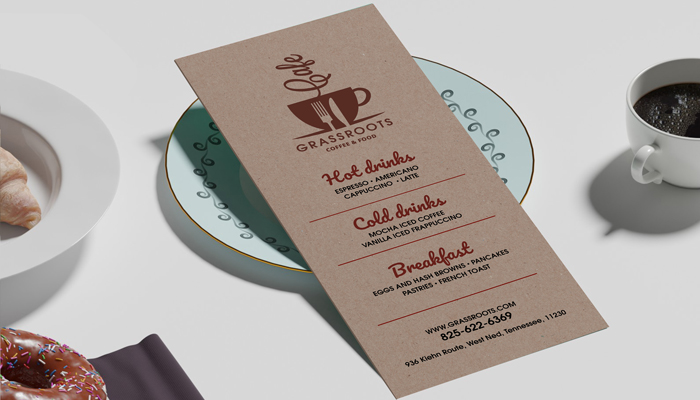 Perfect for eco-friendly cafes, print your menus on kraft to tie your branding and sustainability efforts together.
If you run a sustainable clothing brand, you're going to need to share information about your products somehow, so why not choose a 100% recycled stock to print on? You can print both hang tags and folded hang tags with kraft paper.
Both flyers and club flyers are printed and passed out in bulk. That could quickly turn into a lot of waste. Consider printing your flyers on Kraft next time you intend to do outreach. Not only is it eco-friendly, but this stock is also durable, and of premium quality, which will give your flyers the touch of elegance and importance needed to really get your event or advertisement noticed.
While shopping for greeting cards at your local supermarket, do you ever find yourself turning each card over to see if it's made of recycled paper? With these, you'll never have to wonder.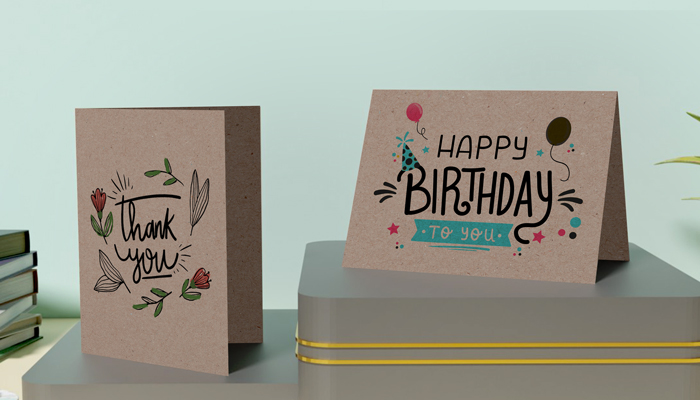 With 8 special shapes to choose from, the print possibilities are nearly endless. You could choose a rounded square or circle shape as a disposable coaster for restaurants, bars, or special events, or you can choose the wink shape to print unique business cards.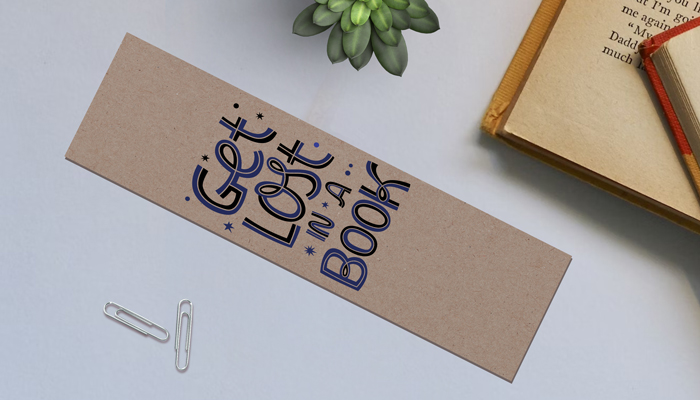 There's something about a Kraft bookmark that just seems right. It could be the vintage look of the paper stock. Whatever the case, you can't go wrong with printing bookmarks on Kraft.
Now that you have an idea of what products you can print on kraft paper, you'll need some guidance for designs.
Design Tips for Kraft Paper
First things, first; it's important you know that we are not able to print white ink on Kraft paper stock. Having said that, because this stock is darker in color in comparison to the white paper you may be used to, we want to provide you with helpful tips so that you can perfect your kraft-specific design to its fullest potential.
Use darker colors
The contrast between dark/bold colors such as black, navy, and green will be seen more than pastel colors like lavender or baby blue. Adding lighter colors will likely only give that element of your design a slight tint at best. Even vibrant colors will appear more muted when printed on kraft paper. Ultimately, we suggest using dark colors as your main color, and others as secondary.
Take advantage of "white" or negative space
When it comes to Kraft paper, your design should revolve around the color of the paper stock, as that is half the appeal of printing on brown paper. Use the brown color of the paper as your background/canvas to achieve a clean look. When it comes to design elements, the ones that are outlined will definitely stand out.
---
Have you printed Kraft products with us? Post a photo and tag us on social media for a chance to be featured. @GotPrint
---
Check out this Kraft guide, as well as other guides, on our Instagram page.