Despite all the emphasis placed on digital marketing, let's face it – a fleeting online banner is no match for a bold, colorful ad that shows up next to you as you're stuck in traffic. Turning your car into a moving advertisement can be incredibly effective at targeting local customers and bringing in new business. Thankfully, you don't have to resort to painting or wrapping your vehicle, both of which are expensive, long-term commitments.
At GotPrint, we offer car magnets in a variety of shapes and sizes so you can find the perfect fit for your company. Our car signs start at just a few dollars each and can be applied and removed in seconds. In this article, we're revealing how some of the most popular industries utilize vehicle magnets to promote their products and services – feel free to use these tips to design your own mobile ad today!
---
Home Services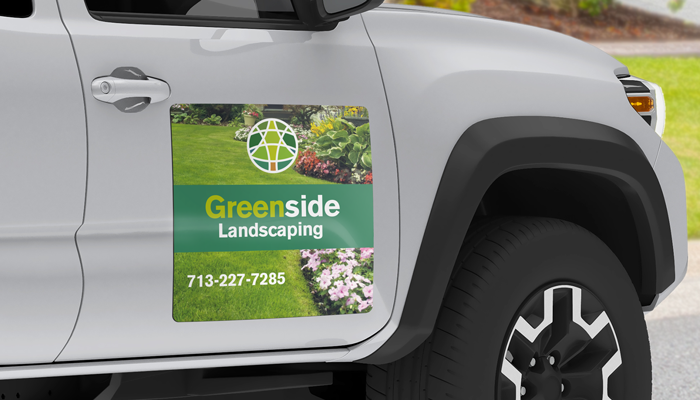 If you offer home-based services like cleaning or landscaping, placing a car magnet on your vehicle is an effortless way to attract new customers. Not only will you make a professional impression as you pull into your clients' driveways, their neighbors are sure to note your business for future reference.
---
Restaurants / Food Trucks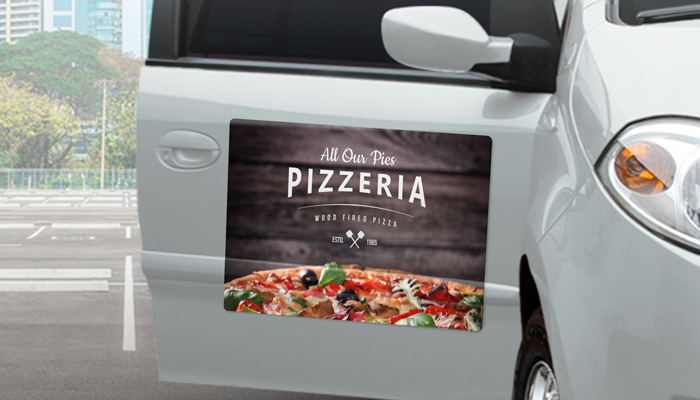 Expand your food business by adding delivery options or even a food truck! Our magnet selection allows you to brand your car/truck with multiple signs displaying your restaurant name, featured menu items, and more.
---
Tutoring / Lessons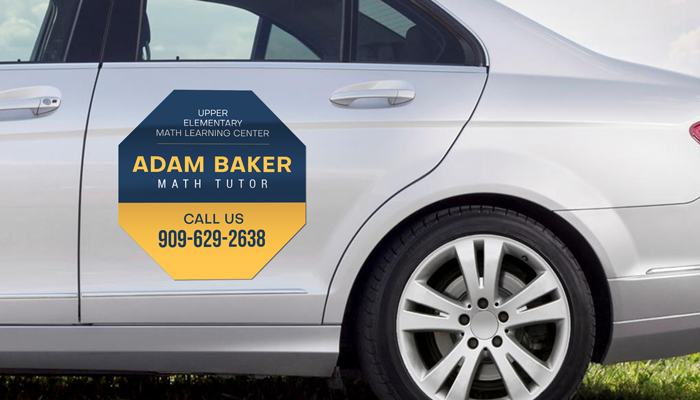 Are you a private tutor or instructor? Make the most of a limited marketing budget with an affordable magnetic car sign that advertises your specialties and qualifications. Combine this with posting flyers at nearby libraries, parks, and community centers for added effect.
---
Delivery / Transportation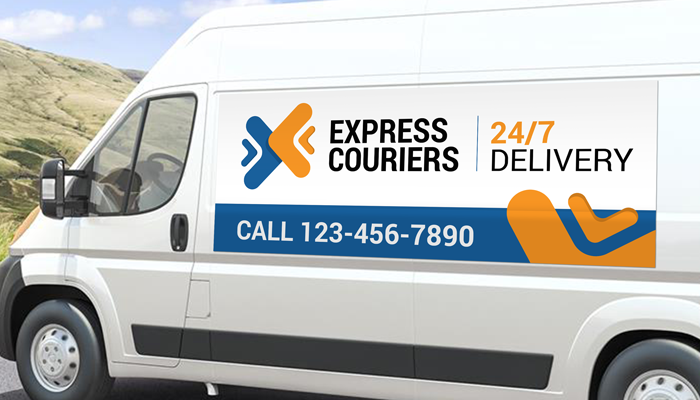 As more and more retail sales originate online, we're naturally seeing an influx of courier and transportation businesses. Reduce your startup costs with can't-miss car magnets that can turn your personal vehicle into a company car in seconds.
---
Florists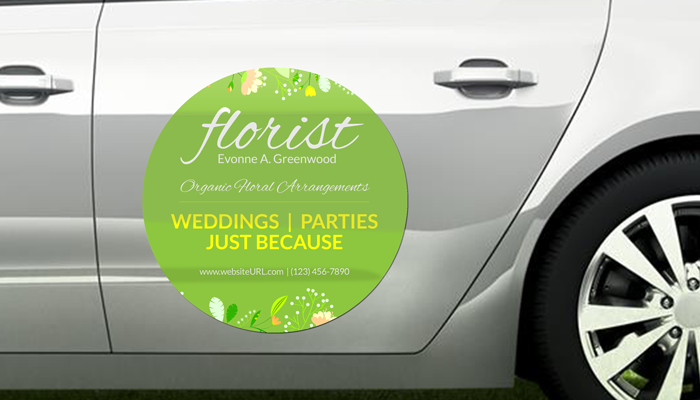 If your flower shop is inside a shopping center or otherwise not visible to those driving by, placing car magnets on strategically parked vehicles is an easy and inexpensive way to draw in more customers. Just make sure your design incorporates a noticeable color scheme and large, legible text to capture their attention.
---
Event Planners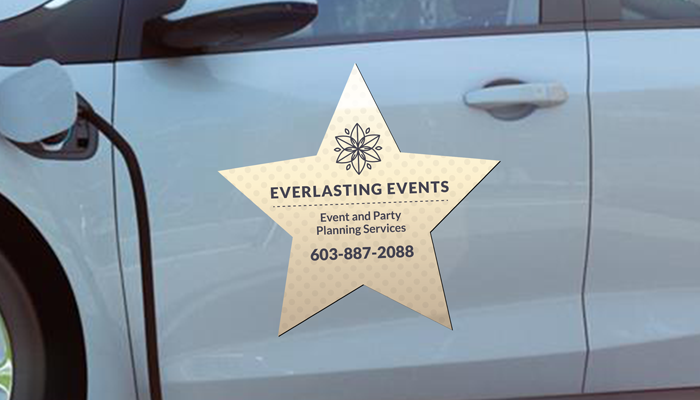 Whether you're planning a lavish wedding or high-profile corporate event, chances are you're running all over town to meet with clients and vendors. Supplement your marketing strategy with personalized car magnets that get noticed at every stop.
---
Real Estate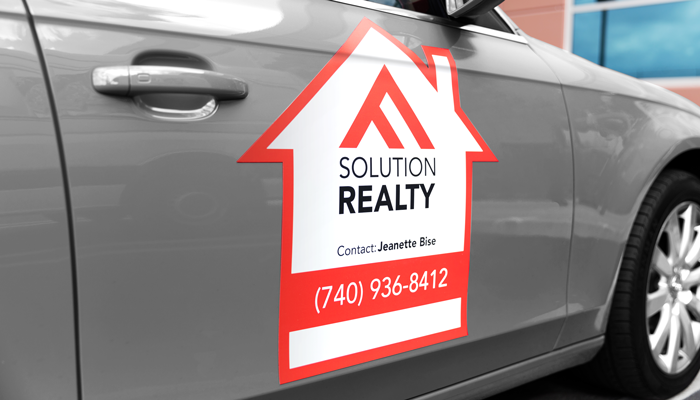 A sleek and simple car magnet can help real estate agents attract prospective buyers and sellers everywhere they go. Since space is limited, keep the focus on your name and phone number.
---
Mobile Pet Grooming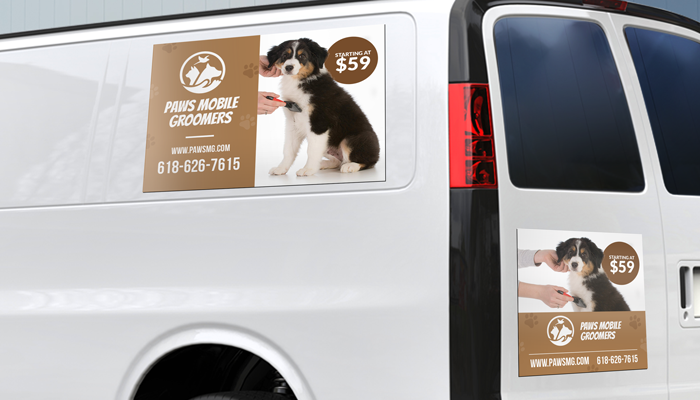 Nowadays, convenience plays a key role in consumer purchasing decisions, so it's no surprise that mobile pet groomers are on the rise. Due to the hassle of wrapping and re-wrapping their vans, many mobile grooming business owners prefer not to include prices as part of the vehicle's design. Consider using durable (but easily replaceable) car magnets to display your pricing and give yourself an edge over the competition.
---
Political Campaigns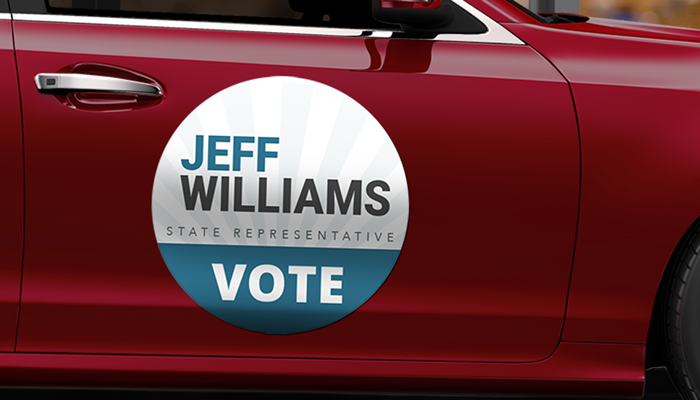 Although running for office isn't quite the same as running a business, they share a lot of similarities. In both cases, your success will depend on your values, trustworthiness, and smart spending. Not only are thoughtfully-designed car magnets for the candidate and staff far more visible than standard bumper stickers, they won't break the bank.
---
Auto Repair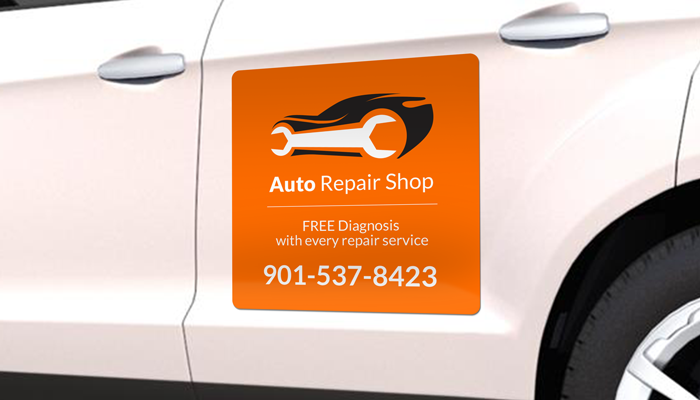 With so many mechanic and repair shops to choose from, most people will pick one based on distance or name recognition. By applying custom car magnets to your business vehicles, you will increase brand awareness and promote your roadside assistance services at the same time!