Have you ever felt underprepared for an important meeting? It's possible you had your presentation set up on a program like PowerPoint, and maybe even printed out PDFs for your audience to follow along. However, you were probably missing a key element – a presentation kit! If you're in the prepping stage for an upcoming presentation, in any scenario or industry, it's vital to create an organized, tangible visual aid that benefits both the presenter and their audience. As your promotional experts, GotPrint offers products and assistance in creating showstopping marketing materials, so you know you've come to the right place. We want to help you convey the professional tone you or your company needs to make a lasting impression. Whether you're presenting to a board of directors, potential clients, or a fresh, new team of employees, we're here to help you create an unforgettable presentation kit.
Here are 7 print products you need to build yours:
Folders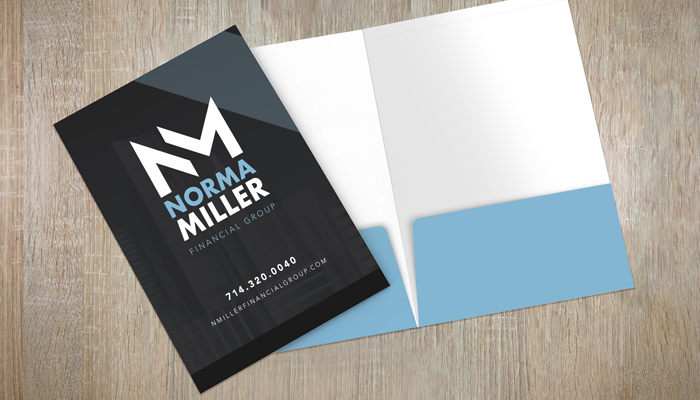 No kit is complete without these! Folders are what bring all the moving parts of a presentation kit together in a single place. They are convenient, professional, and reusable. You can customize the design to match your other printed materials or keep it simple and more generic so that you can use them over and over again. Our custom standard folders (size 9″ x 12″) have the option of right or double-sided pockets, full-color front only or both inside and outside, as well as one right side or both sides card slits to hold a standard business card. We also have 6 additional folder sizes to choose from, based on your needs.
Business Cards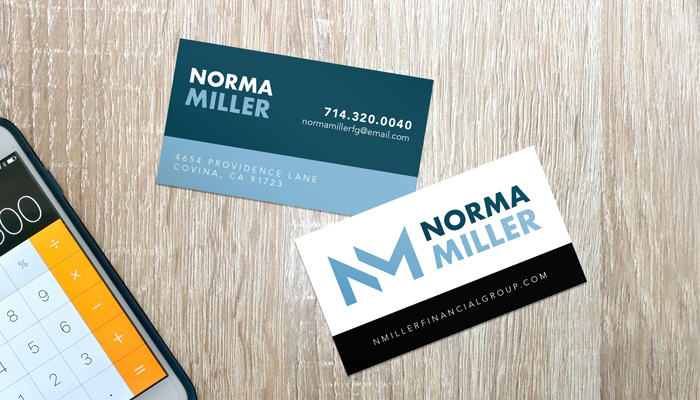 As you may already know, business cards are the most popular and timeless pieces of printed marketing material. Your presentation kit just wouldn't be complete without a professional reminder of who you or your company are. If your presentation serves its purpose to impress and gain new clientele, then your card will without a doubt come in handy. 
Staggered Flyers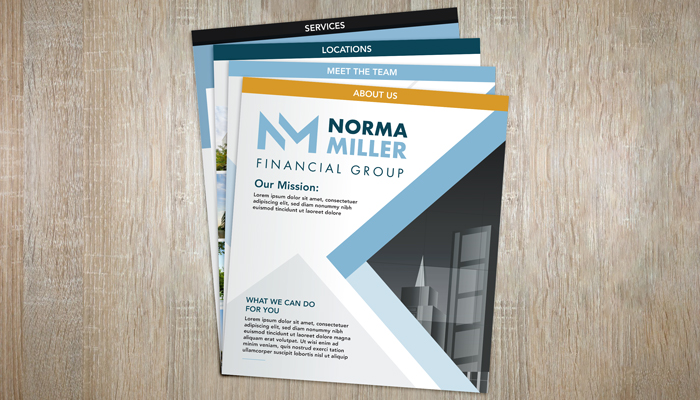 Print your talking points, your strategies step by step, your projected goals, and much more on staggered cut flyers. You'll keep your entire presentation organized in a visual format that makes it easier for your audience to follow along, or refer back to later on. We make it easy to add different information on each page of staggered cut flyers, and even give two paper size selections of 6″ x 9″ and 8.5″ x 11″, with anywhere from 3 pages to 8 pages, as well as a 0.25″ or 0.5″ staggering gap between pages.
Brochures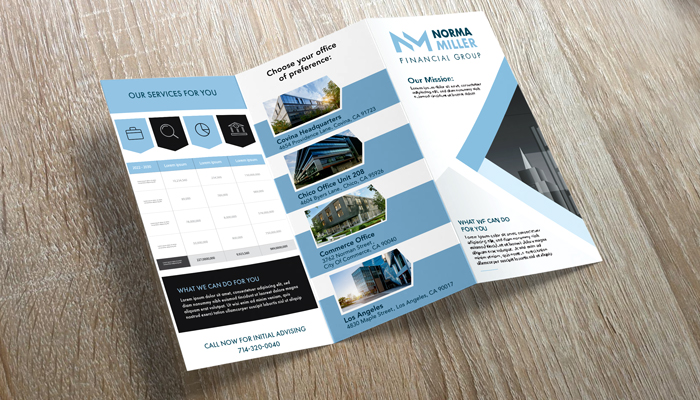 Brochures are a great marketing tool to use when you want to provide a substantial amount of information without being too excessive or taking up too much space. You can use the same content you would use for general brochures. In presentation kits, including a brochure is best when you want to provide general, introductory information, as well as share statistics.
Rack Cards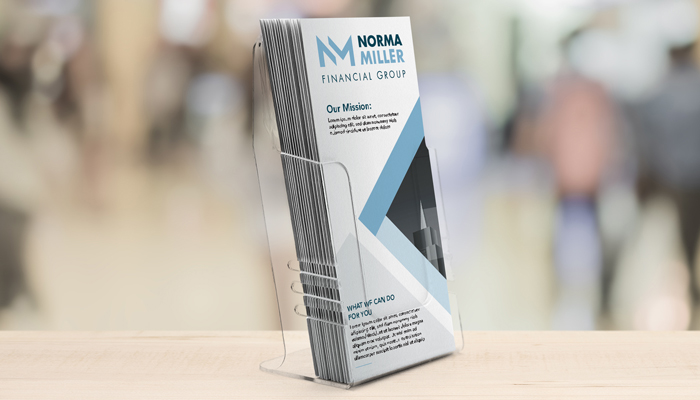 If you don't prefer to include a brochure, or don't have enough information to include on a brochure, then Rack Cards are your next best bet. Rack cards are ideal for highlighting any sort of specific information about anything from services to testimonials, depending on how much content you can produce. These are a solid addition to any presentation folder, and can also be used as a display on a frequently visited countertop.
Club Flyers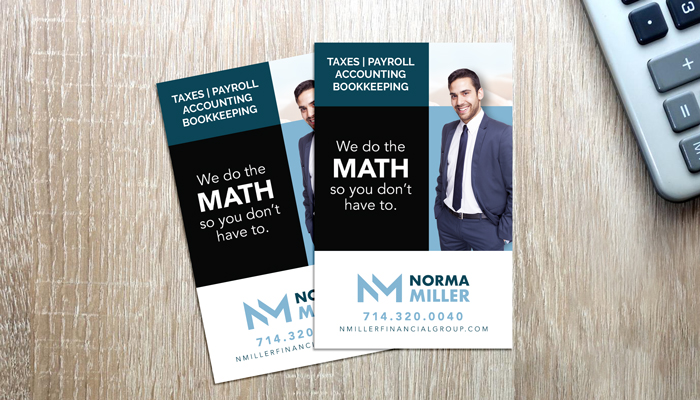 With unique size options offered, club flyers are a nice addition to include any extra details. Perhaps you're creating a kit to give to your new employees – on a club flyer, simply adding an offer, discount, or a list of perks will go a long way. With potential clients, your club flyer can also include an interactive feature, such as a QR code that links to your website (which can be added to any print product directly on our site using Online Designer!).
Booklet/Catalogs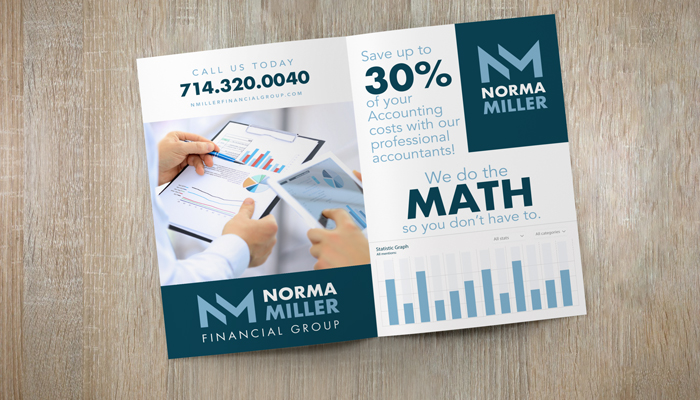 If this applies to your company or industry, printing a short catalog of your services and products (whether it's all or just the most popular ones) and including it in your kit brings you a greater advantage over your competitors. You'll stand out because you're offering everything in one sweep, from background info to data, to projections, and lastly with a catalog, your tried & true roster of products/services.
---
Show us how you create your presentation kits! Share a glimpse of your prints on social media and tag us for a chance to be featured. @GotPrint