Despite the seemingly endless amount of tools and services geared toward creative professionals, it can be overwhelming for new and established artists to jump into selling art prints and other merchandise. Well, take a deep breath and don't panic. We've put together a step-by-step guide to help you take your art from the screen to the store.
---
Step 1: Find the Perfect Paper + Size Combination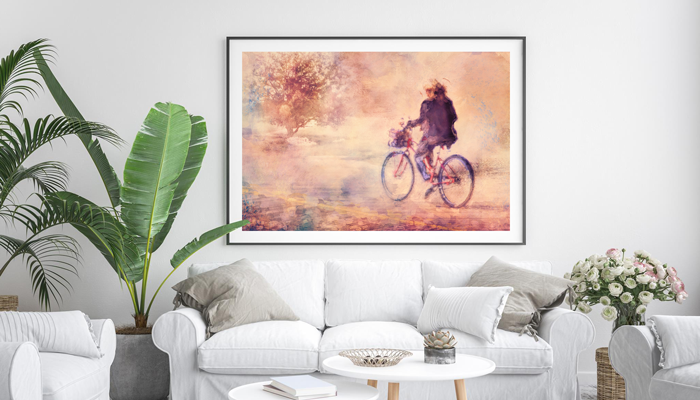 Congratulations! You've created a beautiful work of art (or taken a captivating photo) that deserves to be hanging on walls around the world. However, even an incredible masterpiece can be ruined when printed on substandard paper. The first step to selling your art in print form is to pick a high-quality, sturdy stock that matches the tone of your artwork.
Here is an overview of various paper stocks to help you narrow down your options:
14 pt. Gloss Cover – A popular and long-lasting card stock with High Gloss UV coating for a polished shine. Recommended for artists and photographers who are looking for great color reproduction and extra protection from damage.
14 pt. Uncoated Cover – This slightly textured card stock has a natural and understated appearance. If you specialize in portraits or documentary photography, you may prefer the subtleness of an uncoated finish.
16 pt. Premium Matte Cover – An impressive and sturdy card stock that offers an overall subdued appearance. Perfect for black-and-white photos or to give your artwork a soft, vintage aesthetic.
24 – 38 pt. Trifecta Triple-Layered Paper – This luxurious, ultra-thick paper stock is available in 5 stunning colors. The Green, Red, Blue, and Black options feature a thick colored middle layer sandwiched between two "Smart White" layers with a smooth velvety finish for gorgeous, soft colors.
The Trifecta Pearl Triple-Layered Ultimate has a unique canvas-textured finish, making this an elegant choice for artists and graphic designers looking for a modern and unexpected paper stock.
You also need to determine the ideal size(s) for your prints. If you prefer to stick to one size for all prints, 8" x 10" and 11" x 14" are among the most popular. If you are selling statement art pieces, you may want to offer oversized prints as large as 36" x 48".
For photo prints, you will need to consider the dimensions of the original image when determining which sizes you plan to offer. Most printing services will recommend that your photo is printed at 300 to 350 dpi for optimal clarity and sharpness.
To determine the maximum print size for a digital photo at 350 dpi, simply divide each dimension by 350. For example, let's calculate the largest print size you should offer for a 4000 x 3000-pixel digital photo:
Original dimensions – 4000 pixels wide x 3000 pixels tall
4000/350 = 11.43
3000/350 = 8.57
Therefore, the largest recommended print size for this photo is 11" x 8.5".
If you plan on selling oversized art or photo prints, a large format poster is ideal for displaying vibrant and colorful images. Our wide posters are digitally printed, allowing you to order them in single quantities. Choose between Photobase Glossy paper for a shiny and lustrous finish or Photobase Matte for a clean, glare-free finish.
---
Step 2: Price Your Prints Just Right
When you're just starting out, it can be tempting to price your merchandise as low as possible to give yourself a competitive advantage. However, this is not a practical long-term strategy. As your business grows, you run the risk of having to rapidly raise your prices, which can push existing customers away, or losing money with each sale.
Remember, the price of each print needs to take into account:
the time spent on creating the art (don't forget to pay yourself!)
any expenses associated with producing and selling this particular print (supplies, printing costs, credit card processing fees, etc.)
whether you plan to wholesale your prints – your wholesale price will need to be high enough for you to make a profit, but not so high that the retail price of your print (usually at least double your wholesale price) becomes prohibitively expensive
whether sales or promotions will be part of your marketing strategy – if so, you need to leave enough room for discounts
how much your closest competitors are charging for similar quality prints – if your pricing is far lower, you may be undervaluing your work, and if your pricing is much higher, you may need to explore ways to reduce your costs
a comfortable markup that helps cover your overhead costs (rent, utilities, website hosting and maintenance, etc.)
---
Step 3: Optimize Your Fulfillment Process
Have a fulfillment process in place before you open for business. You'll need to set up an invoicing method for each order (even if it's just a simple template in Microsoft Word) and have plenty of cellophane sleeves, acid-free tissue paper, flat cardboard envelopes, and cardboard tubes to protect your prints during shipment.
If you are working with an online printing service, ask if they offer blind drop shipping. This means that once a customer places an order on your website, you can then place the order with your printer and have them ship the final product directly to the customer. This allows you to reduce turnaround time and your customers will never know the difference. By utilizing a print-on-demand model, you won't have to worry about paying in advance for inventory that may or may not sell.
---
Step 4: Launch Your Own Website
Although creating your own website may seem like a time-consuming project, there are numerous DIY platforms that require relatively little technical knowledge. Building your own website allows you to have total control over the content and gives you the ability to showcase your portfolio, list upcoming events, and collect email addresses for future marketing opportunities.
---
Step 5: Diversify Your Income Sources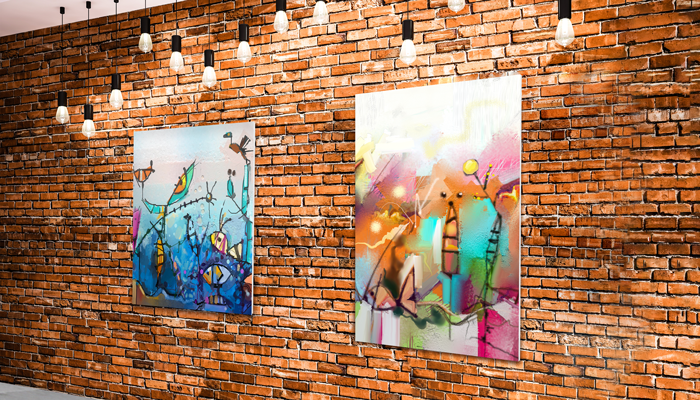 Even after launching your site, we recommend participating in a variety of online and in-person marketplaces in order to grow sales and introduce your brand to new audiences. Art festivals, local fairs, and indie shopping events also allow you to get immediate valuable feedback from your customers.
If you know other talented independent artists, organize a co-op gallery show and ask them if they would like to pitch in or volunteer in exchange for exhibit space. To reduce costs, you can print your art or photos on embossed canvas foam boards, which are a lightweight and affordable alternative to expensive gallery wraps and have a similar textured appearance. Get the word out about the event by posting flyers around town, notifying the local media, and mailing postcards to nearby neighborhoods using USPS Every Door Direct Mail service.
---
Step 6: Implement an Effective Advertising Strategy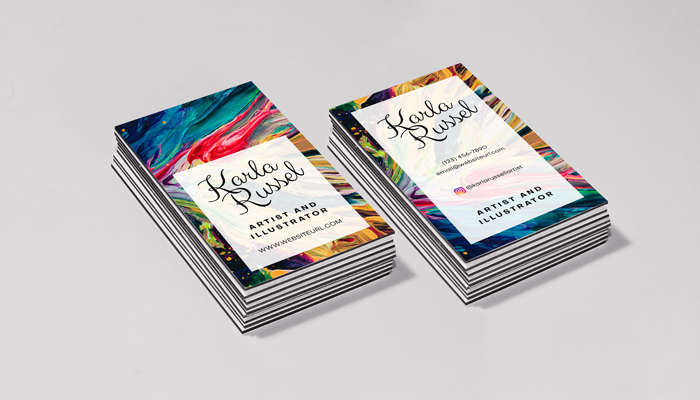 There are plenty of cost-efficient advertising options available, even if you don't have a large marketing budget. For example, you can set up a free Facebook page for your business, then invest a small amount of money each month to target hundreds of potential customers. You can also offer free prints to Instagram influencers in exchange for coverage and ask your family and friends to spread the word about your website along with a special discount.
You may also want to consider other affordable advertising methods, such as emailing home décor bloggers and magazine editors to check out your online store, mailing postcards to interior designers, and handing out stunning business cards to everyone you meet.
---
Step 7: Expand Your Product Line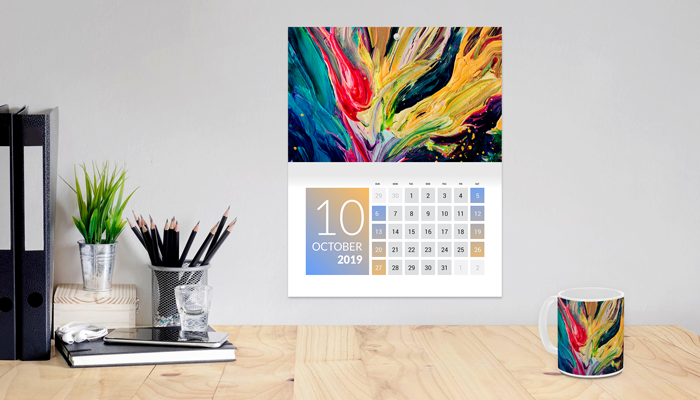 Once you have a few print sales under your belt, it is a good time to think about increasing your revenue by printing your best selling artwork onto other products such as calendars, notebooks, T-shirts, and mugs. By focusing on developing a strong, distinctive brand, selling curated, high-quality merchandise, and providing impeccable customer service, you will be setting the foundation for a steady and successful career!