Graphic t-shirts are known to be a staple for every person's wardrobe, despite the variation in style and taste from person to person. They perform well in sales because t-shirts fit well in a variety of scenarios – they are useful for branding, promotional gifts, casual uniforms, personal gifts, and much more. The bottom line is, they will always be relevant. However, you'll find that the graphic tee market is heavily saturated, so it's important that if you plan to design one, you consider what designs are already out there, and what does well. When designing a t-shirt yourself, you're working with a blank canvas, which is a blessing if you're creative, and potentially a curse if you don't know the ins and outs of design. It can get overwhelming fast, but you can put your worries aside because we're here to help! Read on for useful tips on how to create a custom t-shirt design that'll stand out from the rest.
1. Define Your Motive
Not all T-shirts are the same. When you establish your purpose for creating a t-shirt, the direction of the design will become clearer. Do you plan to sell t-shirts as merchandise? Are you designing uniforms for your employees? Shirts for your sports club? Defining the intention of your t-shirt design will allow you to research and draft your design in a more focused direction.
2. Research Your Audience
What types of people do you plan on making these shirts for? Defining your demographic, such as age, location, and special interests is a key step in the process of designing t-shirts. Once you have these factors down, you'll be able to determine what kind of design will grab the attention of that specific audience.
3. Take Inspiration from What's Trending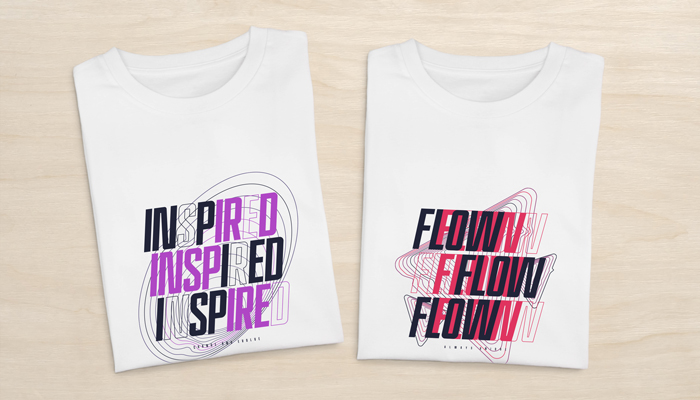 The capitalist in all of us forces us to follow trends in some way or another. Whether the following is intentional or not, doesn't matter. The point is, you should be researching what's trending to not only gain some insight into what's popular but also to develop your own design concept further to morph into something that's relevant and attention-grabbing. Of course, you should still try to maintain some sort of originality so that your design doesn't turn out to be the same as the next person's.
4. Correct Placement is Vital (Consider the Space You Have to Work With)
Make sure your design falls not only into the template plate of the t-shirt but also consider what size and placement you'd like for your specific design. Say you want to do a pocket-sized design and add it on the chest; if you're not careful, your design could be too low on the shirt if not scaled correctly. If you want a full-sized graphic, make sure the size and placement of elements work in tandem with the area of the t-shirt, so that certain elements don't end up in awkward/unseen parts of the shirt.
5. Use Typography That Stands Out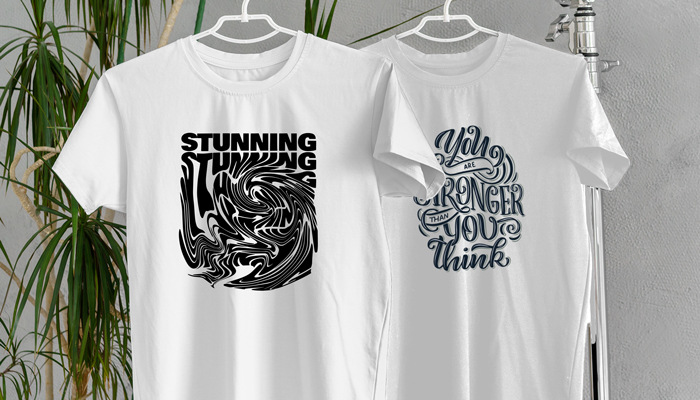 When creating a t-shirt with text, you want to make sure that the text is visible and legible, especially if the text is the main component of your design. You should avoid complex fonts, such as thin script, and opt for using fonts that are thicker in weight and more modern.
6. Consider Design & T-Shirt Color Combinations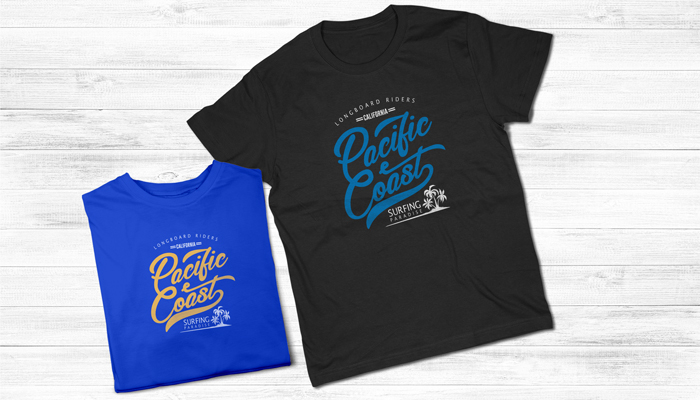 Even when you are printing on a simple white or black t-shirt, you should take both the shirt color and your design colors into account and essentially consider the t-shirt color as not only the canvas for your artwork but also a prominent color within your design. This is especially important if you're printing on a more pronounced color like blue or red.
7. Print Something You Would Wear
Before finalizing the design you've created, ask yourself the question, would I wear this T-shirt? We know not all t-shirts are created with the intent of universal wear, and that the t-shirt you've designed may not fit with your style or align with your taste, but you should be proud of the work you create. You'd be surprised at how your confidence in your own work will actually enhance the artwork itself.
---
With these 7 helpful design tips, you'll be able to create your own custom t-shirt in no time at all. Once your design is ready, visit our website to order affordable custom t-shirts. Whether you are looking to buy in bulk or just need one, we've got you covered.
Take some inspiration from our Amazon store, where you'll find some of our best-selling t-shirt designs!