Did you hear? It's our anniversary! We're excited to be celebrating 20 years of printing here at GotPrint.
In 2001, GotPrint started out as a small family-run business in Toluca Lake, California, with a goal that would soon become a tradition: to provide fast, economical, and convenient service without sacrificing quality. In no time at all, this steadfast tradition helped us evolve into a continually growing and dependable company. Fast forward to 2021, GotPrint remains a 100% family-owned and operated enterprise with hundreds of employees, and has expanded to 4 different facilities in California, Texas, Kentucky, and even across the world in India, with the headquarters situated in Burbank, California.
The question behind every successful company remains relatively the same: What was the inspiration to start? And what was the driving factor to continue to build what the enterprise has become today?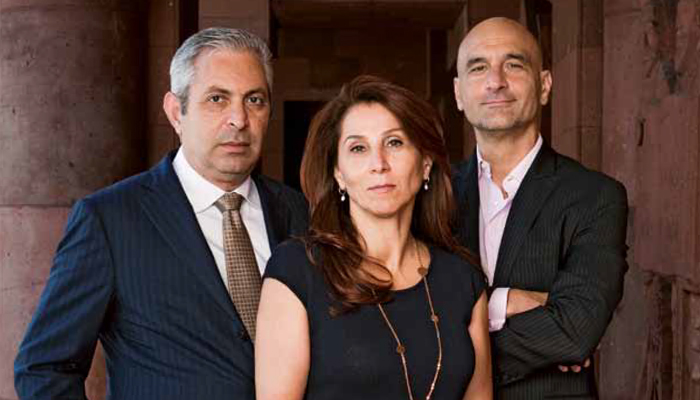 Siblings Sonik Artounian (CEO) and Raymond Hartoonian (VP) combined their differing skillsets into one pot to bring the idea of GotPrint to life. Presently, Raymond, Sonik, and Greg Sookiasian (GM of California) all work together in the California facility.
We asked both Sonik and Raymond to share their perspectives on the inspiration and motivation behind GotPrint's success:
"GotPrint was founded with the desire to create a sustainable family business that would challenge and innovate the printing industry through new opportunities offered by the emergence of the internet in the early 2000s. The driving factor for growth was a desire to continue to support and enrich the families of our trusted employees as well as to provide for our own family. Another factor that has helped us to continue to innovate in today's competitive printing industry is our enduring commitment to provide top quality products at the lowest prices possible."

Sonik Artounian, CEO
Raymond gave us his backstory of how and why an online print shop idea came about:
"In the mid-90s, I was working in the United States as a graphic designer and website developer — back when the internet was just coming into the spotlight and online stores were a foreign concept. Having gone to school for these traits, I liked what I did and was good at it, but I was full of ideas and wanted to push myself further to find out just how far I could develop those ideas. Along with design and development, I was self-taught in marketing, and helped all of my clients with printed marketing tools, like business cards, postcards, brochures, and so on. Because the concept of an online store was fairly new, the idea to start our own online business clicked. As an immigrant, the 'American Dream' was ingrained in our mindset, so we knew that we had to use our skills in ways that would make a sustainable living. We quickly realized that it's better to have a specific niche for this store, and of course, what better than an industry we were already familiar with — printing!"

Raymond Hartoonian, VP
All About Our Facilities
Each one of GotPrint's facilities has its own unique capabilities, which is how we can provide print materials all across the world.
California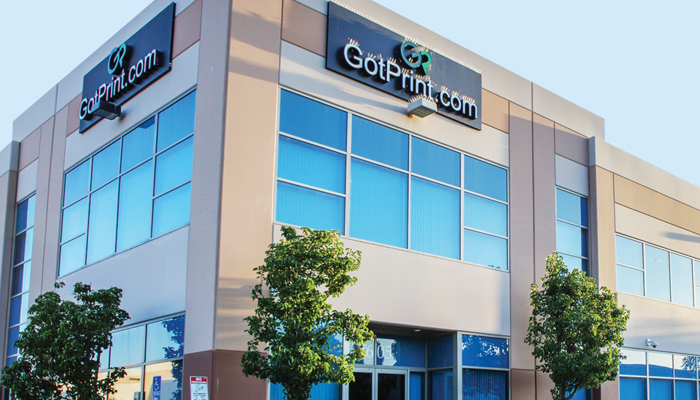 The hub of all things GotPrint, our Burbank, CA production facility & headquarters include pre-press, production, and post-press departments, as well as our customer service, marketing, design, processing, quality control, and IT departments. Our headquarters hosts over 150 employees with diverse backgrounds and skillsets. The Burbank facility is a two-time winner of the Benjamin Franklin "Benny" Award in the Digital Enhancement Printing category for using Scodix technology.
Kentucky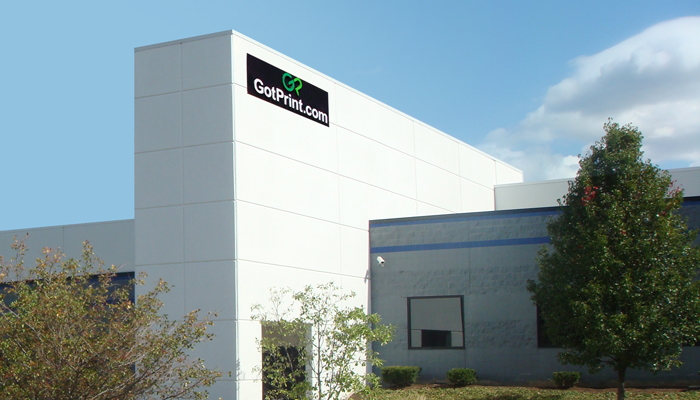 Our Hebron, KY facility opened in 2008 with just a few employees and has grown substantially since, with over 80 hardworking and dedicated employees to date. In 2016, the facility was awarded the Thoroughbred Award, for achievement in the growth of North Kentucky's economy. Like all of our facilities, the Kentucky division is a Heidelberg shop from cradle to grave. It hosts two Heidelberg XL 105 presses. Located just 1 hour from the UPS world ship HQ, and 5 minutes from DHL's world ship makes its location ideal for shipping out millions of products to our customers throughout North America.
Texas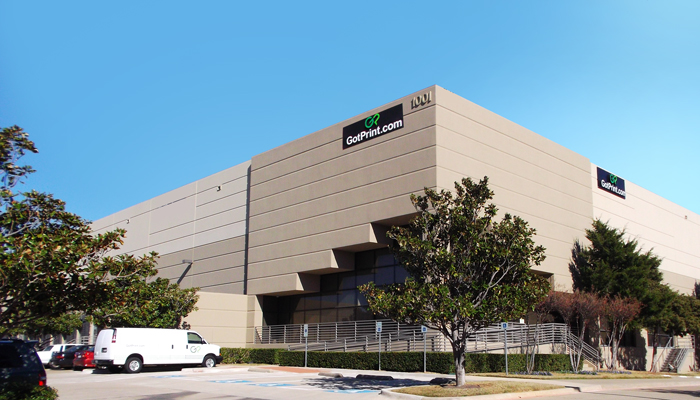 As the saying goes, everything is bigger in Texas, which is especially true for our facility in Grapevine, TX. Opened in 2011, this specific facility hosts the Heidelberg VLF Speedmaster XL 145 – an extra-large offset printer that runs the equivalent of two press sheets, while maintaining 15,000 sheets per hour. Our large, climatized warehouse ensures that we always have a substantial inventory of paper to keep this machine functioning to its maximum capabilities. Our Texas division has over 40 experienced employees who take pride in the work they produce.
India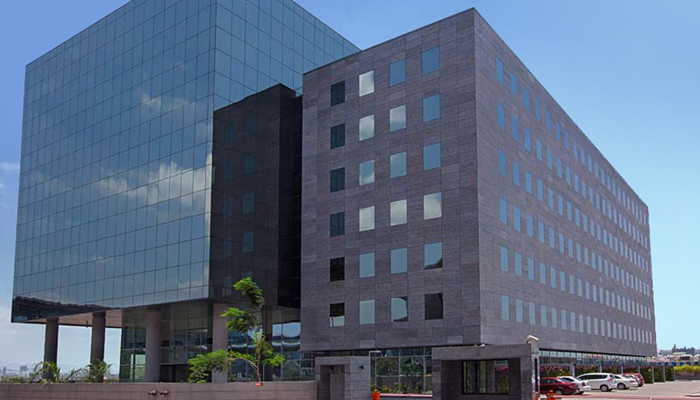 Opened in 2013, our India office consists of a strong & growing team of 40+ skilled employees at the trade center in Pune, India. The India team supports the US team with everything from design to development and IT.
---
---
---
Insight from GP's Very Own
As a company that's been in the business for two decades, we wanted to share perspectives from those at GP who have been with us for a long time. We asked two long-standing senior-level GP colleagues from the Burbank branch to share their unique perspectives on the printing industry:
Shanna Riehl, Design Manager, has been working at GotPrint for 16 years. She manages a team of people who specialize in both custom design orders for clients, as well as website templates on our online designer. We asked her what her thoughts were on graphic design and its relevance in the printing industry:
"Graphic design is essential to the printing process because it helps to create consistency through all marketing pieces. It is one of the most important parts in creating brand recognition and a well-designed piece can often be the main factor in a customer choosing one product over another. One of the most rewarding things about my role is the freedom to express my imagination and being able to work with all types of industries and people. One of the biggest challenges I think all designers face is trying to decipher vague or unclear instructions and feedback. It's important to have clear communication to understand what your client wants so that you can bring their vision to life seamlessly."
Ardash Derderian, VP of Operations, has been with GotPrint from the very beginning. His passion for the printing industry continues to drive his role at the company:
"The printing industry has been the cornerstone for many firsts within our lifetime and continues to be a champion of spreading news, bridging communication, and ensuring equal access to the most important topics around the world and at home to be shared with our friends, families, colleagues, and communities. In my last 20 years with GotPrint, we have seen not only our role in the industry evolve to help bridge the gap between consumers but also provide instructional materials, mass-marketing, educational supplies, and health materials to the country and beyond. Our goal is to ensure that we continue to improve and ensure we deliver our award-winning best end-product for our clients, and it is my esteem pleasure to help guide GotPrint to do so."
---
It's been a privilege to provide high-quality prints & exceptional service to all of our valued customers over the past two decades. We thank you all for your business and support, and can't wait to see what the next 20 years hold!