You're likely reading this because you are curious about Rack Cards, maybe because you've never heard of them before, or because you have, but just don't know what they're used for. Either way, we're happy to have you! Let's get right into it, shall we?
What are Rack Cards?
Rack Cards are handy informational prints that are often used to display on countertops of businesses, at tradeshow booths, at events, and so on. The places in which these prints are used vary greatly, and that's because they are so versatile and convenient to convey a decent amount of information. Rack Cards are typically 1 size based on the industry standard, 4" x 9", but we also offer a tear-off option with a business card, sized at 3.5″ x 11″. Uniquely, and rather specifically named Rack Cards, because they are quite literally, cards meant to be placed on a rack. Of course, you don't have to place these cards on a rack for them to be effective in doing their job. 
What can Rack Cards be used for?
Because this product is so versatile, it can be useful in many different scenarios and industries.
Health Clinics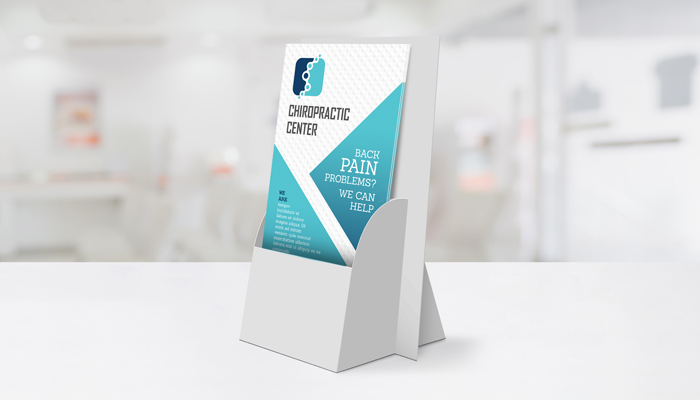 Healthcare clinics offer a slew of information on a variety of different print mediums, like brochures, flyers, and rack cards. Most of the time, these materials are sitting on the counter in the waiting room, providing patients with easy access to the information they need. Rack Cards are essential in a healthcare office because they don't take up enough space and offer a welcoming quality about them in terms of accessibility. Patients are free to take these materials home. 
Weddings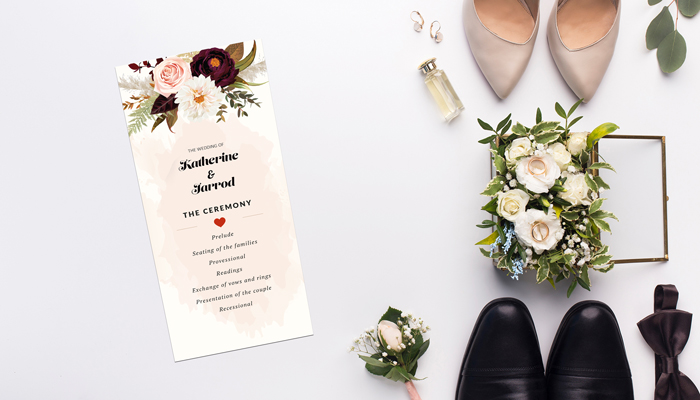 Rack Cards and weddings go hand in hand as they are the perfect size for your program cards! Place one on every ceremony seat, or have it set up on a carefully decorated stand near the entrance of the ceremony location. 
Beauty Salon/Spa Service Menus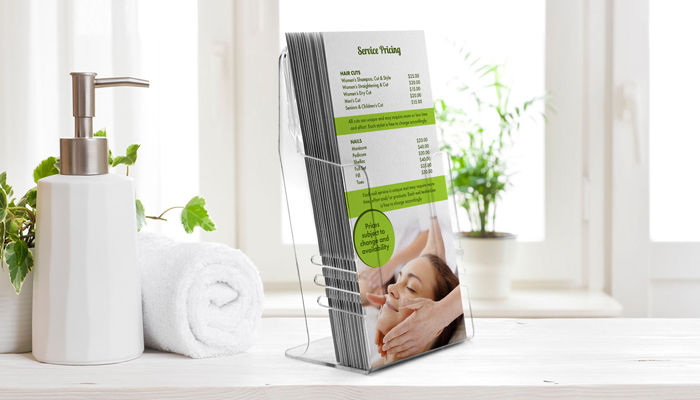 Beauty salons, no matter if it's for hair, nails, or other aesthetic services, always like to have a price list that they can share with their customers so customers know what to expect before getting their desired services done. Rack Cards are the ideal choice when it comes to creating service menus. 
Café Menus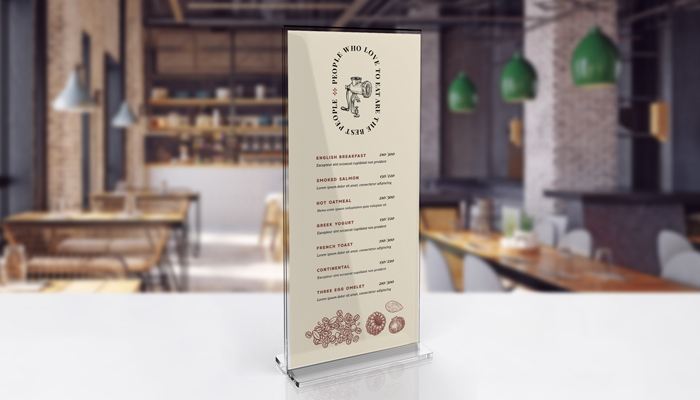 The restaurant/food industry favors this print product because of its nature to be displayed on a countertop with a size-appropriate rack. If you have a short enough menu, Rack Cards are your go-to when it comes to sharing your menu items with patrons.
Drink/Cocktail Lists for a Bar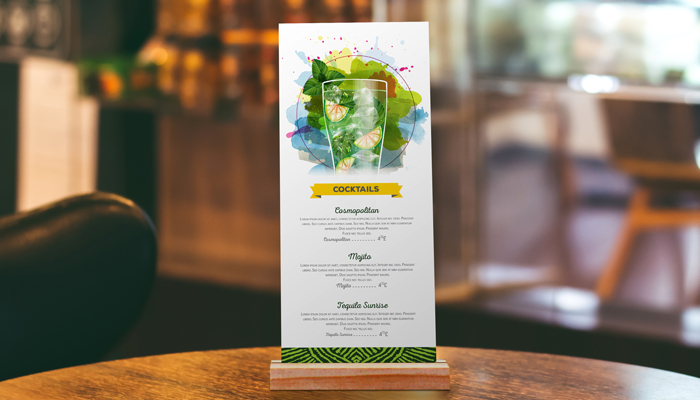 Bars and clubs are always looking for an affordable method of menu printing, especially because menus always seem to disappear or get ruined in the hustle and bustle of the oftentimes chaotic atmosphere and sticky countertops. Because menus of this nature get damaged easily, printing them on rack cards is an affordable way to have disposable and sanitary menus that can be used once and tossed. 
Real Estate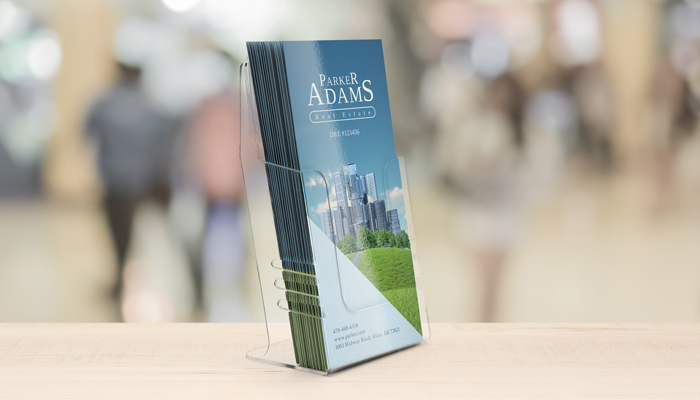 The Real Estate industry loves printed material. Choosing a Rack Card to convey information about a listing or a specific service or deal offered is probably one of the best choices you can make. 
Automotive Shops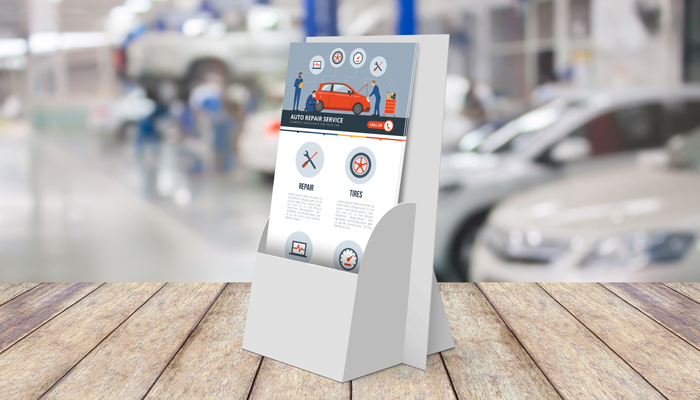 Many people want to know what type of services they can get for their vehicles, and as most are not versed in the types of services and their prices, it would be helpful to provide it in a compact form to those customers who are curious. 
---
Our Rack Cards start at quantities of 100 and come in an impressive variety of paper stocks with different thicknesses, looks, and finishes. If you select our 16 pt Premium Matte paper stock, you can even add a specialty finish of Raised UV or Raised Foil to your designs. No matter what you choose, your design will surely be brought to life on a professional-looking rack card print.