So, you've just started your own business. You've ordered custom business cards and you're happy with the outcome. You feel confident that you're ready to go out and start networking, right? Not so fast. No matter what industry you're in, sooner or later, you're going to need more than just business cards and a strong networking game to take your business to the next level. Granted, our website does have a huge selection of print products to choose from, so this could get overwhelming for you quite fast. If you're not sure what to print first, we've made a quick guide for what you might need to print next, depending on the industry.
Start-ups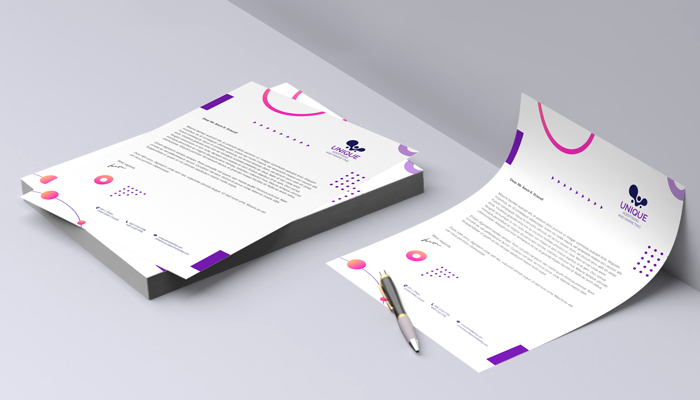 As a start-up, you're probably going to need a lot of prints eventually. The keyword here is "eventually". After business cards, we recommend you take things step-by-step. We suggest printing the following first:
1. Folders 
Custom folders are ideal for presentations, file management, or just as a kind gesture to encourage organization within your company. 
A custom-designed folder with your branding is a small, simple step toward brand visibility, even if it just stays within the company. Make sure the color scheme of your design matches your brand guidelines. For content, keep it minimal – include your logo, contact information (address, phone number, website), and maybe even your company slogan – but that's it.  
2. Letterheads 
Professional correspondence is a must for your new start-up. Printing custom letterhead in bulk will allow you to have an inventory whenever you need to send things out in the mail, both to employees and clients. Pair these with plain envelopes or make a custom logo envelope to go with them.  Like folders, your letterhead should also be simple. You only need 6 elements within your design – your logo, company name, address, phone number, email address, and website.  
3. Stickers 
Stickers are a great way to get your brand out there – they are the perfect little promotional handout. In your design, all you have to include is your company logo and your website.  
4. Company Tees 
Branded tees allow your employees to be comfortable at work, while still remaining professional. To make it a company t-shirt, include your company logo, and if your logo allows it, you can come up with a creative design. If you want to get super custom with it, you can even print something unique based on each employee (things like name or department). 
Real Estate Agencies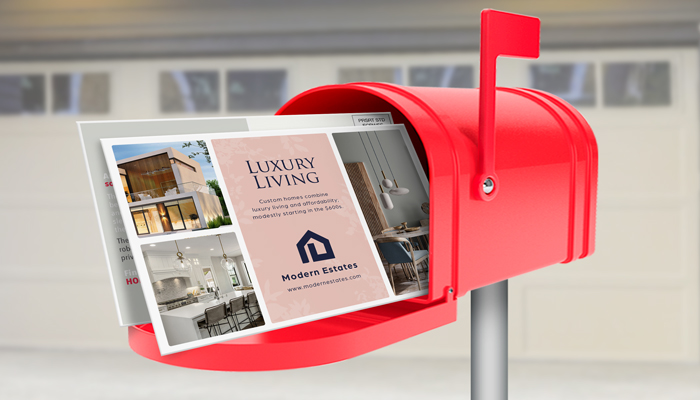 The real estate industry is one of the biggest industries that invest in printing. Marketing materials are a must, whether you have your own realty company or are working under a well-known brokerage. 
1. Yard Signs 
When you think "yard sign," what do you immediately think of in parallel? "Open house", "just listed", "for sale". Need we say more?  
Yard Signs are just that – signs for lawns, or really any grassy area. The designs should be generic enough that people know what your sign is for without having to read into it too much. Make sure messaging is kept to a minimum (only include what is necessary) and keep the colors/design professional. Include your contact information so that anyone who peeks interest from your signage knows who to reach out to.
2. Postcard Mailers 
Postcard mailers are how many real estate agents get the word out about new listings, or how they find new clients who are looking to sell or buy a property. To keep it short and sweet here, we have a blog post dedicated to 10 Helpful Tips for Designing a Marketing Postcard 
Event Venues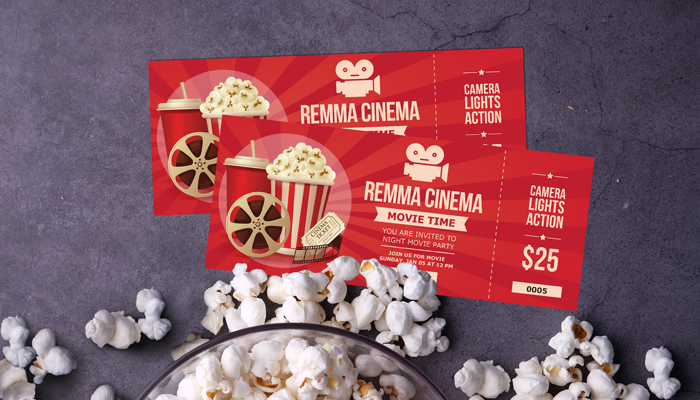 Opening your own event venue is an exciting business venture, especially if you have a background in event planning. Here are two print products you'll need sooner than later.  
1. Brochures 
As an event venue, you probably want to advertise your space so that potential prospects will rent it out for their own events. The type of venue you run may cater to music events, or it could be the type that's more for special events such as weddings or galas. Whatever the case, you'll need a brochure to show off your venue to potential renters.  
Your brochure should include information about your venue, such as capacity, specialties, services, packages, and add-ons. Rules and regulations for your space wouldn't hurt to be included either, as potential clients will get an idea of what they can or can't do before speaking to you about booking. Make sure you include all the information needed to successfully show off your space and offerings. 
2. Event Tickets 
When any event venue plans to host its own events, whether it's a small movie theater or large-scale stadium, it needs its own event tickets.  
Though tickets vary per event, the layout and contents of event tickets are fairly universal – ticket number, event location, event date and time, and any special instructions for ticket holders.  
Construction Businesses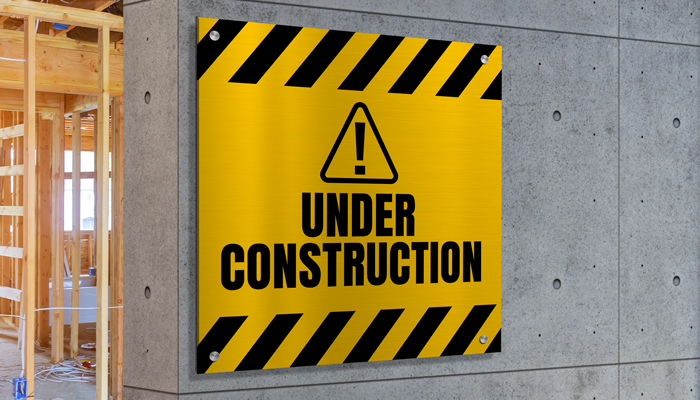 In construction, manual labor tools are more important than marketing prints, but you'll also need a few custom products while on the job.
1. Aluminum Signs  
Depending on where your construction site is located, you may need some sturdy signage to indicate construction zones, as well as use it as an opportunity to promote your company.  The text should be straightforward, such as "CAUTION: CONSTRUCTION ZONE" and include your company logo. 
 2. Polo Shirts  
You'll need professional, comfortable uniforms for your staff that are slightly more durable than T-shirts.  For the design, all you need to include is your construction company's logo. That's literally it. Your logo will be embroidered directly onto the left or right chest of the polo.
Retail Stores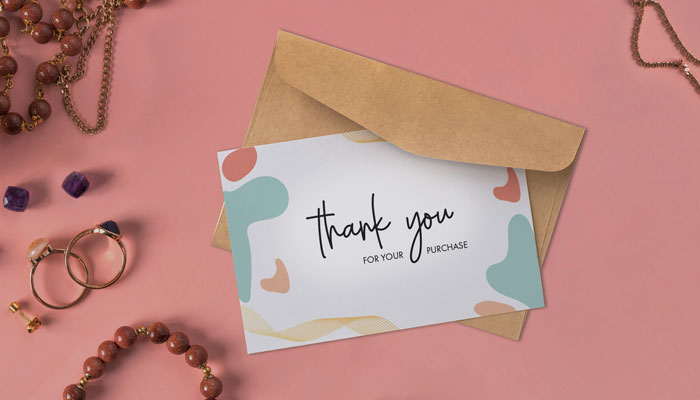 Every retail business needs the following two print products. I repeat, every retail business needs these. Here's why:
1. Thank You Card Inserts (Postcards) 
Thank you card inserts can be used for both eCommerce and brick-and-mortar shops. Including these types of inserts in every order or purchase produces a higher customer retention rate. Plus, it's a nice gesture from the business to the customer. 
The design of course should be within your brand guidelines, but the messaging doesn't have to be as strict. How would you like to thank your customer for shopping with you? A thank you message can be short and sweet, or it can be longer, to really add some personal components. You should also highly consider adding a discount code for the customer's next order. If they like your products, they'll come back regardless, but the likelihood of them returning to shop sooner than later is higher when you put an exclusive, limited-time-only offer on the thank you card. These are printed on postcards and can be the size of your choosing (though we recommend anything from a 3" x 5" to a 5" x 7" depending on the size of your packaging).  
2. Roll Labels 
In retail, Roll Labels are an extremely versatile product, and we would argue that they are a necessity if you own a retail shop – especially if you are just starting out. They can be used as an affordable way to turn plain packaging into branded packaging, as wrapping paper stickers, as envelope seals, and even as a complimentary sticker insert for orders.  

The great part about roll labels is that all the uses mentioned above can have the exact same look/design. Keep it simple – just include your logo, and maybe your website URL and social media handle. You can even select shapes like circle or oval, based on your logo, to really make the roll label design pop.  
—
In short, though you're likely going to need a variety of different print products in the long run, it's best to start from somewhere and assess what you need first to help you get started. We hope this helped you narrow down exactly what you need.
When you receive your prints, post a photo on social media and tag us for a chance to be featured! We love seeing our customers' prints. @GotPrint